Category:
11 Best Apple Watch Bands for Sports in 2023
We independently research, test, review, and recommend the best products. As an Amazon Associate we earn from qualifying purchases.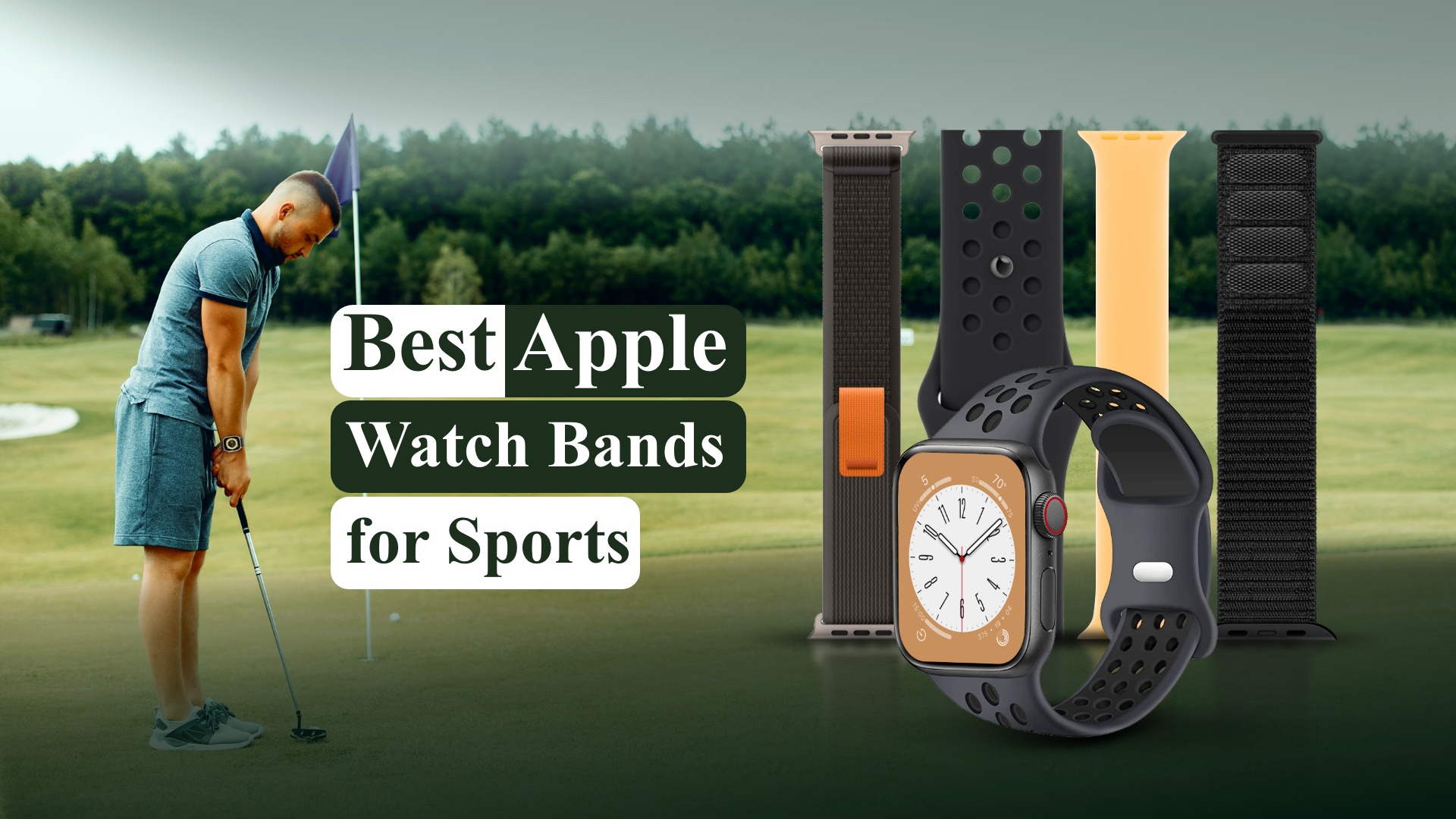 The best Apple Watch bands for sports will withstand the elements during high-velocity activities. However, the best Apple Watch band for sport for you will depend on your specific requirements. That is why we have tested various iWatch sports bands to determine which requirements each of them fulfills.
Best Apple Watch bands for sports | Buying guide
There are a lot of Apple Watch sports bands in the market. However, not all of these bands are up to the mark. When looking for sporty Apple Watch bands, you need to check for a few things first.
Materials
First and foremost, ensure that the material that the band is made from is suitable for your skin. For example, some people are allergic to silicone. If that is the case, you should opt for a nylon band.
Durability
Since you are looking for the best Apple Watch bands for sports, you need to ensure that the band is durable enough to withstand rough usage. However, since you cannot test the durability of a band before buying it, our reviews will have you covered.
Design and comfort
If a band irritates you during usage, then you will be distracted during your game. That is why many people prefer to use soft bands. Additionally, bands that have intricate patterns on them can also distract you.