Category:
10 Best Mouse Pads for Valorant in 2023
We independently research, test, review, and recommend the best products. As an Amazon Associate we earn from qualifying purchases.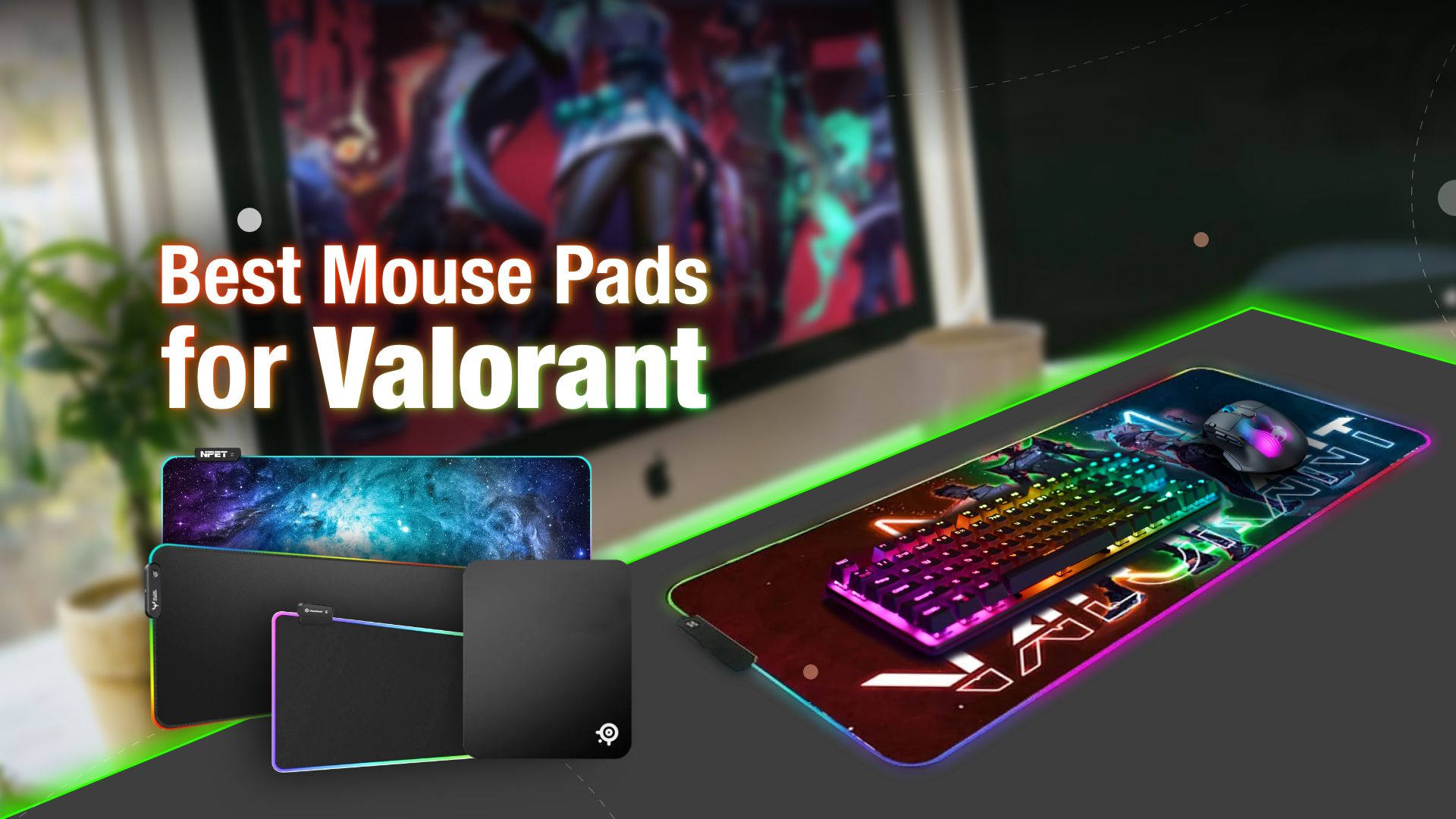 If you are a gamer, you know how important it is to have a good gaming mouse pad. While some mouse pads are suitable for RTS games, some are good for FPS games. To select the best mouse pad for Valorant, naturally, you need to look for the ones that are good for FPS games. That is because a smooth swiping motion is required to let your muscle memory and reaction do their job.
Buying guide for the best mouse pad for Valorant
The best mouse pad for Valorant will depend on your specific requirements. So, what are the specifications you need to look for when selecting a Valorant mouse pad for yourself?
Size
Larger mousepads will provide you with more room for moving your mouse. That is specifically helpful for gaming, where you need lower sensitivity settings and higher swiping motions. Some people also prefer to put their keyboard on the mouse pad to have extra stability of the keyboard during intense gaming. Additionally, consider your desk size and your preference before choosing any mousepad.
Material
The material the mouse pad is made from will decide if you can swipe smoothly on the surface. Other than that, you can choose from two types of mouse pads. Between the soft and hard mouse pads, we suggest the soft ones for Valorant to have better control over the cursor. While hard mouse pads are good for gliding the mouse anywhere you want, even if the surface is uneven or soft, like a bed or sofa. But hard mouse pads will let you sacrifice some controls.
Also, the base of the mouse pad should be well gripped to prevent sliding while using the mouse. That ensures stability and well control during intense gaming.
Design
Since we are specifically looking for a mouse pad for Valorant, a Valorant-themed mouse pad will look good on your table. However, we do not want to sacrifice performance for looks. Alternatively, there are some great mouse pads with RGB lighting. Also, you can choose different game graphics to best match your personality.