Category:
10 Best Mouse Pads for Valorant in 2023
We independently research, test, review, and recommend the best products. As an Amazon Associate we earn from qualifying purchases.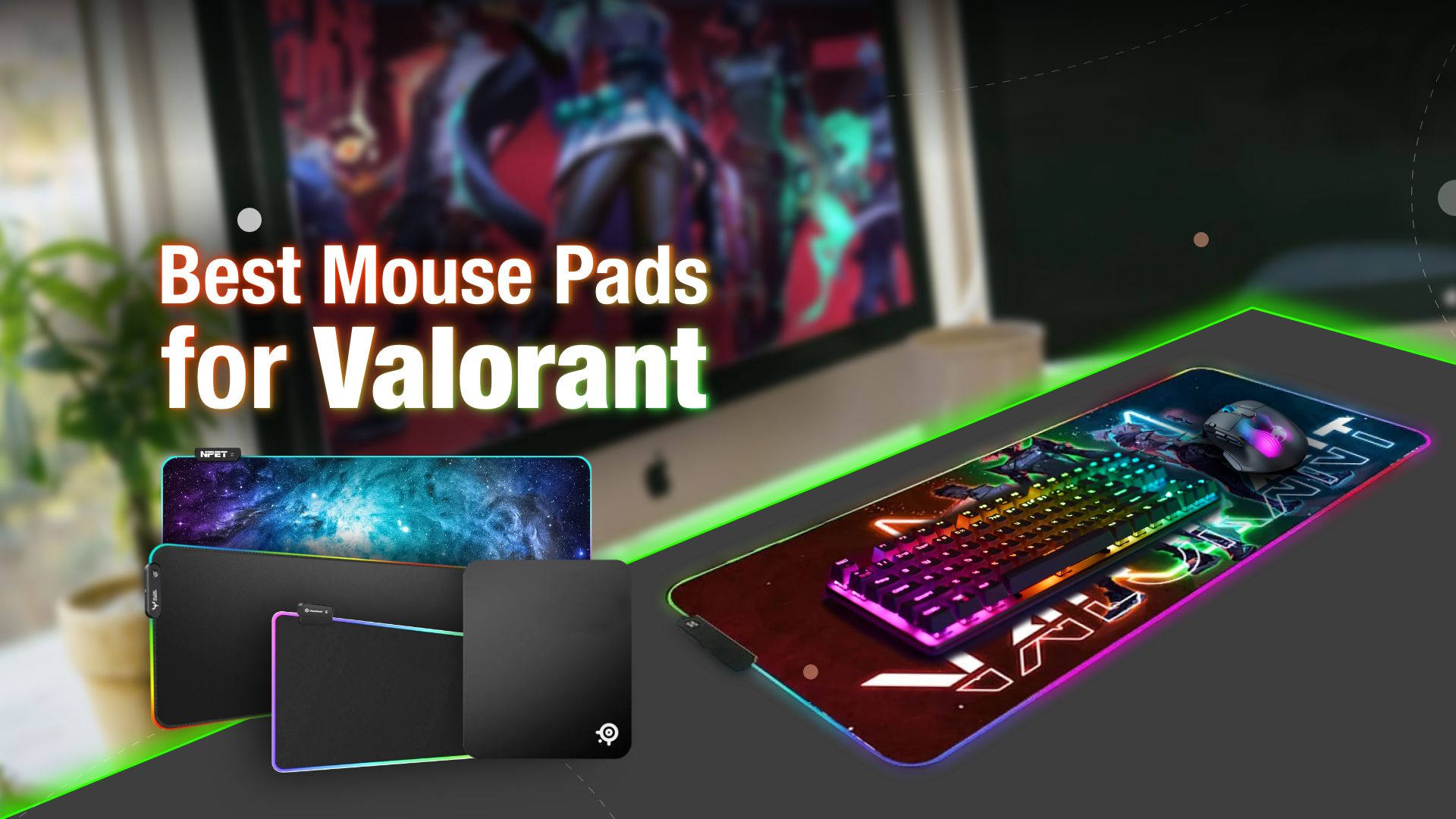 If you are a gamer, you know how important it is to have a good gaming mouse pad. While some mouse pads are suitable for RTS games, some are good for FPS games. To select the best mouse pad for Valorant, naturally, you need to look for the ones that are good for FPS games. That is because a smooth swiping motion is required to let your muscle memory and reaction do their job.
Buying guide for the best mouse pad for Valorant
The best mouse pad for Valorant will depend on your specific requirements. So, what are the specifications you need to look for when selecting a Valorant mouse pad for yourself?
Size
The mouse pad size that will be best for you will depend on your desk size and personal choice. For example, if you prefer to keep your keyboard on your mouse pad, you will require a larger mouse pad.
Material
The material the mouse pad is made from will decide if you can swipe smoothly on the surface. Other than that, you can choose from two types of mouse pads. Between the soft and hard mouse pads, we suggest the soft ones for Valorant. However, if you are more used to hard ones, you can get them too.
Design
Since we are specifically looking for a mouse pad for Valorant, a Valorant-themed mouse pad will look good on your table. However, we do not want to sacrifice performance for looks. Alternatively, there are some great mouse pads with RGB lighting.