Who we are
TechTouchy is a one-stop place for our readers to navigate the complex digital environment that now touches every aspect of their lives. Our objective is to guarantee that you get the maximum satisfaction out of your tech life by using Apple products, the apps, services, and the accessories they connect with. If you're looking for anything related to iPhone, iPad, Mac, AirPods, and Apple Watch, then TechTouchy is the place for you. We provide detailed how-to guides, expert product reviews, and independent app recommendations that would benefit all Apple users. With some of the best people on our team, we pride ourselves on being one of the most trustworthy and authoritative voices in the field of technology.
---
Our Editorial Team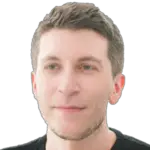 Michael T. Perez
Apple Product Researcher and Mac Consultant
Michael T. Perez is the Apple Product Researcher and Mac consultant for TechTouchy. He mainly covers Apple product reviews and Mac tutorials with the help of a small team of junior writers. Before starting his career on TechTouchy, Michael wrote for some popular sites such as TechCrunch and Appleinsider.
An engineering graduate from MIT, Michael has an impeccable tech-related background. Although he is familiar with all things related to technology, his main interest lies in Apple-related products, especially Mac.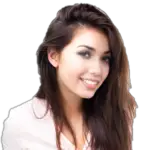 Ava Olivia
Senior Tech Journalist
Ava is TechTouchy's Senior Tech Journalist; she specializes in how-to tutorial guides and occasional product reviews. She also oversees a group of freelance writers who collaborate to write, edit, and fact-check their work.
Her experience includes a writing stint for MacPawfrom  2015 to 2021. She used to write about tutorials, iOS app reviews, and anything related to Mac. With a Master's degree in Journalism from UC Berkeley, Ava really is a talented addition to TechTouchy's team.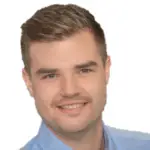 Steven Daniels
Senior Editor
Steven is TechToucy's Senior Editor and, together with a small team of editors, is responsible for editing, fact-checking, and fixing content before publishing. He is also responsible for hiring and evaluating new writers.
Steven held different writing roles before he was at TechTouchy, including stints at PCInvasion and Gear Patrol. He graduated with a B.A. in English Literature from Loyola University Maryland.
---
Editorial Guidelines
Here at TechTouchy, we take great pleasure in the quality of our articles. Our authors provide high-quality, unique, accurate, and expert material that is devoid of ethical concerns, bias, conflicts, and misinformation.
Now more than ever, our readers demand greater accountability, integrity, honesty, and equity from us. So, we at TechTouchy hold ourselves to the strictest of standards and provide true transparency and accountability.
We have experienced editors to check for spelling, grammar, readability, formatting, image and video quality, and much more. All our content is written by experienced writers in the field of technology (specifically Apple products). Our content ranges from detailed guides to in-depth research for Apple or related products. We're not in the business of using click-bait headlines to deceive our readers.
Readers demand honesty and integrity from TechTouch and its content. So, in order to uphold the trust that was placed on us, our staff is banned from taking any kind of compensation in exchange for favorable reviews or coverage.
Most sites overlook the importance of the how-to instructional guides. However, at TechTouchy, we take it very seriously. This is because most of you who visit our sites are looking for a solution to a problem or the best way to accomplish a task. As a result, we meticulously research the process to generate the best and the most straightforward instructional guide for you.