Category:
11 Best Drones for Hunting in 2023
We independently research, test, review, and recommend the best products. As an Amazon Associate we earn from qualifying purchases.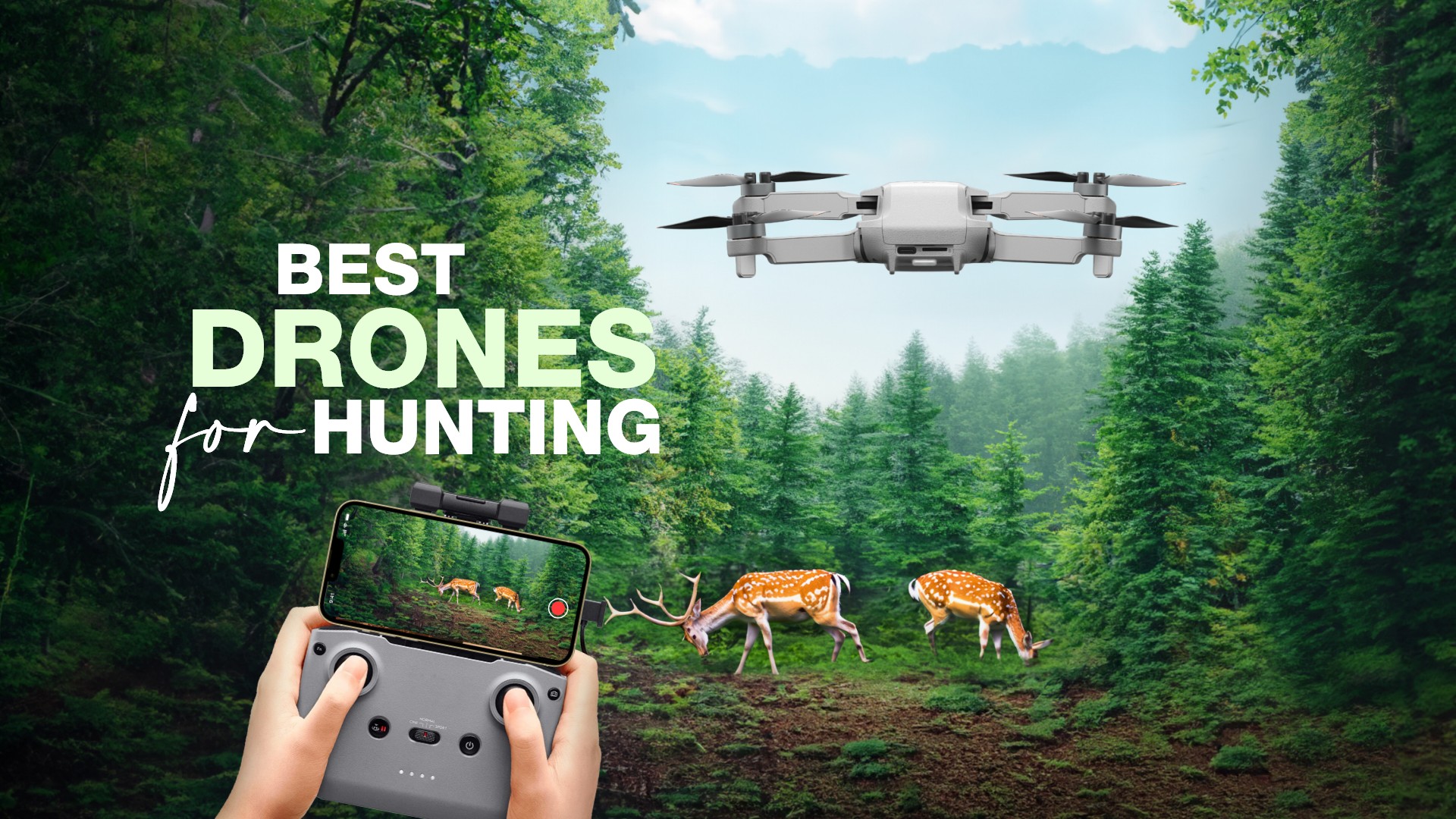 It's no doubt that drones have changed the way we view the world. Especially for hunters, they can help with scouting, tracking, and even retrieving their game. So, whether you are just a beginner or an experienced hunter, investing in a reliable and efficient drone can provide valuable insights that can ultimately lead to a successful hunt. That makes us enthusiasts to list out the best drones for hunting to have a unique perspective and enhance the overall hunting experience.
How to choose the best drones for hunting
Choosing the best drone for hunting can be a difficult task, as there are lots of options with advanced features and capabilities. However, it's important to consider some factors, such as flight time, camera quality, and durability, to ensure you make the right choice for your specific hunting needs.
Design
The First and most important fact about choosing the best drones for hunting is their design. There are airplane-shaped drones available in the market, but they are not as easy as the quadcopter or hexacopter to fly around and take photos. Since quadcopters can stay more steadily in the air, they should be able to provide stable photos and videos while you are on the go. Also, the high and firm landing gear is essential for landing drones in the grass or on uneven surfaces.
Camera quality
You should always look for a hunting Drone that can capture clear images and videos. Nowadays, most high-end drones are equipped with 4k shooting capability. Besides that, thermal imaging and the night vision functionality will allow you to get the footage in the low light and continue your hunting even at night.
Flight time and range
Always choose drones that can cover sufficient areas and stay in the air long enough to fulfill your needs. However, we suggest choosing a hunting drone that can travel a 5 km distance and has a battery life of 20 minutes at least.
Durability
Using drones while hunting can be challenging as they may get damaged by excessive wind or rugged conditions. In that case, the inner or outer parts should be durable enough to withstand shocks while landing on the ground. Also, your drones must be waterproof, well-built, and wind-resistant to have a safe flight in the air.
Crush detection sensor
One of the most important features is to safely drive your drones while hunting. Many of the drones nowadays are equipped with crash-resistant sensors. That means they can sense any obstacles approaching from any direction and change their direction to avoid crushing. Plus, most drones these days are equipped with resistance to water and dust, making them suitable for outdoor activities like hunting. So, make sure the drone you are going to pick has an appropriate wind resistance rating.
Portability
Always opt for a lightweight drone that is compact in design so that you can pack it easily with other hunting utensils and transport it to various locations. Some drones have foldable arms, and they are more compact. Drones lighter than 250 grams are counted to be light in weight, and they are exempt from the requirement of registration from the FAA. That is an added advantage if you have lightweight drones.