Category:
11 Best Endoscopes for iPhone in 2023
We independently research, test, review, and recommend the best products. As an Amazon Associate we earn from qualifying purchases.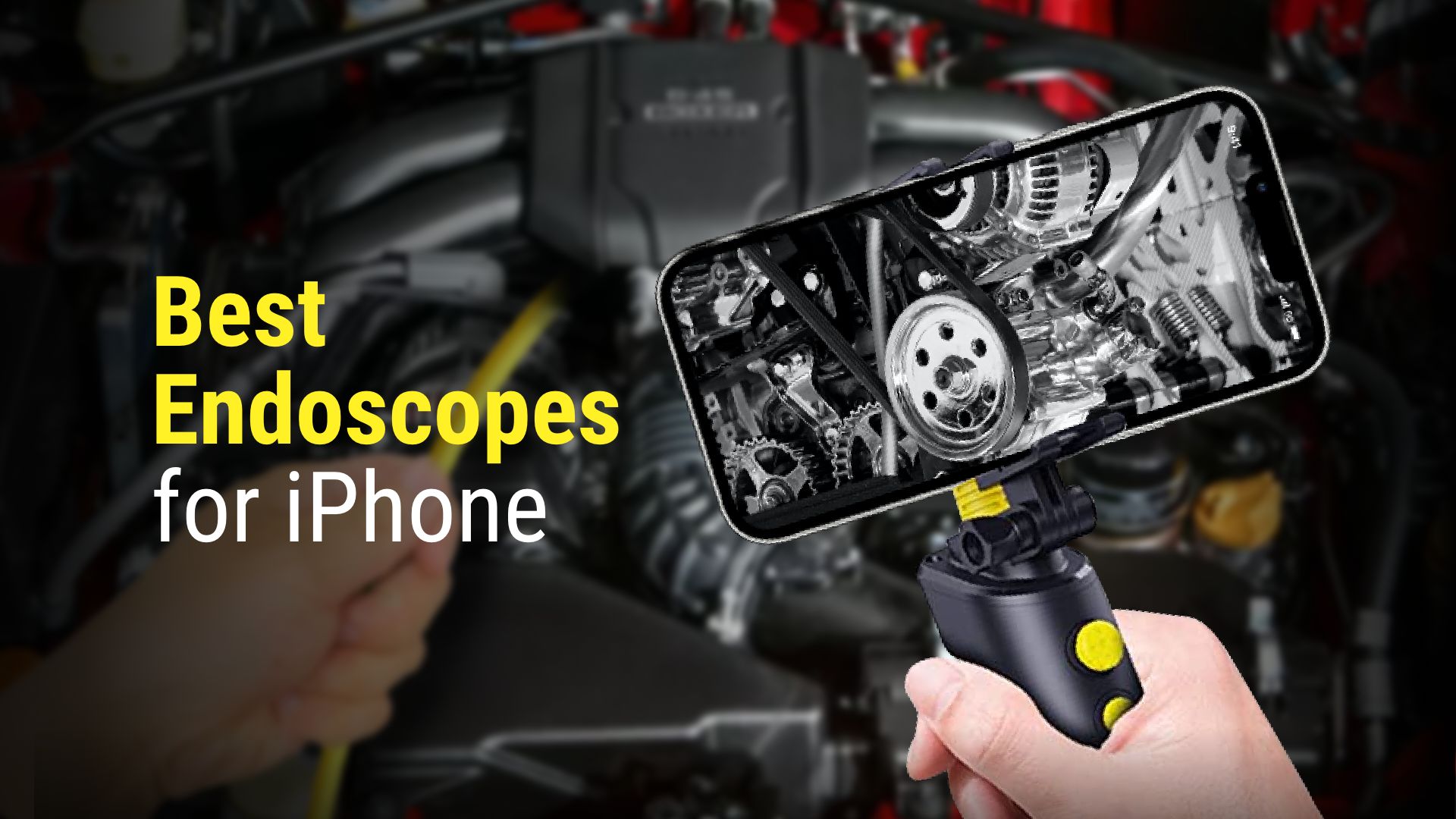 Endoscopes are excellent for inspecting small places that are challenging to see with conventional devices. They are instrumental in the plumbing and mechanics industries when inspecting pipes or mechanical things. There are many endoscopes in the market, and the most convenient variants are those that support smartphones. Your iPhone is a perfect conduit for an endoscope camera. As such, we have reviewed several categories to find the best endoscope for iPhone.
What to look for before purchasing an endoscope for iPhone
Durability & Flexibility: Endoscopes are sometimes referred to as snake cameras due to their flexibility. However, too much flexibility could compromise the endoscope's toughness and leave it susceptible to damage. However, waterproofing is crucial for such a device since you might use an endoscope in a wet environment or submerge the camera in the water. An IP67 rating is more than enough for an endoscope to withstand water.
Camera quality: If you need to inspect something your eyes or any other device can't reach, endoscopes and borescopes are the best tools. However, if the camera quality is poor, all you will get is either too bright or blurry footage. An endoscope with a good camera can handle this issue with no problems. There is no need for high-end cameras; a 2-megapixel camera with an appropriate lighting feature will do.
Also read: Best Thermal Cameras for iPhone
Connectivity: Almost every product reviewed in this post has a wireless connectivity feature. This functionality is essential because it makes an endoscope for an iPhone easier to use. Wireless also eliminates the need for additional cable management. Therefore, check that the connectivity features of an endoscope or borescope camera for an iPhone have no issues before making a purchase.