Category:
7 Best Thermal Cameras for iPhone in 2023
We independently research, test, review, and recommend the best products. As an Amazon Associate we earn from qualifying purchases.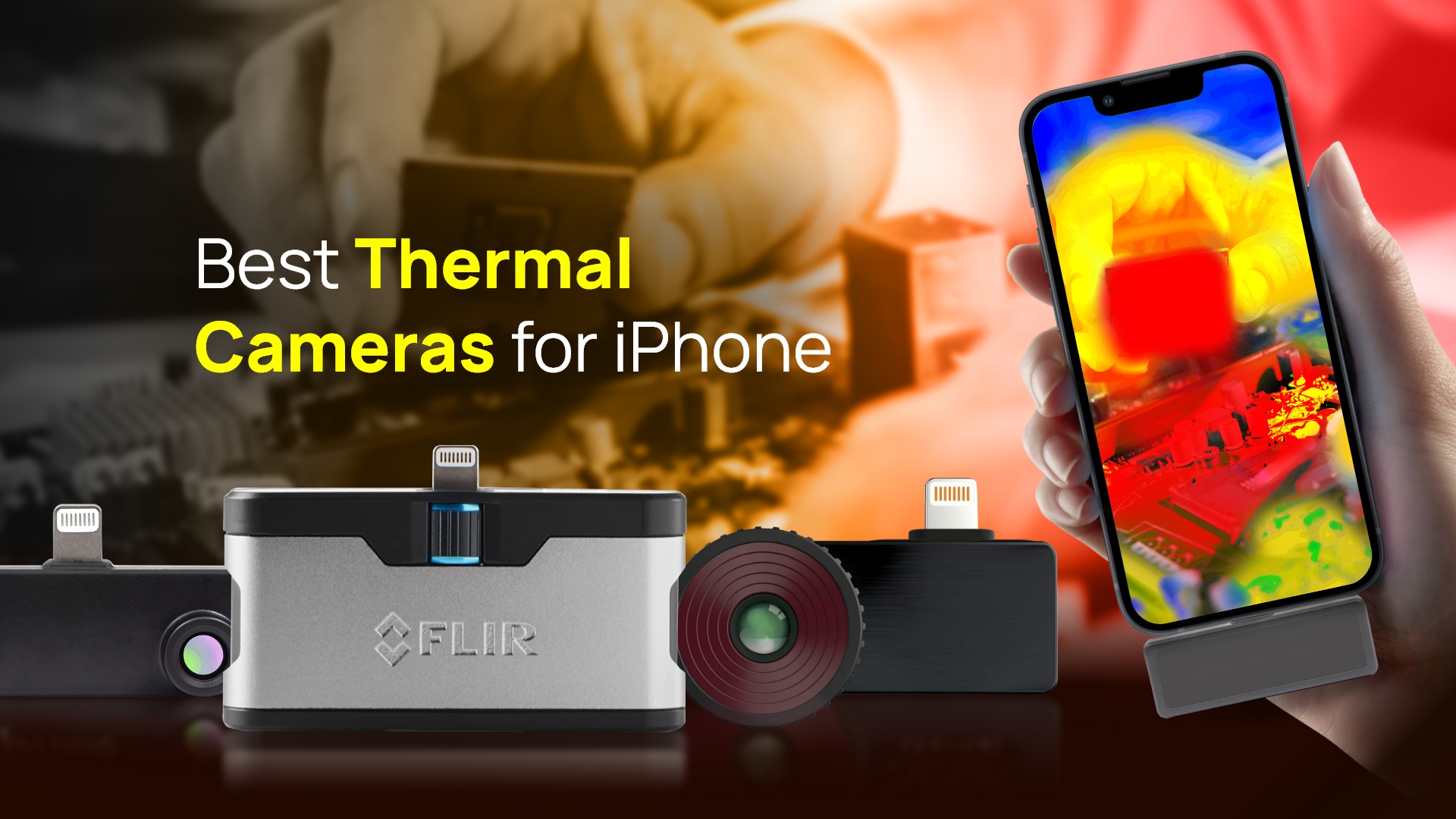 Thermal cameras are invaluable in engineering and medical science, often used in electrical wiring maintenance, security, and healthcare. But they aren't just expensive but bulky and troublesome to carry around. Thankfully, some accessories offer a cheaper and more portable alternative. Thankfully, finding the best thermal camera for iPhone isn't as hard as you might think.
The cameras on iPhones are much better than your average thermal camera. It is only natural that some want to combine that with a thermal camera. An app can't replicate what such a camera does, so an accessory is in order. Fortunately, you've come to the right place to find the best thermal camera for iPhone.
What to look for when buying a thermal camera for your iPhone?
So, what makes a thermal camera to be the best? We looked into three factors to find the best thermal cameras for iPhone devices. Those three things are thermal sensitivity, battery efficiency, and image resolution.
Thermal Sensitivity
Alongside the color range, you need thermal sensitivity to capture the infrared radiations and process them into an image. With a sound color palette, you can even better depict the temperature of what's on screen. If you're one of those ghost-hunting types, this is the one factor you need to look out for.
Temperature Range:
Consider the temperature range the thermal camera can measure. Some cameras are designed for industrial use and can measure extremely high or low temperatures, while others are more suitable for everyday applications.
Battery Efficiency
Hard as it may be to believe, these add-on accessories need batteries to work. What batteries do the thermal cameras use, and how long do they last? If not batteries, if they use the phone's internal batteries, how much of the battery does it use up?
Image Resolution
Despite using the iPhone's camera, the resolution of these thermal cameras' output varies. Most people just care about how well it can measure infrared and determine the temperature. Wouldn't it be better if the images didn't look like they came out of a toaster from the 50s? The better the resolution, the better the thermographic images will look.
App Integration
Check if the thermal camera comes with a dedicated app for your iPhone. A well-designed app can enhance your experience by offering additional features like temperature spot measurements and data analysis tools.
Size and Portability
Consider the size and weight of the thermal camera attachment. Ideally, it should be compact and lightweight for easy portability.