Category:
12 Best Baby Monitors that Work with iPhone
We independently research, test, review, and recommend the best products. As an Amazon Associate we earn from qualifying purchases.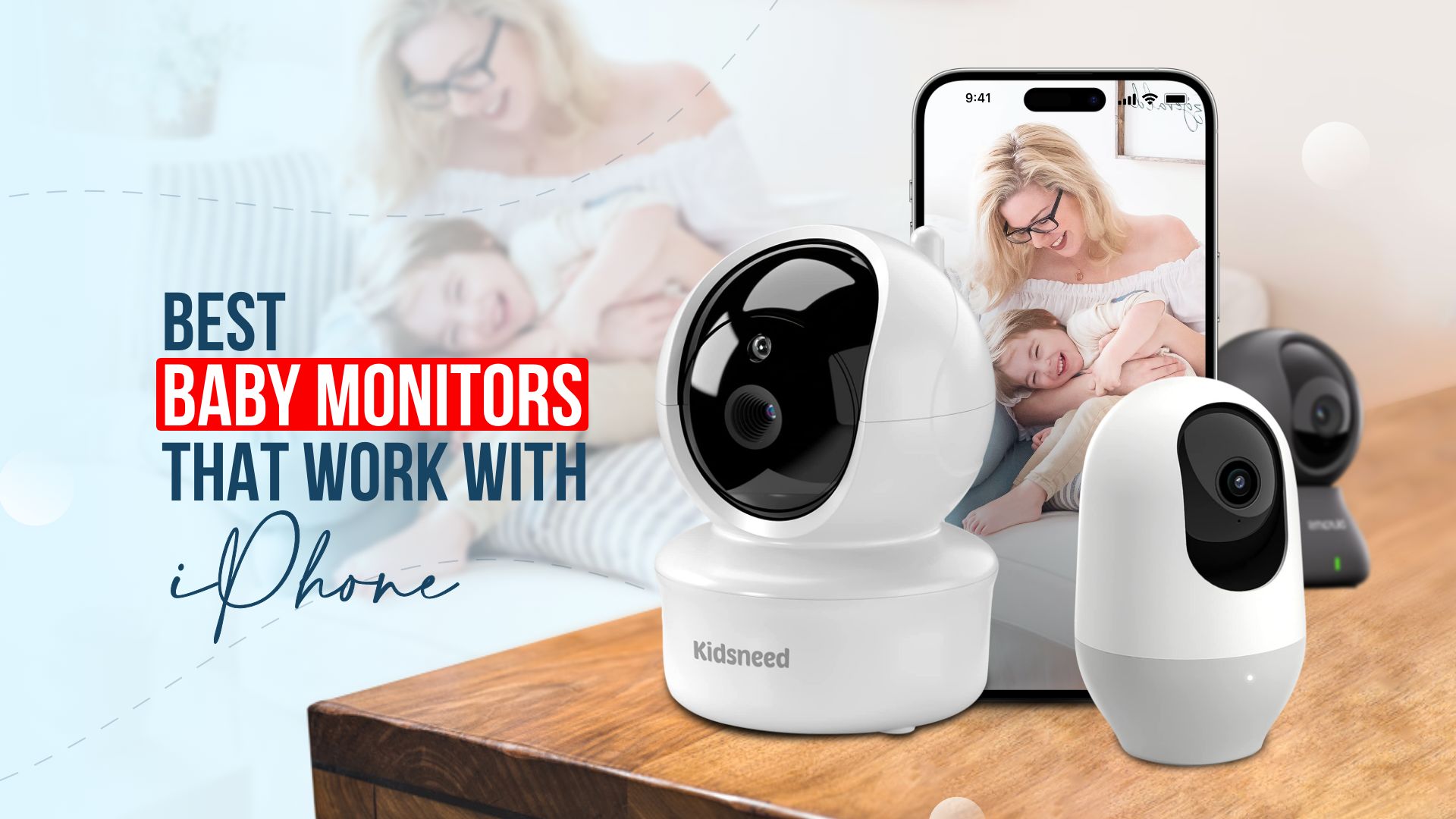 One of the most important things on any new parent's mind is their newborn baby. That is why baby monitors that work with iPhone devices are in high demand all year round. Nothing gives a parent more relief than seeing that their children are safe. However, we know you can't check up on your child every ten minutes. In comes, baby monitors to the rescue.
How to choose the best baby monitors that work with iPhone
Compatibility: The first thing you should check when getting a baby camera is whether it can connect to iPhone devices. The second is whether it is compatible with your version of iOS or not.
Audio and video quality: You must check whether your baby monitor has audio and video. After this, you need to check the audio and video quality of the baby monitor. As we know, you need to be able to hear the baby at night.
User-friendliness: If the baby cam is hard to set up and troubleshoot, it will also cause stress. You need to ensure that you can easily set up the baby cam. Ease of setup includes easy software setup, and you can install it wherever you want and easily connect to it from your iPhone.
Versatile power sources: You must ensure that the baby cam can run without a constant power supply. That will ensure that you can monitor your baby despite a power shortage.