Category:
11 Best Ergonomic Mouse Pads with Wrist Support in 2023
We independently research, test, review, and recommend the best products. As an Amazon Associate we earn from qualifying purchases.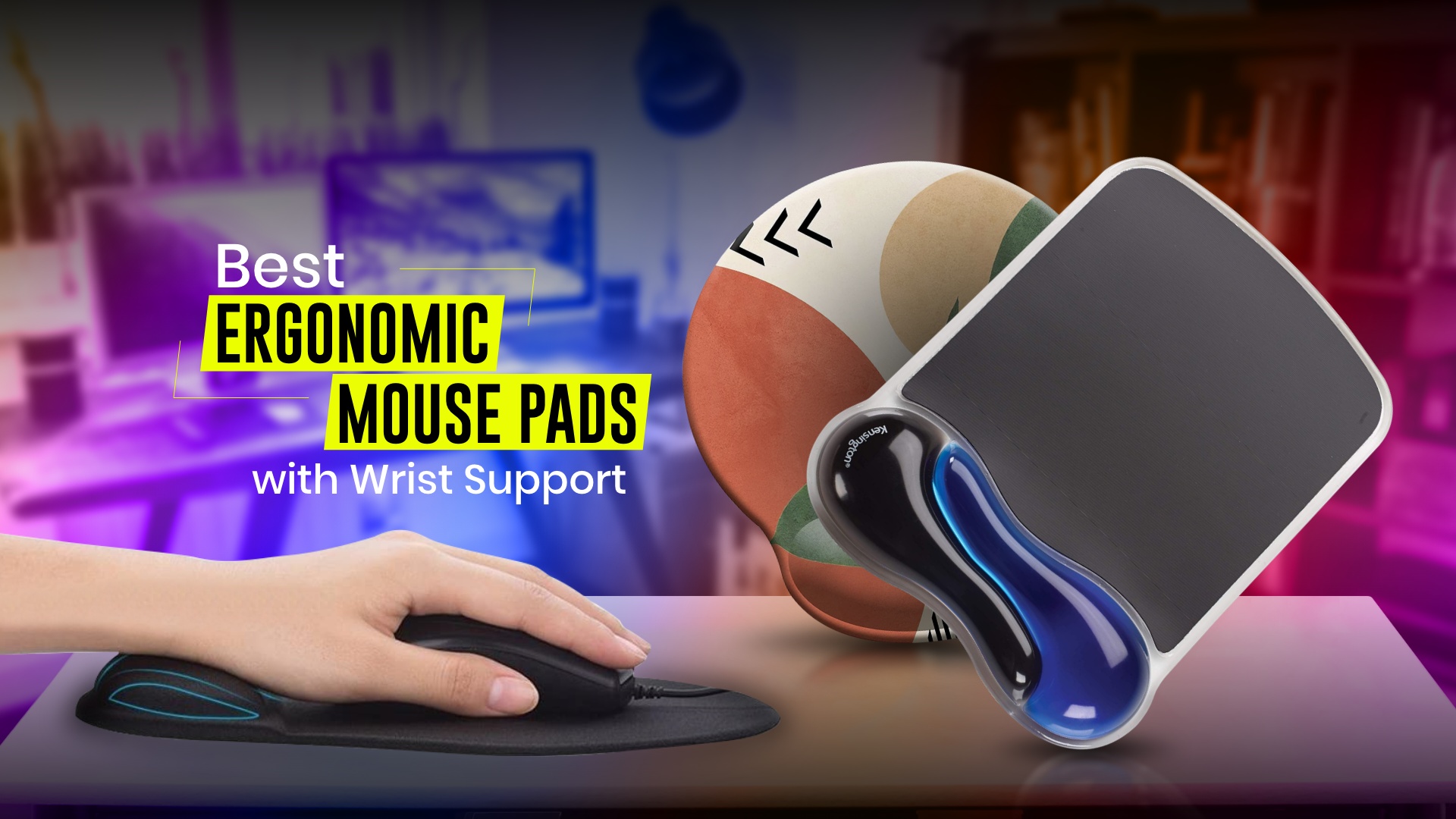 The best ergonomic mouse pad will completely change your work experience. Additionally, your carpal tunnel syndrome will be a thing of the past. So, we can say that a mouse pad with cushion support is not a luxury but a necessity. That is why, today, we will take a look at a few of the best mouse pads with wrist rest.
Buying guide for the best ergonomic mouse pad
Since everyone has different requirements, there cannot be one best ergonomic mouse pad with wrist support. As a result, you need to check for a couple of factors before buying the best mouse pad with wrist support for yourself.
Wrist support type
First and foremost, the quality and type of wrist supports of the mouse pads are what you need to look for. There are mainly two types of wrist support that dominate the market. They are memory foam and gel.
Wrist support height
The height of the wrist support will depend on the size of your wrist. The best mouse pad for carpal tunnel syndrome will have the perfect height to ensure you can use the mouse pad comfortably.
Durability
Last but not least, the durability of the mouse pad you have in mind is important. When looking for mouse pads with wrist support, the durability of both the flat surface and the wrist support should be taken into consideration.