Category:
11 Best Party Speakers for Outdoor Events in 2023
We independently research, test, review, and recommend the best products. As an Amazon Associate we earn from qualifying purchases.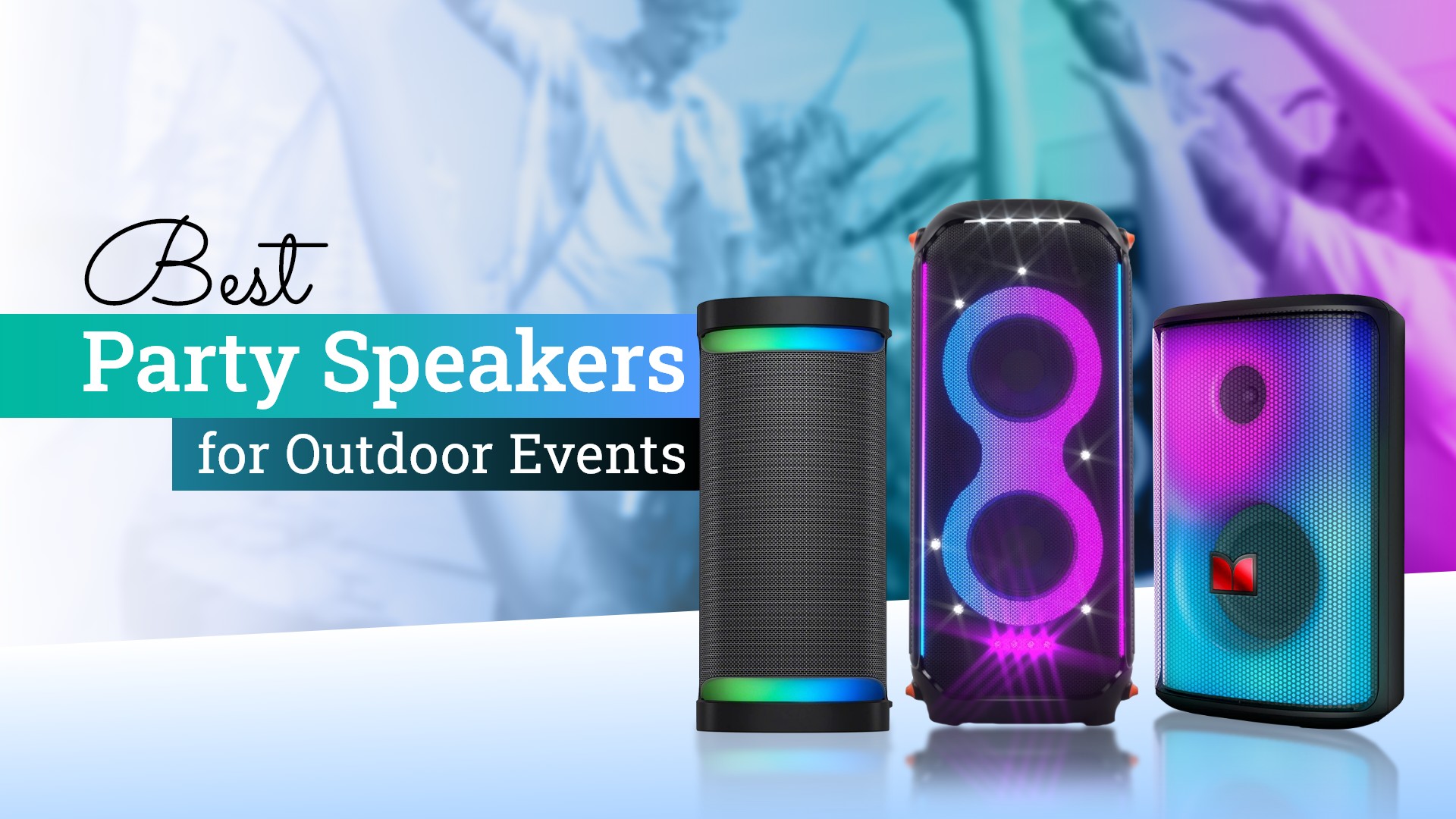 When you think of outdoor events, you often think of barbeques in the front yard or backyard pool parties. What makes these parties even better and complete has to be the music; DJ is optional but preferred. So, you need the best party speaker to make your outdoor event the talk of the town.
However, finding the best outdoor party speakers is easier said than done, but that's what we're here for. For this list, we're going to look at what makes certain big party speakers the best. Afterward, we will then look at the list we've made, compiled with those parameters in mind.
What should the best party speakers should have
So, what should the best party speakers have, and what should we expect from them? For this part, we will look at three aspects that determine what makes a speaker the best for outdoor. Thankfully, we found those three factors: the speaker's durability, sound quality, and a power source. So, let's look them over and see why we picked these three factors in particular.
Sound Quality
Whether the DJ is invited or not, the speaker's sound quality is paramount to everything else. The speaker shouldn't just sound great but clear enough to be heard by partygoers outdoors. After all, who's going to dance to the music if it sounds like a garbled mess?
Durability
Every speaker that spends most of their time outside must be very durable and resistant to the elements. The speaker needs to be water-resistant, especially at pool parties, when the speaker is exposed to record-breaking cannonballs. Even when there is no pool in sight, the speaker still needs to be resistant to dust and very durable.
Power Source: Rechargeable or Disposable batteries?
Now, this is a factor that is subjective but helpful depending on the situation. Speakers with replaceable batteries work well for a while as long as you have the batteries. Speakers with rechargeable batteries are especially useful, especially since their batteries have a fixed lifespan. Moreover, you can use them while charging, so rechargeable speakers are preferred.