Category:
13 Best Speakers for Outdoor Projectors in 2023
We independently research, test, review, and recommend the best products. As an Amazon Associate we earn from qualifying purchases.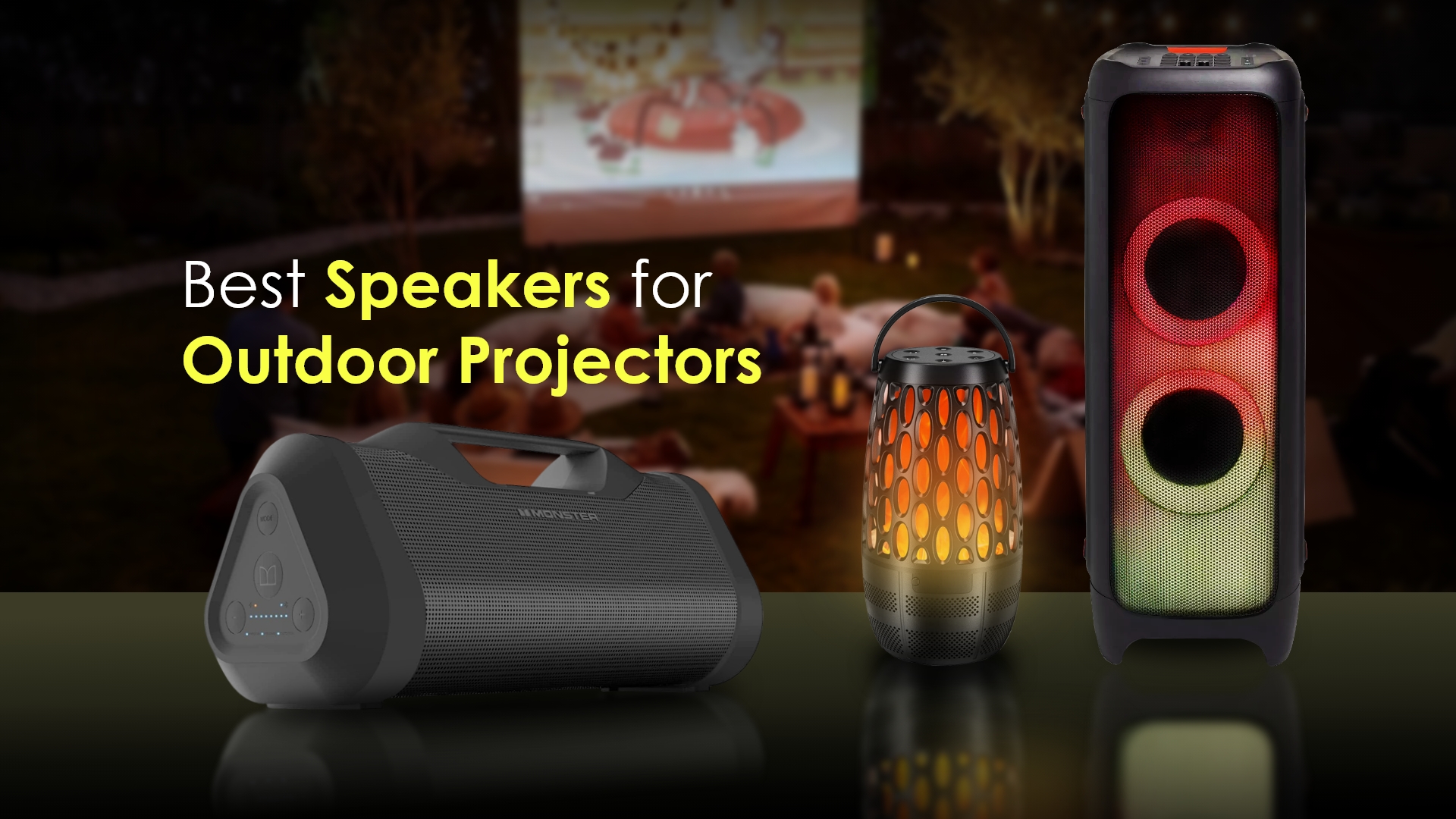 Outdoor projectors have been gaining popularity for quite some time now. And with a good outdoor projector, you need a great speaker to go with it. However, there are a huge number of options for speakers on the market. All of these speakers are different in shape, size, and specs. Additionally, there are good speakers and also bad speakers. That is why we have taken it upon ourselves to determine the best speakers for outdoor projectors for you.
Buying guide for the best speakers for outdoor projector
Some people will prefer portability, while some people will prefer louder volume. Since everyone has different requirements, the best speakers for outdoor projectors will differ from one person to the next. So, when you select outdoor speakers for projectors, consider asking yourself a few questions.
How portable is it?
The size and weight of the speakers you want to get will determine how portable it is. However, there is a slight tradeoff between the speaker's portability and its loudness. Another thing to consider is your intention to keep the speaker outside or to move it inside once you are done.
Can it withstand the elements?
If you do not want to move the speaker and keep it outside permanently, it is crucial to ensure that the speakers can withstand the elements. This does not mean that the speaker is good to go if it is water resistant. It needs to be able to withstand heat and dust as well.
How do you need to connect it?
Last but not least, the connectivity of the speakers you want to get also matters. For example, if you can power the speakers with a wire outside of your home, then you do not need to look for wireless products. Otherwise, you need to ensure that the speakers with battery and Bluetooth.