Category:
11 Best Power Banks for MacBook Pro & Air in 2023
We independently research, test, review, and recommend the best products. As an Amazon Associate we earn from qualifying purchases.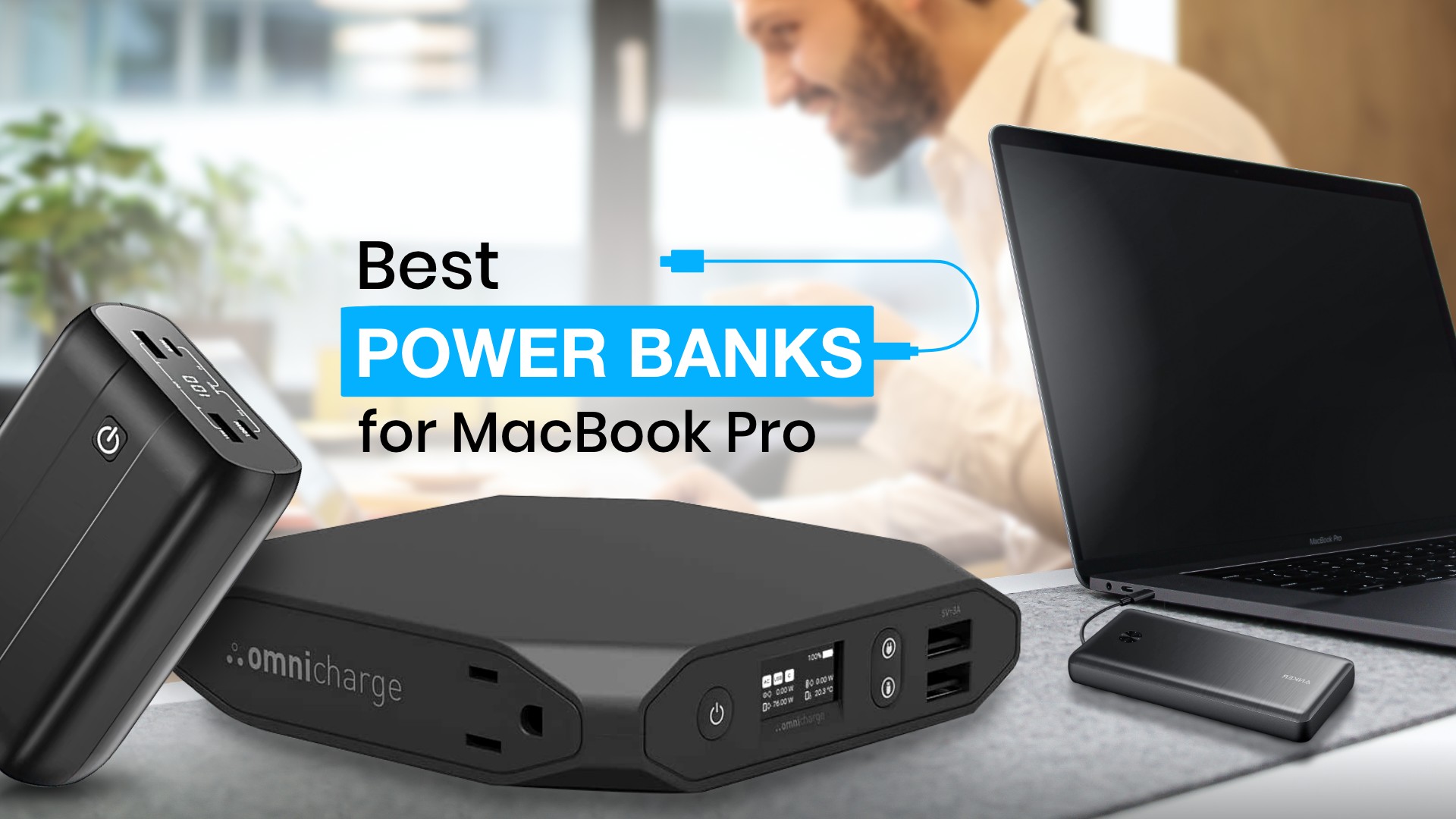 When the battery runs out, your MacBook Pro becomes useless. If you are someone who wants to keep their devices topped up at all times, a power bank can be a handy device for you. We have discussed our best picks in this blog to help you find the best power bank for MacBook Pro.
Features to keep in mind while buying a power bank for MacBook Pro
As technology advances, electronic devices are getting more powerful. Despite that, a power bank is still indispensable for frequent travel users who want to ensure they do not end up with a dead electronic device. Hence, we have listed some features you must remember while buying a power bank for MacBook Pro.
Battery Capacity
You should be picky about the battery capacity of the power bank. As the power bank is used to charge your MacBook Pro up, the battery capacity of the power bank should be at least double the ability of your device's battery.
Wattage
Wattage denotes the charging power of a power bank. The more watts a power bank possesses, the faster it can charge. To effectively charge your MacBook, you should pick a power bank of 50 Watts minimum. Otherwise, you will not be able to top up your device correctly, and external damage may occur.
Ports
Connectivity is crucial for a power bank, and ports determine that. You might like the features of a power bank, but if it does not have your device's appropriate ports, then you cannot use that power bank. MacBook device needs USB-C connectivity.
Size
The size of a power bank primarily depends on mAh capacity. The more the capacity is, the larger and heavier the power bank will be. If you need a power bank that charges your device for one-day events, you can use a small-sized power bank. And if you opt for a bigger power bank, you will be getting comparatively more battery capacity.