Category:
10 Best MagSafe Battery Packs for iPhone in 2023
We independently research, test, review, and recommend the best products. As an Amazon Associate we earn from qualifying purchases.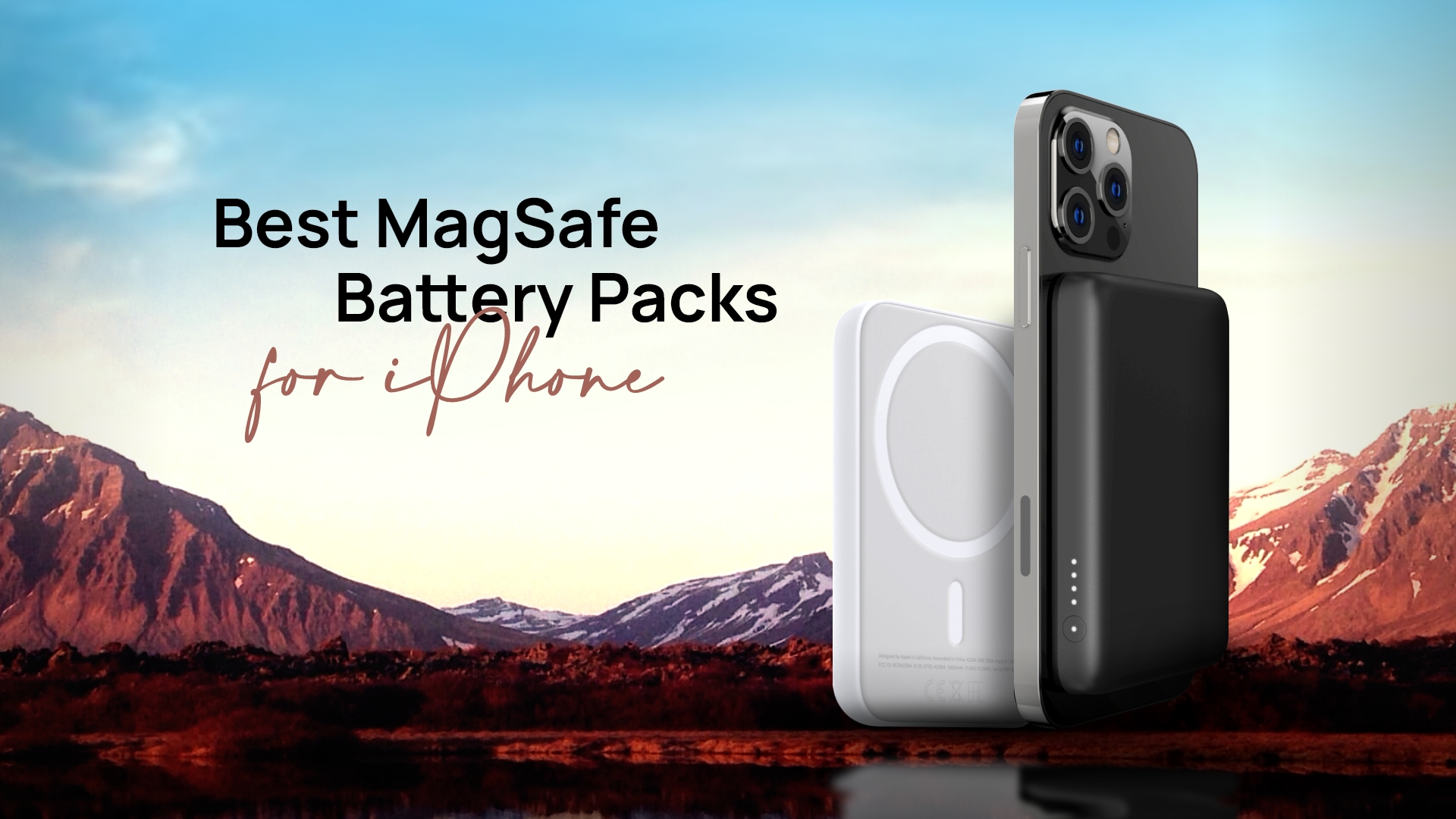 Since Apple introduced the MagSafe technology in 2020 for connecting accessories like portable battery packs, it has become widely popular among users. Thanks to the technology, you can now charge an iPhone without plugging it into a charger or bulky power bank. You can just snap to start charging. In this MagSafe battery pack review, we have made a list that will help you find the best MagSafe battery pack.
What are the qualities of a best MagSafe battery pack should have?
Apple was the first to market this revolutionary gadget. But, several companies are now manufacturing these wireless battery packs to create competition in the market. So, when you start looking, there are some features you should look for, like ports, capacity, etc.
Features to look for in a MagSafe battery pack:
Battery capacity: The first quality you should consider while finding the best portable charger is the battery's capacity. The more mAh a battery pack has, the more times it can charge your device. However, a MagSafe with a larger capacity may also cause comfortability issues.
Durability: The next feature you should consider while searching for a MagSafe battery pack is durability. Some products may have a larger battery size but may not last long. But other chargers may last a long time due to their build quality and material.
Measurement: These portable batteries stay on your iPhone's back. So, the dimension or size of the battery packs is also important. So, you should choose one that does not add extra bulk to your iPhone 12 or 13 and cover the camera section.
Charging Speed: Charging speed is another critical feature of these portable chargers. The MagSafe technology is adapted to charge your iPhone at a maximum rate of 15W wirelessly. On the contrary, products with lesser speed will cost less.
Connectivity: Only the Apple MagSafe battery pack comes with a Lightning connector for charging the product. Other chargers use USB-C cables along with the adapter that you have. So, before choosing, consider if you have the required charging port.