Category:
13 Best Selfie Sticks for iPhone 12, 13 & 14 in 2023
We independently research, test, review, and recommend the best products. As an Amazon Associate we earn from qualifying purchases.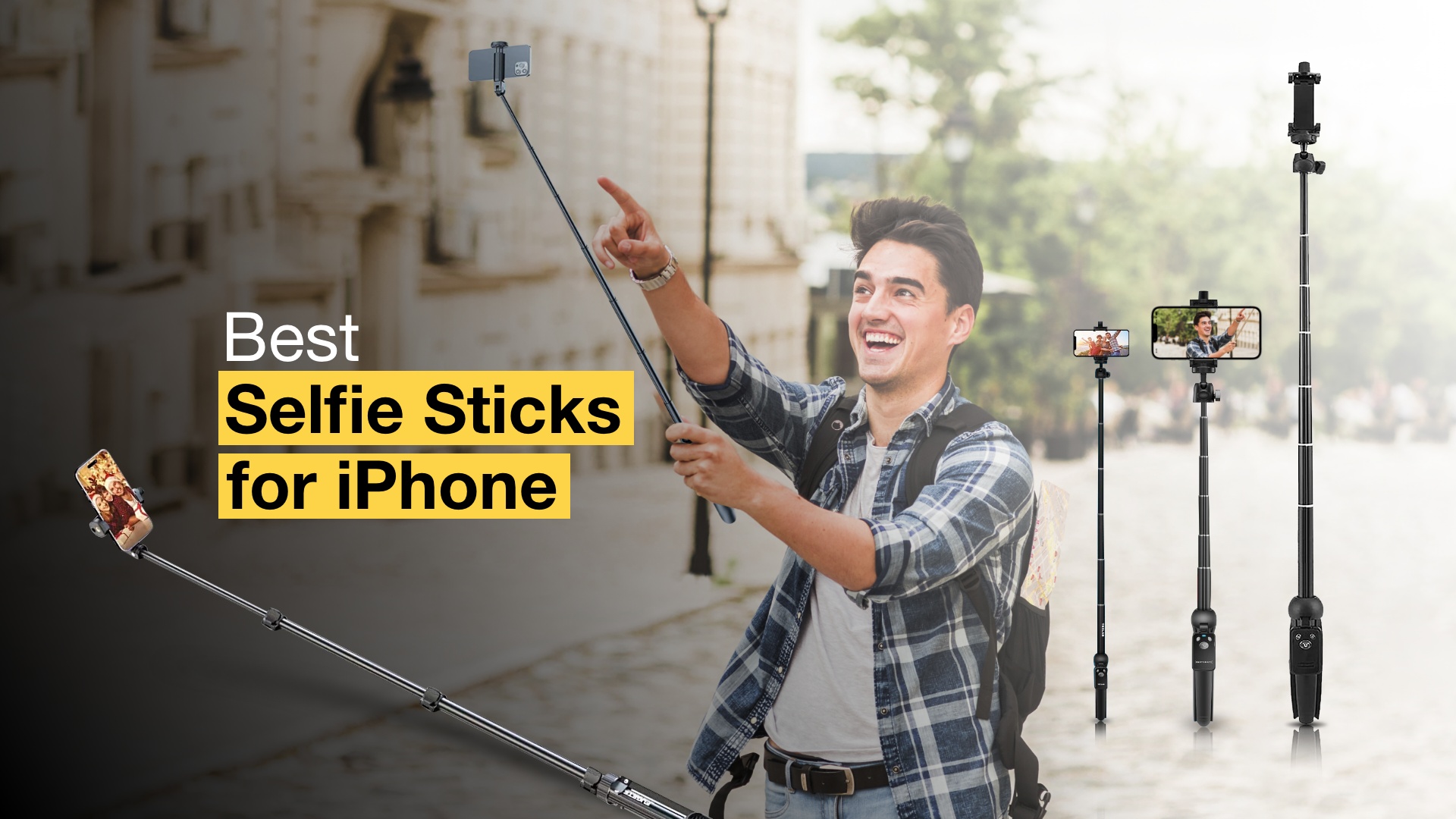 Selfie sticks play a good role in capturing selfies at different places with friends and families. There are different types of selfie sticks for iPhone in the market. The quality of an iPhone selfie stick varies based on price, features, weight, and services. So are you an iPhone user? Looking for the best selfie stick for iPhone? Or looking for a selfie stick for GoPro and iPhone as well? Here we have made a list of selfie sticks with in-depth reviews.
Choosing the best selfie stick for iPhone | Buying guide
People look for the best quality selfie stick for iPhone devices. But there are tons of options in the market for this. Below, you will get some suggestions for finding out the best iPhone selfie stick.
Things to look at before buying iPhone selfie sticks
Length: Selfie sticks usually use to capture group selfies. For that reason, the length of a selfie stick is important. It helps to keep everyone in the frame. And the longer the selfie stick is wider the picture.
Weight: The weight of a selfie stick is an essential factor. People usually carry this while roaming. So, if a selfie stick is lightweight, it is convenient to carry. But you might sacrifice the battery health and accessibility sometimes.
Special Features: Head type, connectivity, and stick type; are some key features of a selfie stick. But some specialties in this segment make these features unique. For example, stabilizers, a tripod mount, etc. differentiate the best selfie sticks from regular ones.