Category:
10 Best Soundbars for Apple TV 4K in 2023
We independently research, test, review, and recommend the best products. As an Amazon Associate we earn from qualifying purchases.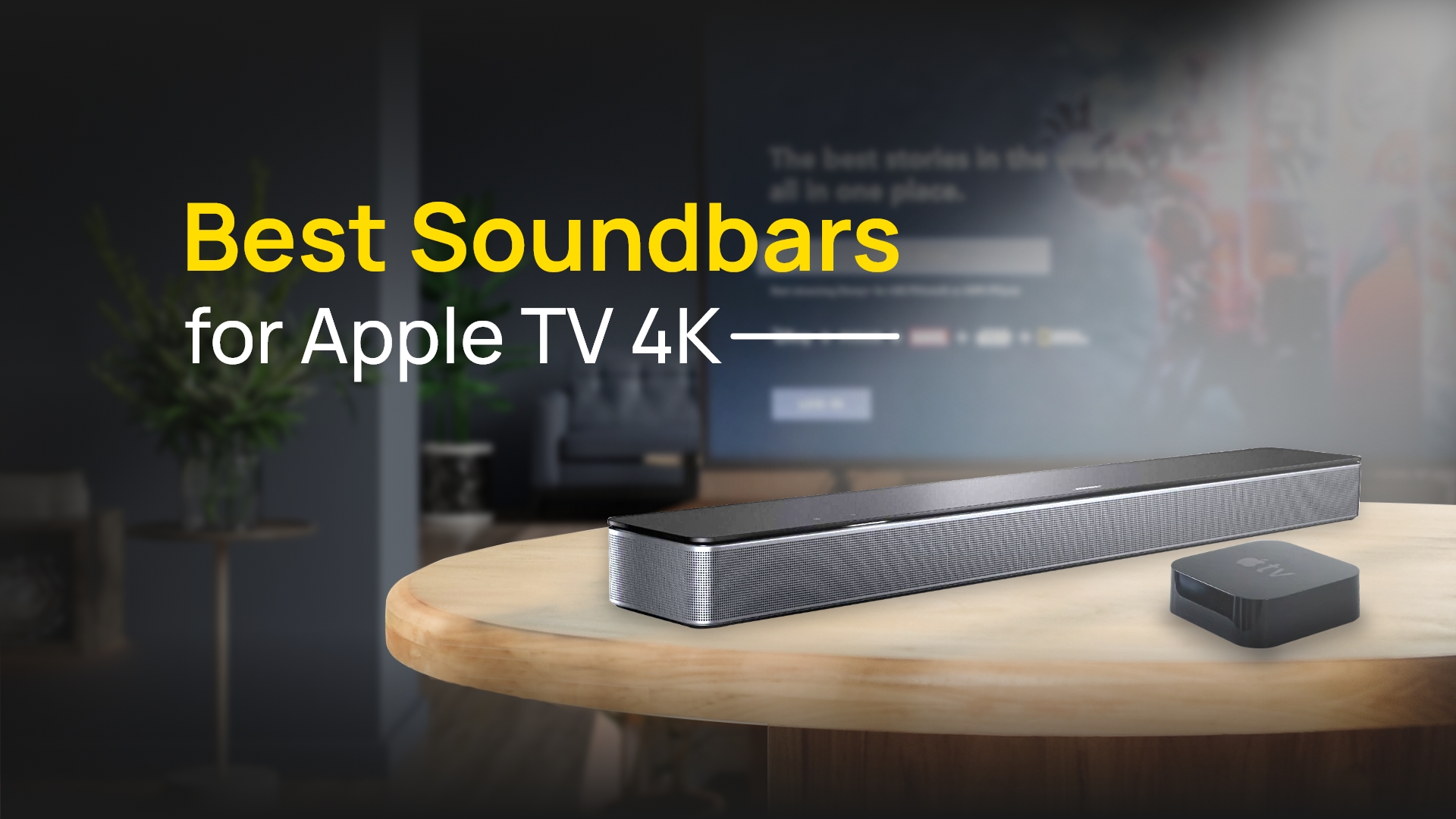 Soundbars can drastically change your experience of watching TV. In recent years we have seen the release of several fantastic soundbars. They vary in quality, price, and functionalities, but on the more positive side, most have full support for Apple TV 4K. Therefore, we tried to find the best soundbar for Apple TV, and during that process, we found several products with innovative features and perks.
What you need to ensure before purchasing a soundbar for Apple TV
Connectivity: Most reputable manufacturers typically aim to include as many connectivity features as possible in their products. RCA, HDMI, and 3.5mm stereo connections are standard on soundbars. You may also find Bluetooth connectivity features to connect to smartphones and tablets for music and video on your soundbar. Make sure your TV or Apple TV box can support these functionalities before buying any such soundbar.
Size & Placement: The most common mistake many soundbar owners make is putting the soundbar in the wrong location. First, ensure the type of room and where you want to put the soundbar. Living rooms are typically bigger, so a big soundbar is more suitable for optimal performance. On the other hand, a small soundbar is more than enough if you want to use it in a small room. Try to position the soundbar, so it doesn't obstruct any of your TV in either scenario.
Price & Quality: Usually, expensive products focus on providing the best quality. But that doesn't necessarily mean the product will suit your preferences the best. In the case of soundbars, expensive soundbars come with many features that require a TV with adequate support. For your convenience, this article about the best soundbar for Apple TV has listed soundbars of different categories.