Category:
11 Best Soundbars for LG TV in 2023
We independently research, test, review, and recommend the best products. As an Amazon Associate we earn from qualifying purchases.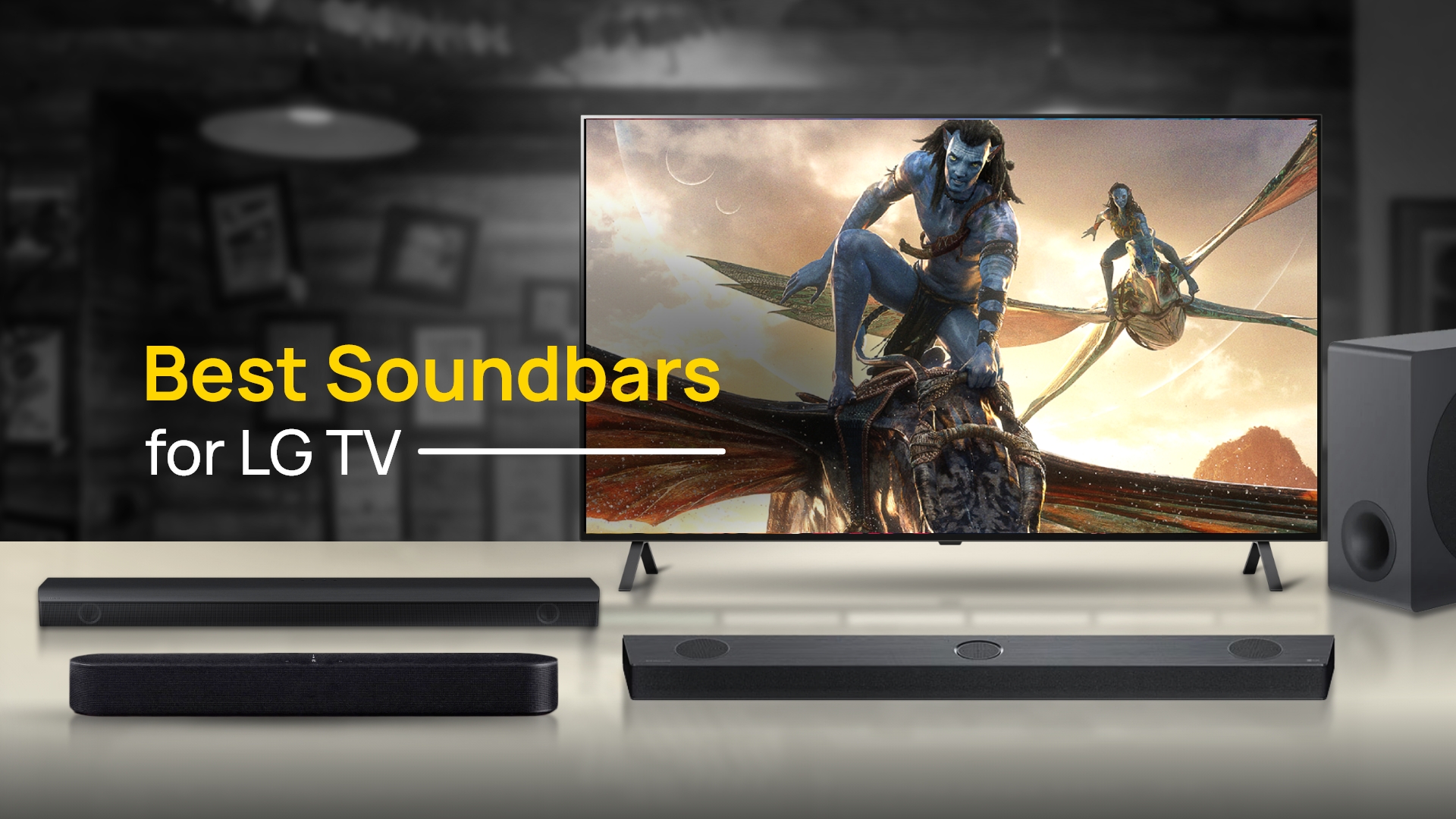 LG TV is an excellent option in terms of connectivity and user-friendly setups. If you own an LG TV, you can further enhance it by introducing an appropriate sound system. We think the best option would be to connect to a soundbar. For your convenience, this post features some of the best soundbars for LG TVs.
Things to look for before buying the best soundbars for LG TV
Connectivity:
The latest soundbars offer as many connectivity options as possible. They typically have standard RCA, HDMI, eARC, and 3.5 mm stereo connections. Furthermore, your soundbar may support Bluetooth connectivity, allowing you to play music and videos on a smartphone, tablet, or LG TV.
Size and Placement:
Before installing the soundbar, confirm the location and type of the room. A compact soundbar will not work best when placed in a living room. Because living rooms are typically larger, a large soundbar is better suited for optimal performance. However, a small soundbar is more than adequate if you want to use it in a small space. In either case, try to place the soundbar such that it does not block any part of the TV.
Price and Quality:
Typically, high-end soundbars concentrate on offering the highest level of quality. However, this does not guarantee that the system will perform at its peak. When it comes to soundbars, more expensive models often have many features that call for TV with sufficient support. To make it simpler for you to choose, this article on the best soundbars for LG TV has listed soundbars in various categories, along with advice on how to use them effectively.
Best soundbars for LG TV | Top 11 picks
The quickest way to upgrade the sound system of an LG TV is by using a soundbar. Our use of the best soundbars for LG TV has gone through industry-leading sound systems with cutting-edge features. However, the choice of such soundbars may vary according to their requirements. LG TVs are typically great at supporting sound bars. LG manufactures premium sound bars with distinctive features that work well when paired with LG TVs. Similarly, they also made it compatible with soundbars from other manufacturers.