Category:
11 Best AirPods Ear Hooks in 2023
We independently research, test, review, and recommend the best products. As an Amazon Associate we earn from qualifying purchases.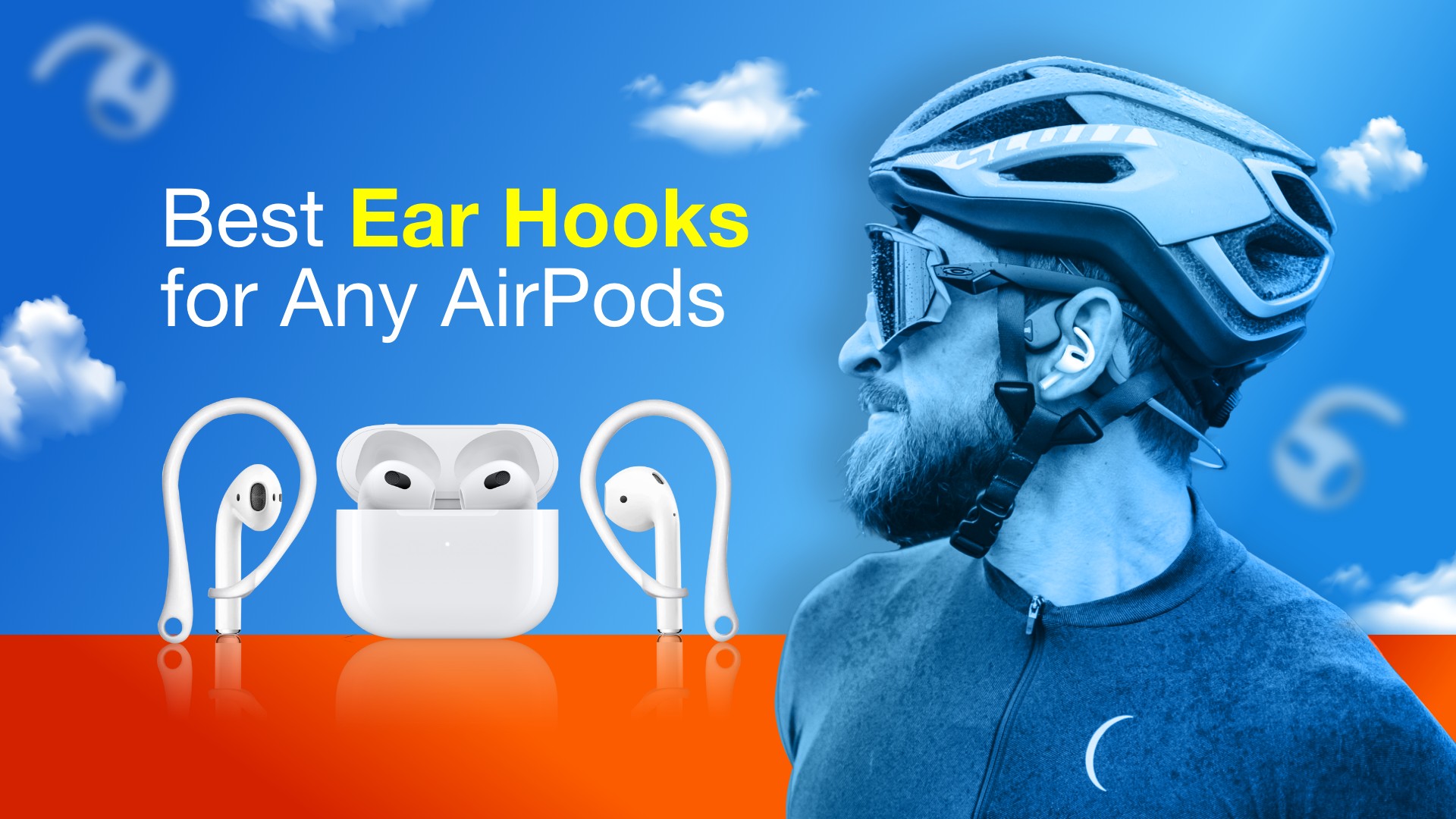 AirPods are cool and come in handy. However, since not all ears are made equal, they can vary in comfort from person to person. Nothing is more unpleasant than having your AirPods on while exercising to retrieve a dropped AirPod. Investing in-ear hooks or tips might alleviate this dilemma. Here are our top options for the best AirPod ear hooks, which can block out noise and secure your ears.
Reasons to purchase AirPods ear hooks
They offer a more relaxed fit
Some folks simply can't bear to use earphones unless they are comfortable. It may be really uncomfortable if they detect any looseness in the earphones, which is feasible given the design of the AirPods. When you wear the AirPods with the connected hooks, you'll obtain a snugger fit and feel more comfortable.
They stop the Apple AirPods from slipping out
Yes, you may indeed use AirPods while engaging in sports like sprinting and jogging. However, given their propensity for dropping in such circumstances, it could be a good idea to wear a pair of hooks if you don't want to take that chance.
How to choose the best AirPod ear hooks
Comfortability: Because they are connected around the exterior of the ear, you should check for grip to ensure your earbuds are kept more securely.
Material: Different materials may provide different levels of comfort. The most common ear tips are silicone or memory foam, which are far gentler on the ear than plastic. Material is also crucial if you're searching for something that molds to your ear canal rather than catching on the outside of your ear.
Compatibility: Because there are now a variety of AirPods and their Pro versions, it's wise to double-check the compatibility. This ensures you get the correct fit and product.