Category:
10 Best Wireless Charging Cases for AirPods in 2023
We independently research, test, review, and recommend the best products. As an Amazon Associate we earn from qualifying purchases.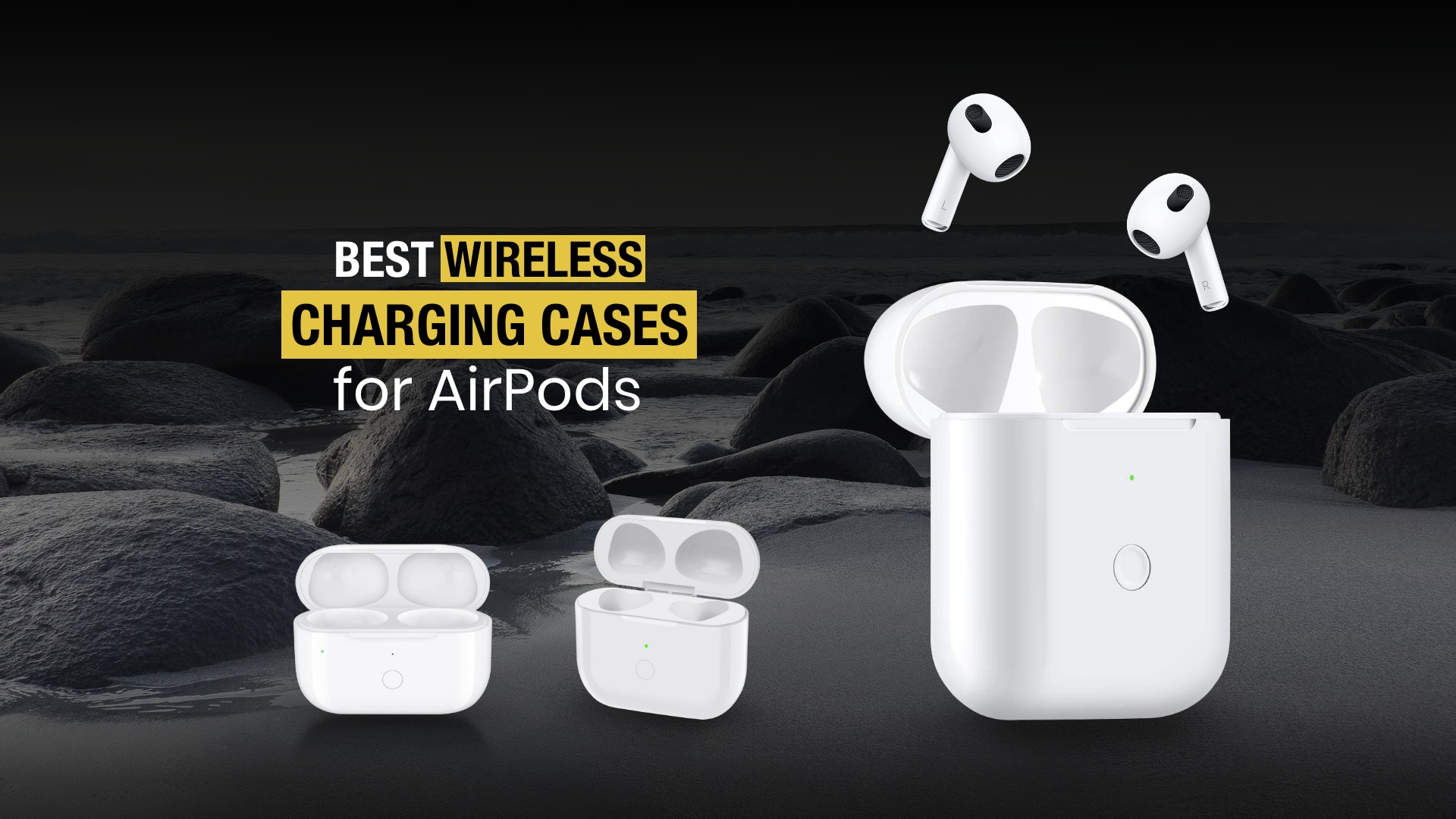 Have you worn out your charging case for AirPods or lost it? Do you wish to learn how to charge your AirPods without the case? If you search online, it will give you some out-of-the-box ways of charging AirPods without the case. But unfortunately, it's not possible to charge the AirPods without the charging case. So, the best way to start using your TWS again is by buying an alternative wireless charging case for AirPods.
Qualities to look for in the best wireless charging cases for AirPods
Currently, Apple is providing extra charging cases for AirPods of generations 1 & 2. If you have an AirPods 3 or Pro, you have to look for other alternatives. So, before going out to buy the best wireless charging case for AirPods, there are some features that you should consider. For example, you should check the compatibility, build quality, battery capacity, etc.
Also read: Best AirPods Ear Hooks
Features that the best wireless charging case for AirPods should have
Compatibility: The first thing you should look for in a wireless charging case for AirPods is compatibility. All the cases will not work with every AirPods. Each of them is compatible with a particular generation. So, while searching, you should check if it is for your AirPods or others.
Build quality: Another feature you should consider before replacing your AirPods case is the build quality. If the new case is strong, it will not be long-lasting. You should also pay attention to the lid of the cases.
Battery capacity: Battery capacity is equivalent to the talk time and listening time the charging cases offer. Apple's original case delivers up to 4.5 hours of listening time. It also provides 3.5 hours of talk time in full charge. So, a wireless charging case you are looking for should perform close to that.
Charging Speed: When you own AirPods, the time the case takes to charge itself fully is another major factor. The original case takes around an hour to charge itself completely. So, a wireless charging case that you should go for should have a capacity close to that, if not the same.
Best wireless charging case for AirPods | Top 10 picks
There are not many alternative wireless charging cases that you can pick from. Apple's alternative case only has support from Gen 1& 2 AirPods. But you may have earbuds of another generation. So, apart from AirPods 1 & 2, we have also listed cases compatible with other AirPods like 3 and Pro.
However, if you use non-Apple accessories with your Apple AirPods, you might find some form of compatibility issues one way or the other. Despite this, we've compiled the best replacement charging case for your AirPods. Below are the products that have taken their position on our list.