Category:
10 Best AirTag Bike Mounts in 2023
We independently research, test, review, and recommend the best products. As an Amazon Associate we earn from qualifying purchases.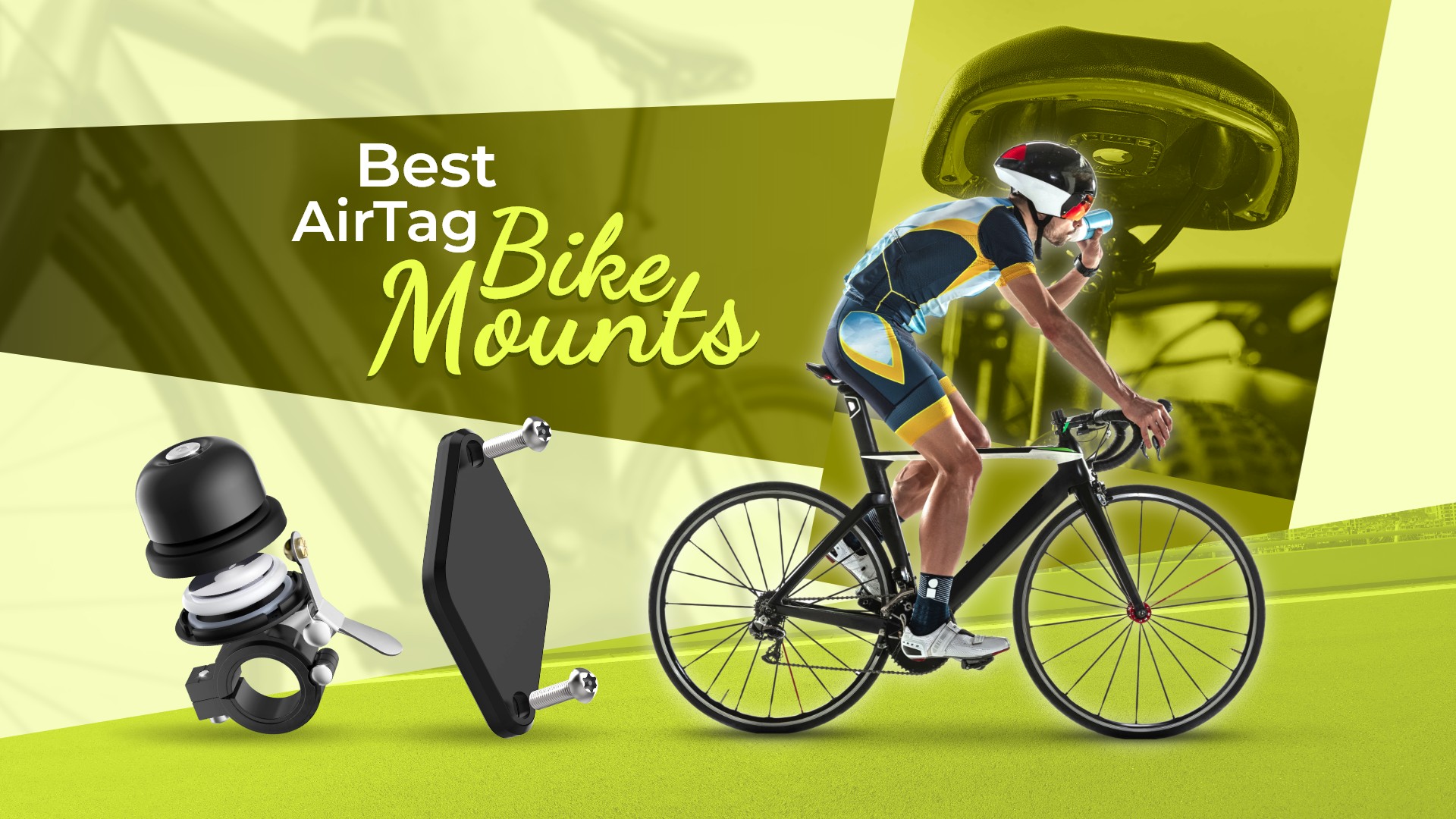 Apple's AirTag is a tracking device that uses Bluetooth technology to help users locate and track their belongings. It can be attached to items such as keys, wallets, bags, or bicycles. Additionally, it utilizes the vast network of Apple devices around the world to anonymously track the location of an AirTag and relay that information back to the owner through the Find My app. It also has a replaceable battery that lasts for over a year.
You can use AirTag to track your bike, but you would need some kind of holder or mount to attach it securely to your bike, as it does not come with any kind of attachment mechanism out of the box. So, for this reason, we've listed the best AirTag bike mounts that you can consider purchasing.
Things to check before choosing the best AirTag bike mounts
AirTag bike attachments are essential accessories for cyclists who want to keep track of their bikes as they hold the AirTag safely to the bike. Before choosing the best one, it is important to consider factors such as compatibility, durability, and ease of use.
Some popular AirTag bike attachments include silicone holders, keychain-style mounts, and metal brackets that attach to the bike frame. It is recommended to choose an attachment that fits securely and does not interfere with the bike's performance.
Compatibility
You must ensure that the bike mounts you use will work with the kind of bike you own. For instance, if you have a carbon fiber frame, you'll want to avoid mounts that clamp directly onto the frame, as they can cause damage. Some mounts may be better suited for certain types of bikes, such as those with suspension systems or unique frame shapes. It's important to research and choose the right type of bike mount to avoid any potential damage or safety hazards.
Durability
Another feature to consider is whether the AirTag bike mounts are durable enough to withstand daily use. It is especially important if you plan to use them for long bike rides or in harsh weather conditions. Look for mounts that are waterproof and are made of high-quality materials that are designed to be strong and sturdy, with a secure locking mechanism to keep your AirTag in place.
Ease of use
Ease of use is a key feature of any AirTag bike mount. It should let users to quickly and easily attach their AirTag to their bikes without requiring any complicated installation or tools. You don't want a device that takes ages to attach or remove from your bike. This would ultimately defeat the purpose of having a bike accessory that is meant to make your life easier. So, look for a device that is easy to install and remove without compromising on its stability and durability.