Category:
13 Best AirTag Wallets to Track Your Valuables
We independently research, test, review, and recommend the best products. As an Amazon Associate we earn from qualifying purchases.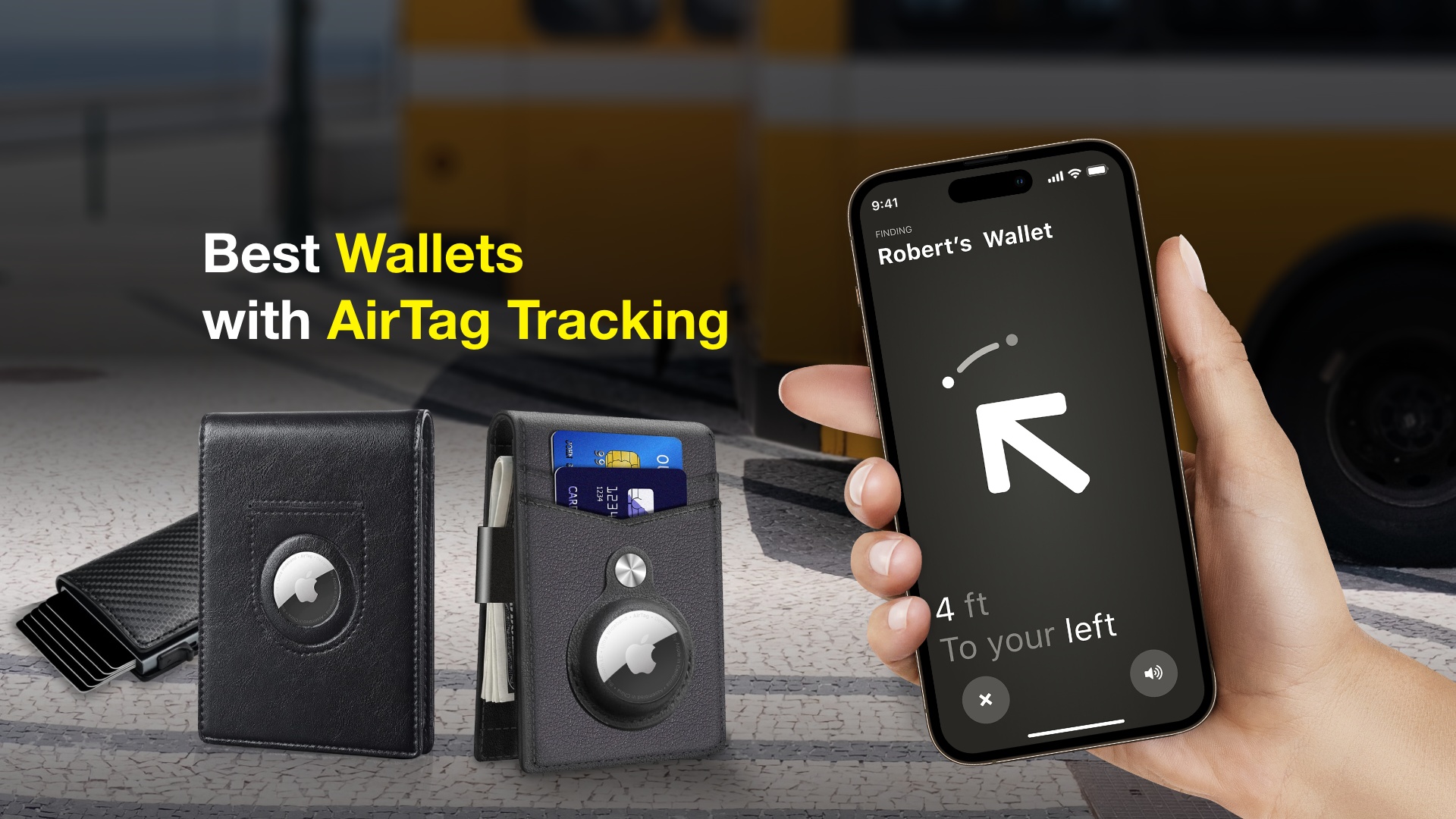 Are you worried about losing your wallets over and again? Because when you are about to leave your house, you may not recall when you last left it, or maybe your wallet is just stolen. So, it is high time to change your conventional wallet to the revolutionary range of AirTag wallets. After you have got hold of the best AirTag wallet, you're free of the constant fear of losing your valuables again.
AirTag uses Find My Network of  billions Apple devices to track locations. But it is less reliable to find your wallet when it is stolen or lost in a remote area without many Apple device users. But it works stunningly well in a densely urban situation to track anything with an AirTag holder like your pets, phone or keys etc.
Buying guide for choosing the best AirTag wallet to track your cards and cash
There are thousands of wallets for AirTag in the Market. These AirTag Wallets are deceptively simple, but there are subtle differences among them. While modern wallets offer bespoke specifications to ensure optimum use, there are numerous options. If you are already overwhelmed with which one to choose, here are some criteria to be considered-
Size
When choosing the best AirTag wallet, size is one of the essential factors to look for. Some users may need to carry out many bills with 7-10 credit cards and receipts in their pockets. For them, a bifold wallet can be a preferred choice. On the other hand, if you need a slimmer and minimalistic one with a thin and sleek profile, you can choose a front pocket wallet instead.
Material
There are different types of wallets found based on materials. Such as metal, leather, or Plastic. Metal products are inexpensive and typically durable compared to leather. In contrast, Leather wallets are a bit pricier, and you will get more usage out of them. However, if you want a wallet with tensile strength and lightweight, a carbon fiber wallet can also be a good option.
Design
A fashionable wallet makes your transaction faster than your friends and compliments you on your new purchase. Because a wallet not only keeps all your personal belongings but also helps you to define your style and be part of your image. On top of that, the best AirTag wallet must have a slot to ideally and securely contain an AirTag.
Security
Another one of the most crucial features while choosing the best Airtag wallet. The range of products offering RFID-blocking capability is growing nowadays. It helps to prevent scanning your passports and cards from your wallet effectively.