Category:
7 Best Asus Gaming Monitors You Can't Ignore in 2023
We independently research, test, review, and recommend the best products. As an Amazon Associate we earn from qualifying purchases.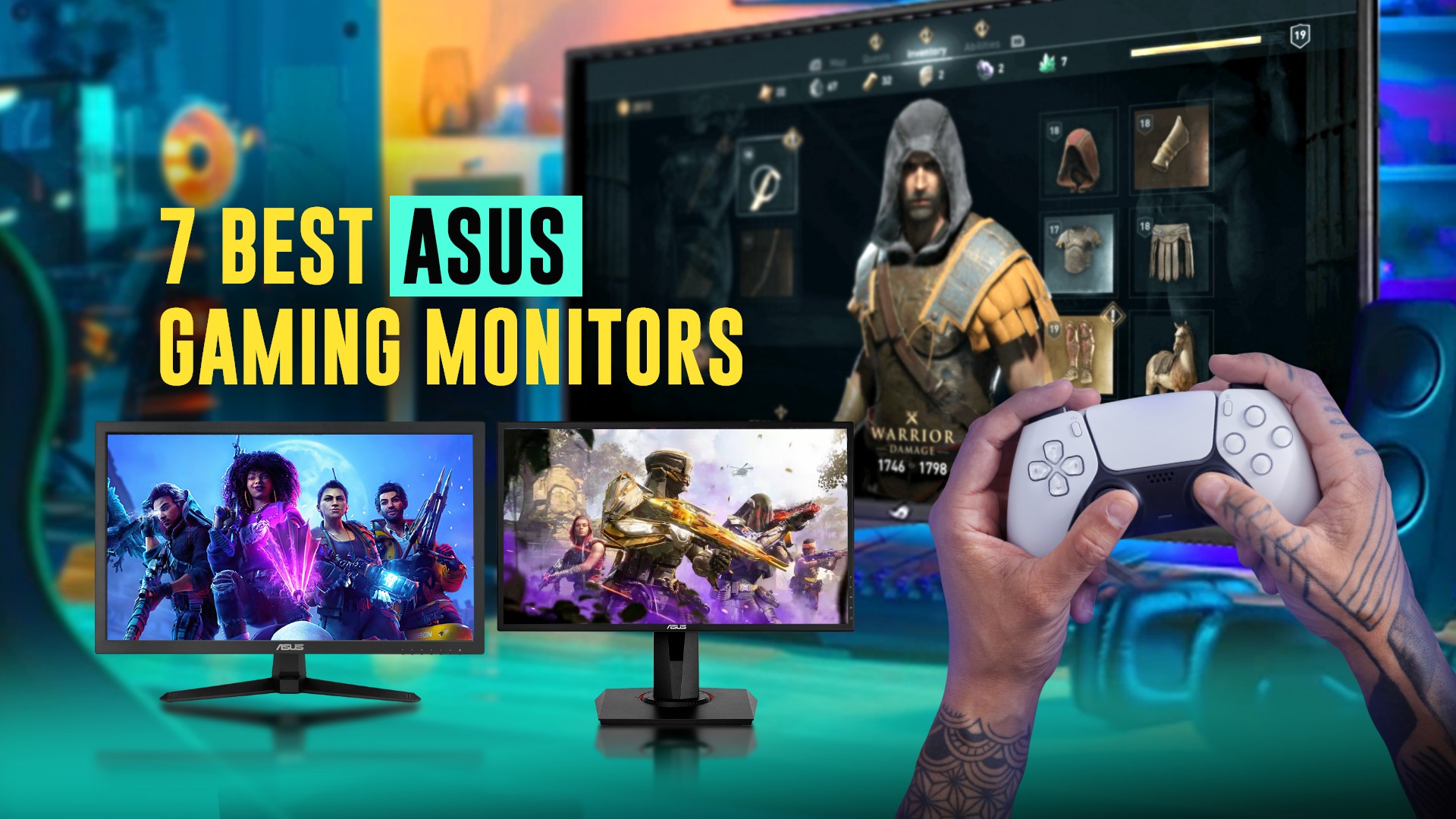 When it comes to a monitor for your gaming machine, Asus is among the top options.
There is a wide selection of monitors available at different price points and sets of features. Therefore, here we will review some of the best Asus gaming monitors well suited for your gaming rig.
How we selected the best Asus gaming monitors
When we created and sorted the best Asus gaming monitors, we focused on some very specific factors. For instance, price-to-performance ratio, refresh rate, response time, size, resolution, color gamut, etc., were taken into account. These factors are important to check before buying as they decide the critical core performance of your graphics unit, FPS rate, and gameplay visuals.
Refresh rate
When buying a monitor intended for gaming purposes, a high refresh rate is necessary. A higher refresh rate will ensure high FPS during gameplay. So, we sorted our list by prioritizing a higher refresh rate with performance.
Response time
Alongside refresh rate, response time is also an important factor. It is the time that requires a pixel to shift its state while displaying something on the monitor. To avoid ghosting on gameplay, a lower response time is necessary.
Panel size and resolution
Any gameplay will look better with a large panel and good resolution. For proper immersion, a minimum panel size of 27 inches and 1080p resolution is important. So, in this list, we prioritized larger panel sizes with higher resolution. Although, you have to remember that your sitting arrangement has to be optimized based on panel size and resolution.
Hardware consideration
It is the most obvious part when shopping for a good monitor. Unless you have a competent gaming rig or have any plans to upgrade in the future, a high-priced gaming monitor won't be able to provide full performance.
To enjoy gameplay or media content at a high refresh rate or at high resolution, you would require a capable duo of GPU and CPU. So, to achieve the best price-to-performance ratio, choose the one that is most suitable for your CPU and GPU performance.