Category:
10 Best Dual Monitor Stands in 2023
We independently research, test, review, and recommend the best products. As an Amazon Associate we earn from qualifying purchases.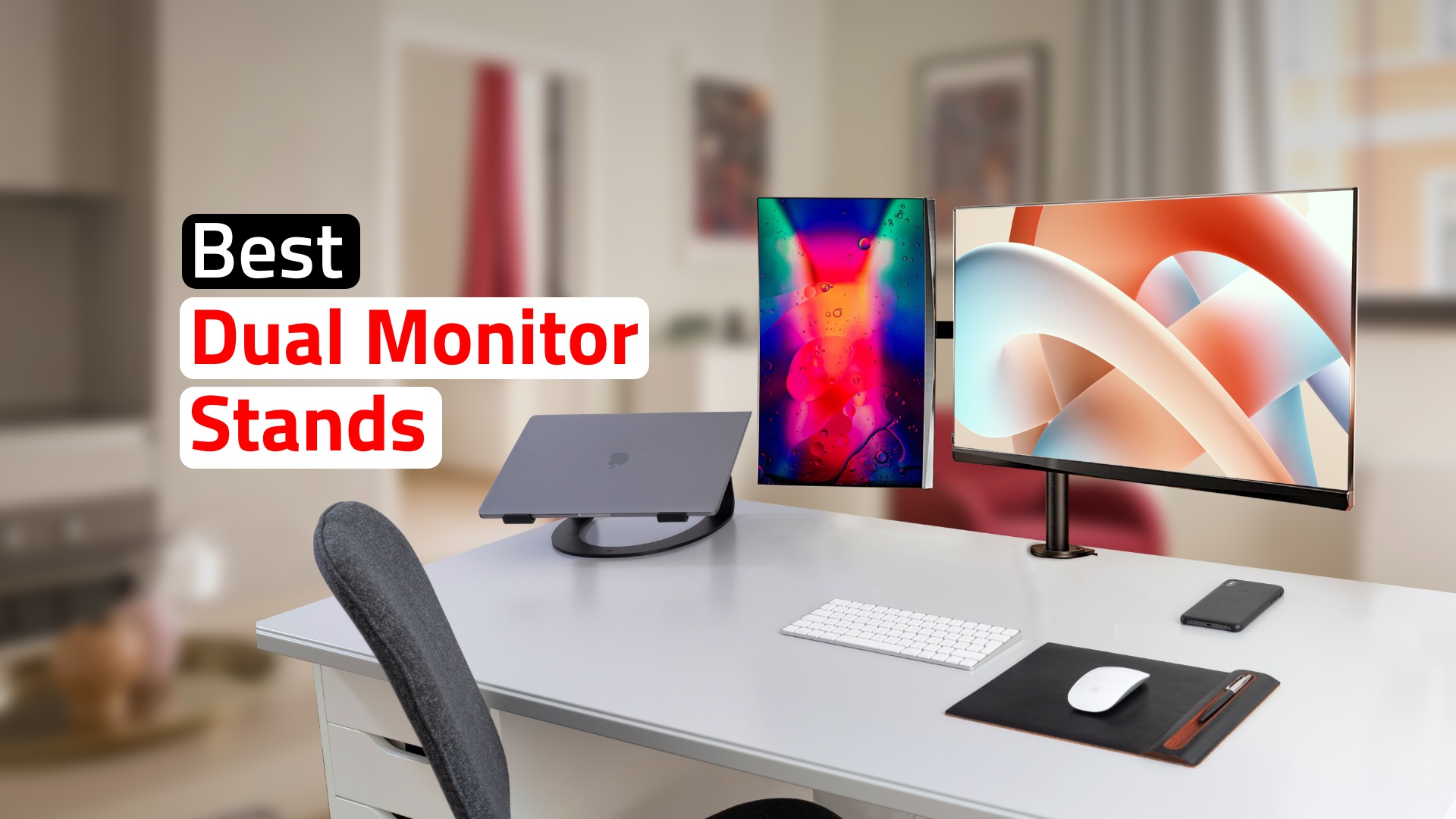 Whether at home or office, a dual monitor will enhance your productivity no matter what task you perform. Because double monitor stands help to deal with two monitors more efficiently with improved ergonomics and provide organized desk space. So, let's check out some of the best dual monitor stands to make your workspace unobtrusive and uninterrupted. Besides this article, we also covered triple and quad monitor stands. Check if you need it.
Factors to consider while choosing the best Dual Monitor Stand
If you have ever wondered what dual monitor stand is the best, then you know there are a few factors you must consider first. Keeping those in mind, we have mentioned the most important point while listing the best dual monitor stands.
Durability
As far as the ranking is concerned, we need to consider durability. The game is over if your stand does not have the strength to last long or is constructed with flimsy materials. So, in choosing a multi monitor stand, always ensure the rigidity and fluent functionality of every component like the mounts, cable management, arms, gas springs, clamps, etc.
Compatibility
One of the significant factors while picking the best dual monitor stands. It is required to double-check whether the stand complies with your monitor specifications. For example, in terms of monitors with VESA mounts, the stand must be compatible with the size and type of monitor mount. Or if you have monitors with larger screens, like 32 inches, then the two monitor stand must be able to hold that size and weight.
Mounting Type
The importance of these characteristics depends on your purpose and preference. Three types of mounting systems can be found when choosing any dual monitor stand:
C Clamp: This is a secure and sophisticated monitor mount. The base of the stand is attached to the back of your desk with a C-shaped clamp. However, you need to measure the edge of your desk so it can securely hold the clamp. You can use the reinforcement bracket if your desk edge is too thick to hold the mount tightly.
Grommet: Grommet mounting has almost the same advantages and disadvantages as the clamp system. However, this is a more permanent solution as it requires a drill to attach the base to the desk surface.
Freestanding: This is the simplest mounting type for the dual monitor stand. It has a base that is weighted down securely by a heavy plate. It is a portable setup that you can easily move your monitors as you like, and no need for any drills or screws.
Arms
While seeking a monitor stand for two monitors, always think about the arm that best serves your purpose. Despite there being a plethora of dual monitor stand on the market, primarily you can find them with two types of arms:
Articulating / static arms: This monitor arm holds the monitor in a static position. Once you set them up in your preferred position, they are fixed. This type of multiple monitor mount lasts longer and can hold more weight compared to the one with spring arms.
Spring arms: If you are seeking adjustable computer monitor stands, this type of arm allows you to change your monitor's position with little effort frequently. Spring arms are of two types-
Gas spring: Gas springs are Hydraulic so that you can move your monitors silently and smoothly. Also, they can exert or retain more energy than the mechanical spring. Note that most of the spring system monitor arm has a gas spring.
Mechanical spring: This type of monitor stand arm is comparatively more durable than the gas spring type. Although they operate a little louder, but you don't have to worry about leaks or malfunctioning mechanisms.