Category:
12 Best Gaming Monitors under 300 USD in 2023 – Excellent Gaming Experience
We independently research, test, review, and recommend the best products. As an Amazon Associate we earn from qualifying purchases.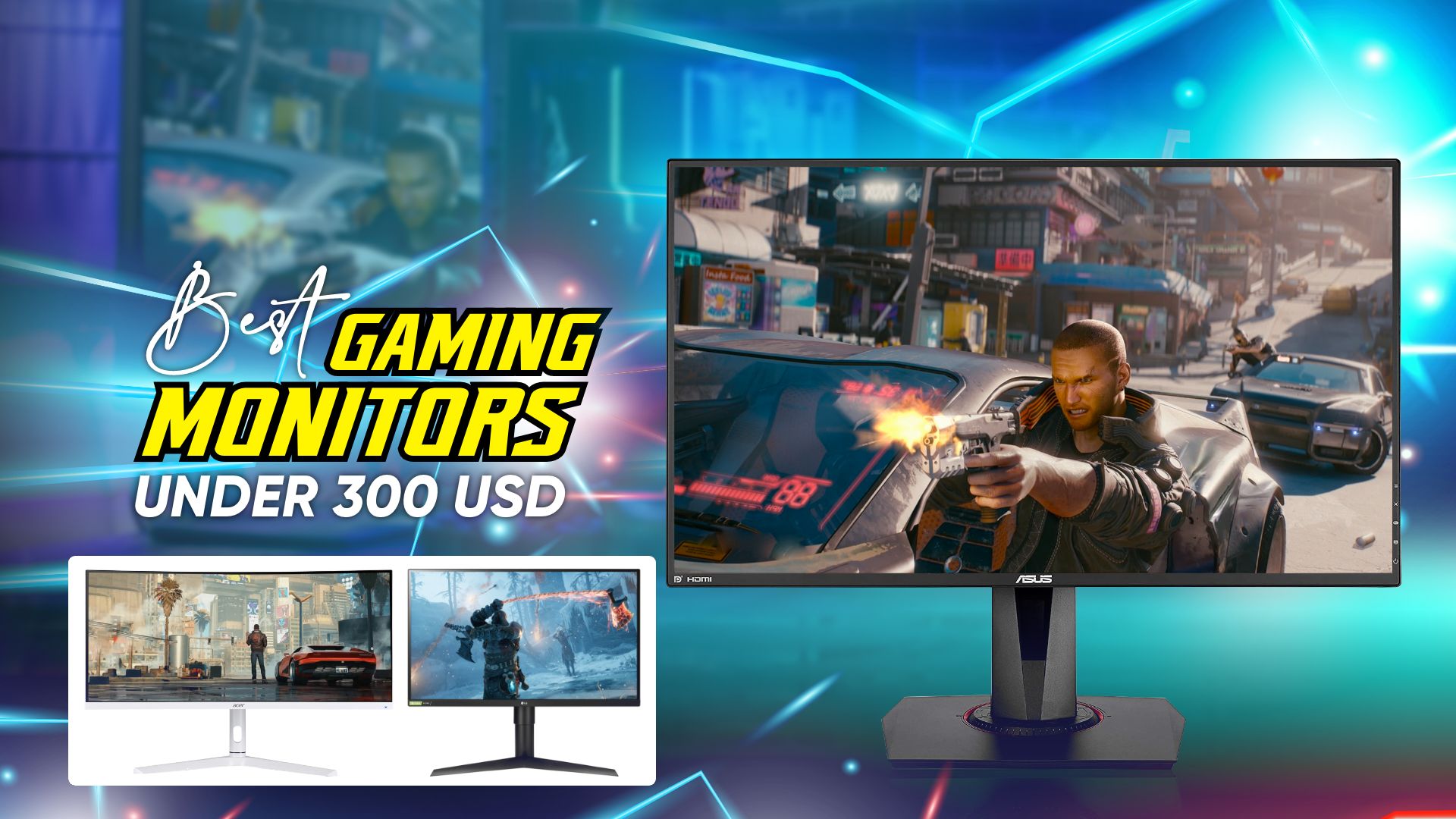 Whether you are a competitive or casual gamer, a good monitor with a high refresh rate is necessary for gaming. A good monitor doesn't always require a high price tag if you can choose well. So, to find out the best gaming monitor under 300 USD, we will review some popular brands and provide our on-hand experience.
Things to check when choosing the best gaming monitor under 300 USD
A good gaming monitor consists of some important factors. It is easier to determine these distinctions between a gaming monitor vs regular monitor. For instance, refresh rate, input latency, adaptive sync technology, etc. Additionally, you can also find good color accuracy and high resolution for crisp gameplay and visuals. Here we will describe the focus points of how to choose the best gaming monitors under 300 USD.
Size and resolution
A good gaming monitor with high resolution and size ensures a significantly better gaming experience. For a better immersive experience, you can always go for monitors from 27-inch to 32-inch. At this size, you will also require a high enough resolution (at least 1080P or higher) for optimum pixel density.
Refresh rate
For a higher frame rate, you have to ensure a monitor with the highest refresh rate. If you have a powerful gaming rig, coupling it up with a monitor of 75Hz or higher will provide you with a significant boost in fps gaming.
Also read: Best Gaming Chairs Under 300 USD
Adaptive Sync
In order to provide a more satisfying visual experience for users of computer screens, adaptive Sync was developed. Tearing, stuttering, and input latency can be minimized by synchronizing the display's refresh rate with the graphics processing unit's rendering rate. For adaptive Sync, you can choose between AMD's FreeSync and Nvidia's G-Sync.