Category:
11 Best Bean Bag Chairs for Gaming in 2023
We independently research, test, review, and recommend the best products. As an Amazon Associate we earn from qualifying purchases.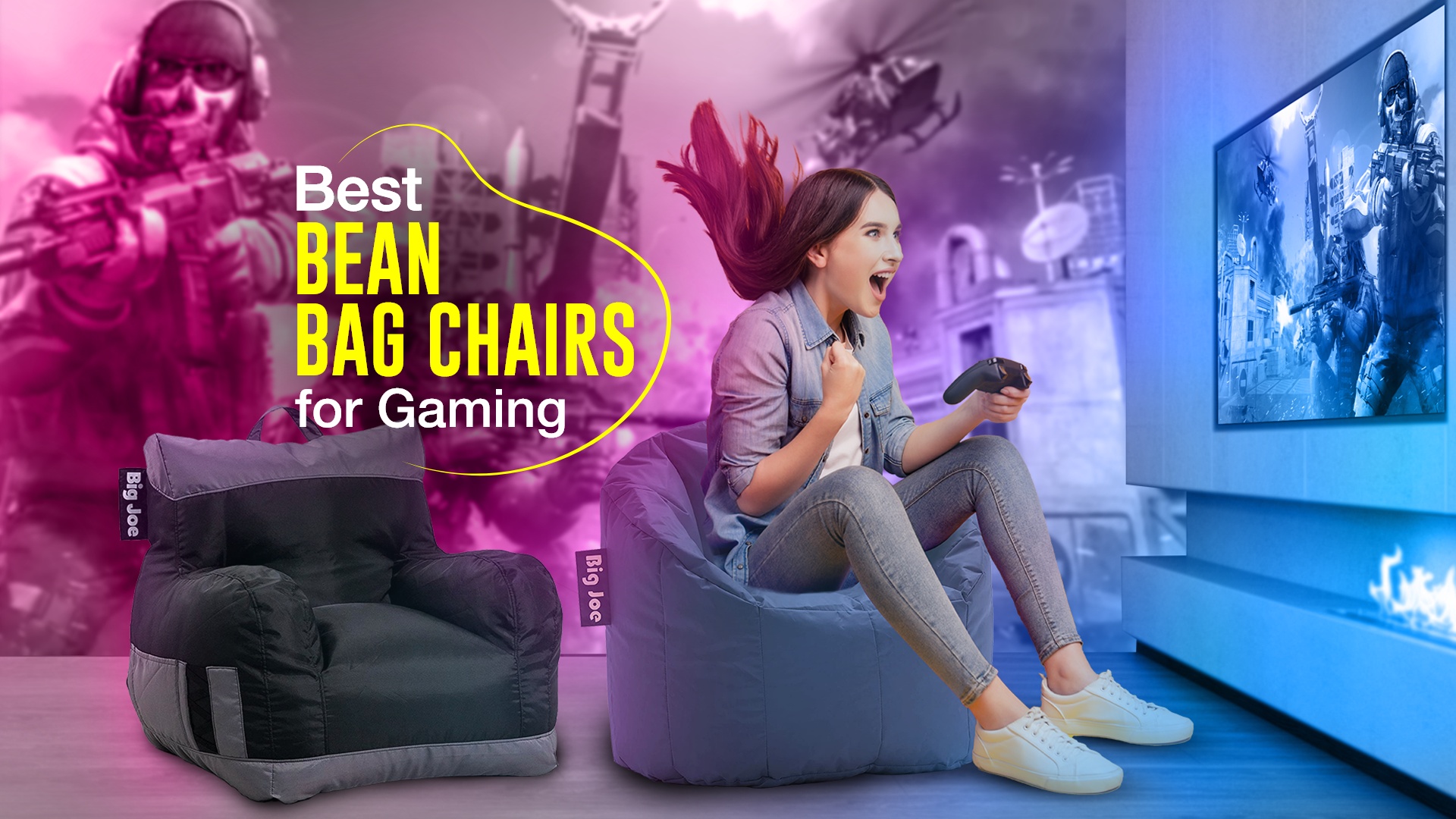 Are you an avid gamer who spends much time in front of the screen? Do you have back pain or discomfort due to your current chair? You can find the ideal remedy by investing in the best bean bag chair for gaming. The comfort and adaptability of bean bag seats make them a favorite among gamers globally.
Check out how to pick the best bean bag chairs for gaming | Buying Guide
When searching for the best gaming bean bag chair, there are several important considerations to consider. Here are the key factors.
Comfort
Comfort is crucial when selecting a bean bag chair for gaming because you will likely spend extended periods seated in it. To determine if a particular chair is comfortable, read reviews from previous customers and try sitting in it before purchasing a bean bag gaming chair.
Size
Size is critical when deciding on the best bean bag chairs for gaming. You want to ensure that the chair is large enough to accommodate your body size and fits well in the room where it will be used.
Shape
The shape is another important factor when choosing the perfect bean bag chair for gaming. Different shapes provide varying levels of support and comfort, so picking the right one for your needs is essential. Pear-shaped chairs are generally regarded as the most comfortable. In contrast, rectangular chairs are versatile and suitable for gaming and relaxation.
Material/Filling
The material and filling are essential when selecting a bean bag chair for gaming. Certain materials like vinyl can become hot and sweaty during long gaming sessions. In contrast, others, such as cotton or wool, may be itchy and uncomfortable. The ideal bean bag chair for gaming should have a soft, comfortable material and a sturdy filling that will retain its shape even after extended use.
Also read: Best Samsung Gaming Monitors for Better Gaming Experience
Washability
Washability is a crucial factor when purchasing your game room bean bag chairs. You want a chair that can be easily cleaned in the event of spills or stains. Chairs with removable covers or waterproof covers are especially ideal.