Category:
7 Best Samsung Gaming Monitors for Better Gaming Experience
We independently research, test, review, and recommend the best products. As an Amazon Associate we earn from qualifying purchases.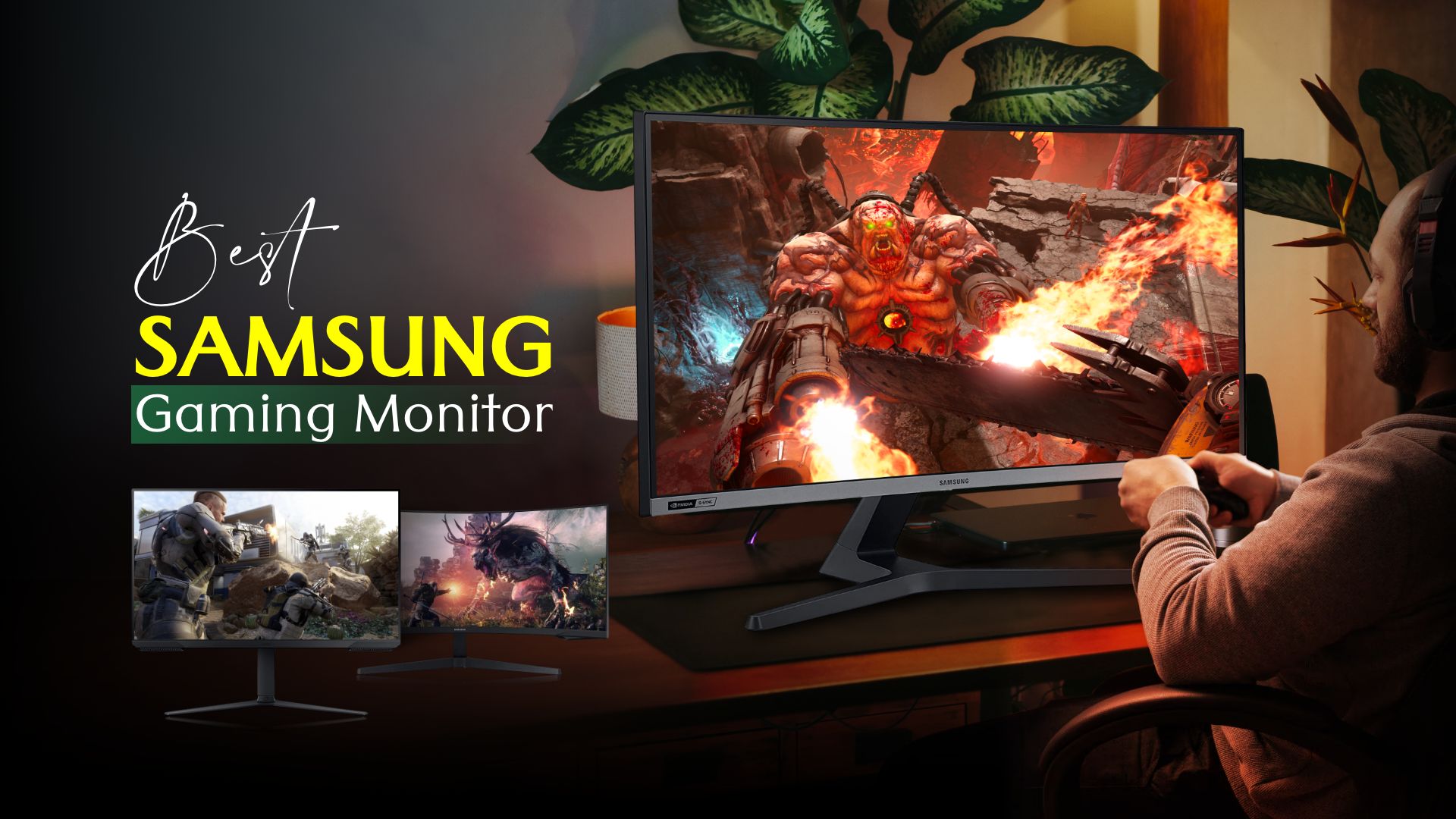 When looking around for the best gaming monitors, Samsung offers some of the best options full of necessary functionality and ergonomics. If you want to pick the best Samsung gaming monitor for a better gaming experience, you are in luck today. Here we will review some of Samsung's top-performing gaming monitors for your convenience.
Factors to check before choosing the best Samsung gaming monitor
The first question that might arise is how to choose a monitor for gaming. Adding to that, while you are browsing for the best Samsung gaming monitor, there are a couple of things you should consider. For instance, refresh rate, size, adjustability, panel type, etc. Here we will describe more about the points you should check before buying.
Refresh rate
A higher refresh rate ensures higher fps during gameplay. So, if you intend to buy a monitor for gaming, a high refresh rate should be one of your top priorities. Refresh rate indicates how fast the pixels can transform to display the next image frame. Different models of monitors utilize different refresh rate sync technology.
For instance, some use AMD FreeSync, and some use NVIDIA G-Sync for syncing optimum refresh rate. Along with this, always go for a refresh rate of at least 120 Hz or more for the best experience. A higher monitor refresh rate produces a significantly lower amount of ghosting and glare.
Size and adjustability
Based on your gameplay style, different sizes, and setups of monitors will be best for you. For instance, if your preferred game is open-world or simulation racing, a curved monitor will be your best choice. On the other hand, for first-person shooting-type games, flat panel monitors will be the standard choice.
Good adjustability functions are also important with size. To create a comfortable viewing angle, you will have to adjust the tilt and height of the monitor's position. Therefore, choose the ones that come with proper adjustability functions.
Color accuracy
For proper gameplay and immersive experience, good color accuracy is important. A faded display will eventually hold you back from experiencing the full graphic arts of a game. So, check the sRGB rating carefully before buying.
Connectivity
When you are choosing a monitor, you have to consider the connectivity ports carefully. Most latest monitors come with DisplayPort or HDMI for visual signals. Whereas some monitors provide only HDMI and Thunderbolt connection. So, check if your gaming rig has all the supported connection ports or if you have to use adapters for connecting with monitors.
Adding on, checking the ports is also important if you wish to set up a multi-monitor gaming rig. For more convenience, check out some of the best HDMI cables for proper connectivity.
Additional features
Most gaming monitors have a dedicated game mode for the best visual and sometimes a built-in webcam for game streamers. Also, a popular feature for FPS gamers, "Virtual aim point," has proved quite effective. With relatively reasonable pricing, you can choose a monitor that provides your desired features.