Category:
11 Best Gaming Mouse for Big Hands in 2023
We independently research, test, review, and recommend the best products. As an Amazon Associate we earn from qualifying purchases.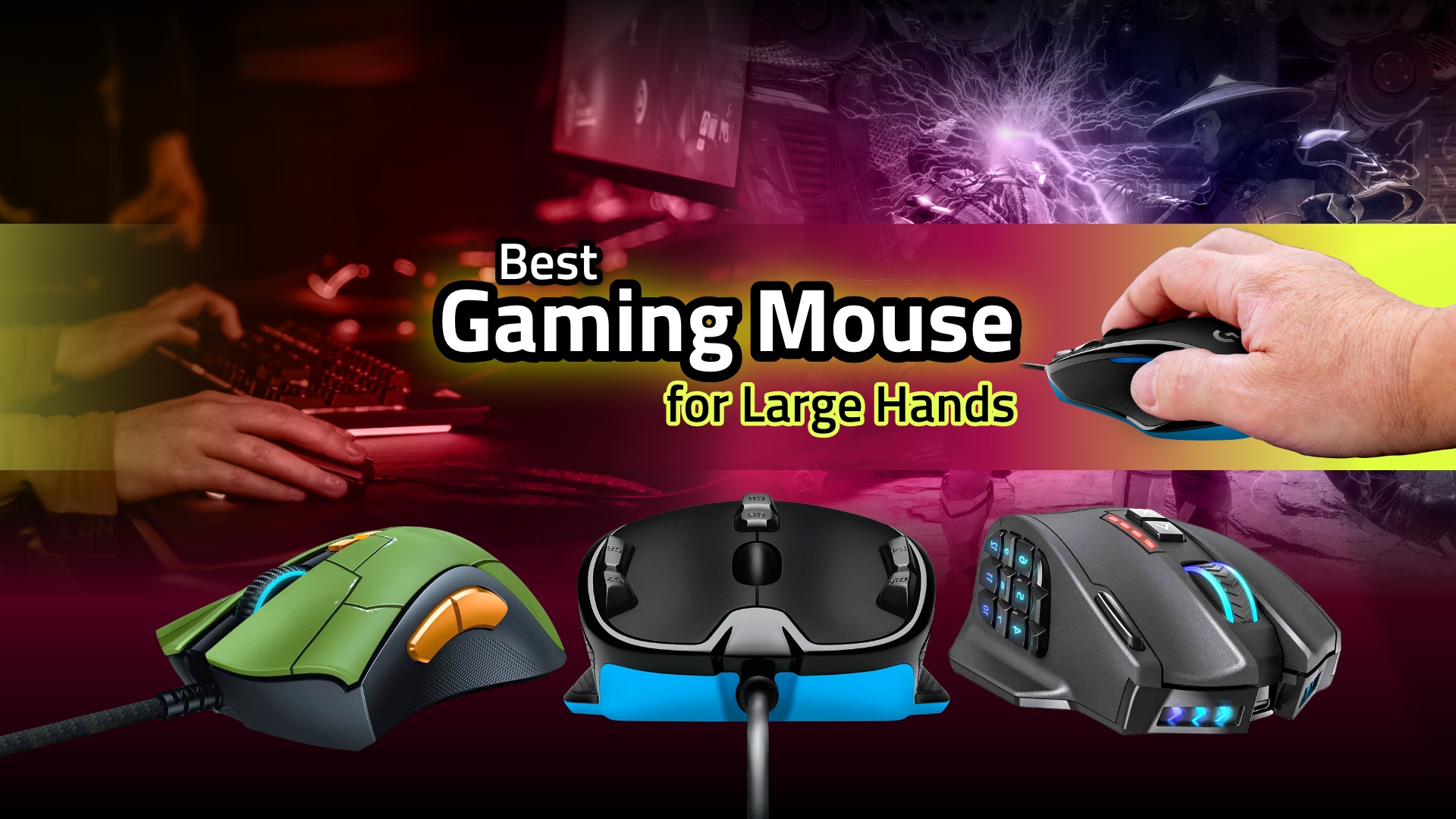 A suitable mouse that feels comfortable in your specific hands is hard to come by. Additionally, this becomes even harder if you have larger hands than the average gamer. As a result, we bring you the best gaming mouse for big hands that you can find on the market. Besides being the perfect mice for big hands, these mouses are also perfect for gaming.
Buying guide for the best gaming mouse for big hands
Not everyone has the same-sized hands. At the same time, not every gamer prefers the same DPI or number of customizable buttons. As a result, the best gaming mouse for big hands will differ from one person to the next. Here are the things you need to look for when selecting the best gaming mouse for large hands.
Comfort
First and foremost, the size of the mouse compared to the size of your hands will determine how comfortably you can hold the mouse. Additionally, extra paddings and good material also make the mouse more comfortable to use.
Max DPI
The max DPI of the mouse you have in mind will determine the max sensitivity of the mouse. In other words, you can control how precisely you can move the mouse with the DPI settings. So, a bigger max DPI gives you more flexibility.
Customizable buttons
Last but not least, extra customizable buttons are a must-have for gamers. They help you bring more hotkeys near the palm of your hand. As a result, you can improve your gameplay with quicker reflexes, especially in RTS (Real Time Strategy) games.