Category:
11 Best Cameras for Car Photography in 2023
We independently research, test, review, and recommend the best products. As an Amazon Associate we earn from qualifying purchases.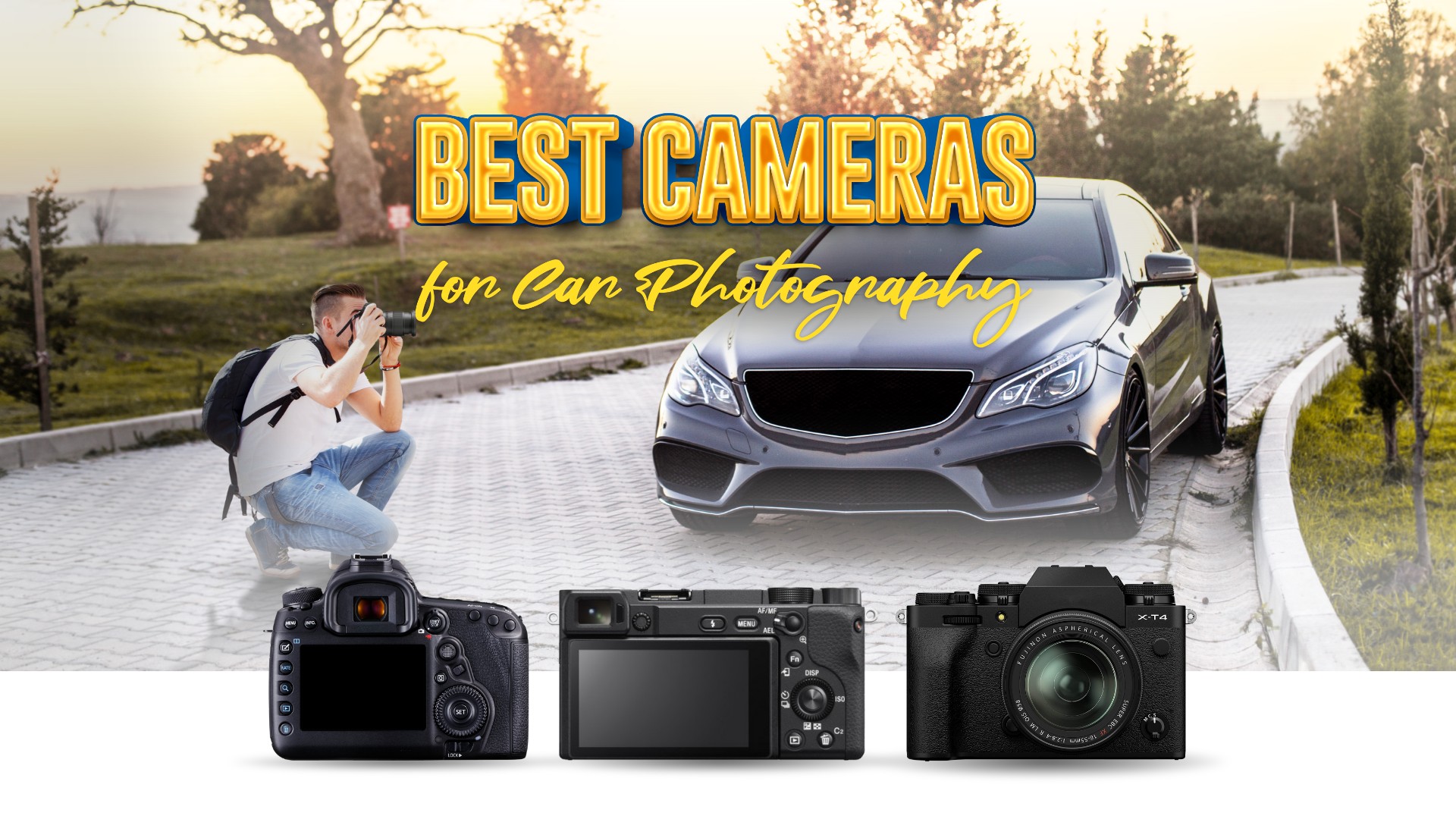 Car photography is a popular genre that has garnered a lot of hype as of late, with car enthusiasts and photographers alike capturing stunning images of their favorite vehicles. However, capturing the perfect shot requires a high-quality camera that can handle the fast-paced nature of car photography. With so many choices currently on the web, it can be a tedious process to choose the best camera for car photography that suits all needs. Fear not, as we cover the very best cameras to get you on the road.
Check out how to pick the best camera for car photography | Buying Guide
When it comes to the best car photography camera, the right one can make all the difference. But with so many cameras available on the market now, it can be challenging to know what to look for. In this buying guide, we'll outline some key points to bear in mind when selecting the best camera for car photography.
Sensor size
A relatively larger sensor can capture more light, resulting in sharper and more detailed images. Full-frame cameras are often the preferred choice for car photography due to their ability to capture more detail in low-light situations.
Autofocus system
Car photography often involves capturing moving vehicles, so a camera with both a fast and accurate autofocus system is essential. Usually, the best camera for car photography comes with multiple autofocus points and a fast burst mode to ensure you can capture the action.
Lens compatibility
The right lens is crucial for car photography. Look for a camera with a wide selection of lenses to choose from, including prime and zoom lenses that can capture the car from different angles. The best camera lens for car photography isn't always included with the camera and is mostly sold separately.
DSLR and mirrorless camera
The choice between a DSLR and a mirrorless camera will solely depend on your individual needs and preferences. Both have their pros plus cons, but generally, they produce high-quality images that are suitable for various types of photography, including car photography.
Resolution
The ability to capture minute details of the car, such as the texture of the paint, subtle design components, and minor features, is made possible by higher-resolution cameras. This is very helpful for taking close-up pictures of vehicles or showing their attractiveness.
ISO range
The ISO range determines how well a camera can handle low-light situations. A higher ISO range allows for better performance in low light but can also lead to increased image noise. The best camera for car photography usually has a decent ISO range.
Weather sealing
Car photography often takes place outdoors, so weather sealing is important to protect your camera from the elements. Additionally, the best cameras for car photography should come with weather-sealed body and lens options to ensure your gear can withstand rain, dust, and other harsh conditions.