Category:
11 Best Cameras for Filming Hunts in 2023
We independently research, test, review, and recommend the best products. As an Amazon Associate we earn from qualifying purchases.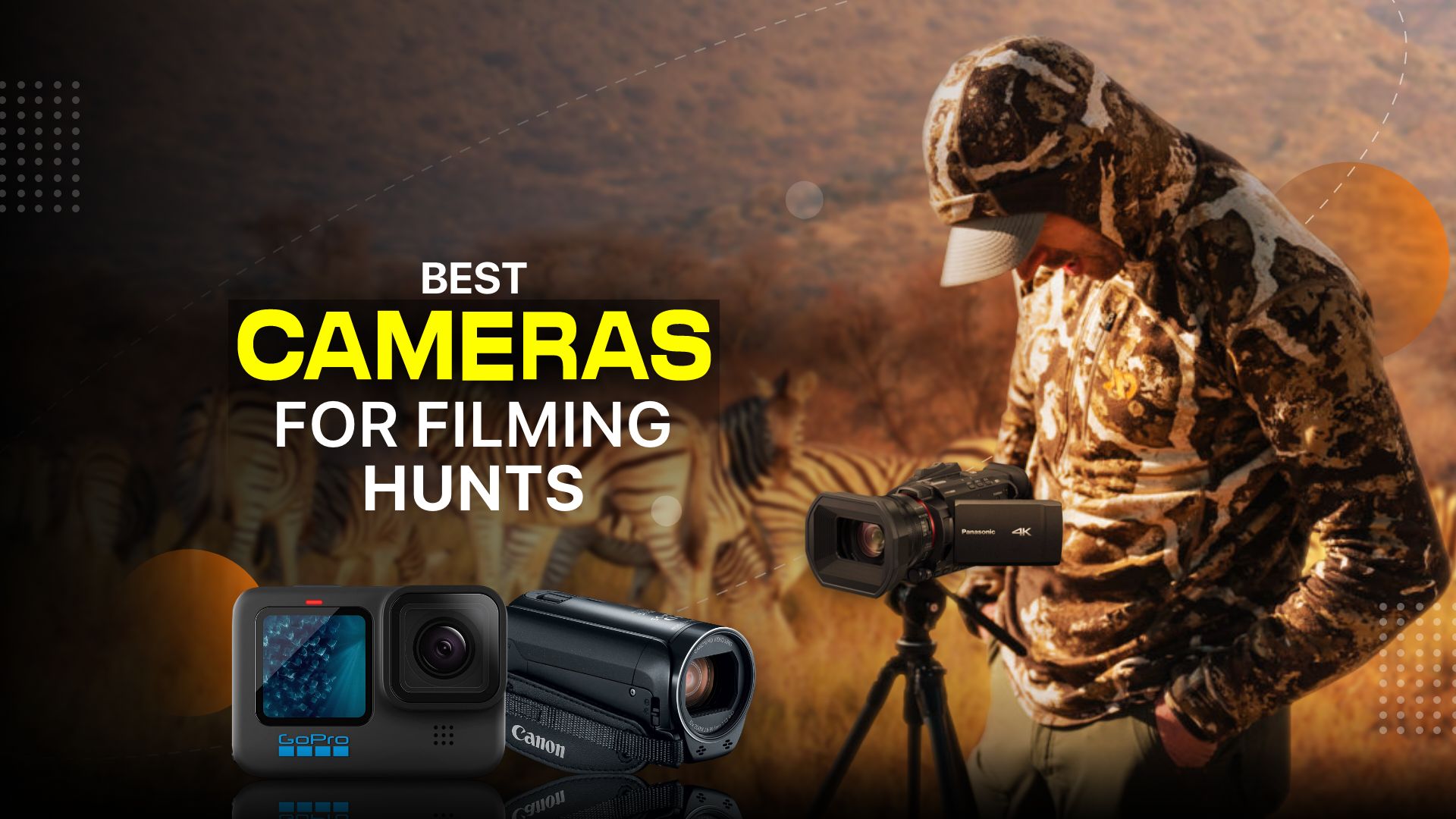 If you are an avid hunter or wildlife enthusiast and enjoy capturing memorable moments during your outdoor expeditions, having a reliable and high-quality camera to film hunts is paramount. Because in such unpredictable and wild moments, no one knows what's coming next. So, a good camera can record all the unique and exciting moments. That's why here we have listed the best cameras for filming hunts that can assist in creating memories that you will treasure for years to come.
Essential factors while buying the best camera for filming hunts
Different hunters will have diverse requirements when choosing the best hunting camera that perfectly fits their preferences. However, some key factors must be considered to ensure that you capture high-quality shots even in harsh wild environments. So, let's look at what they are-
Type
When purchasing a video camera for hunting, you must consider your needs to ensure the right one. There are different cameras with various functionalities that prioritize specific aspects. For instance, some cameras are great for low-light situations or fast-action shots. At the same time, others may have better output in distant shots. So, it is essential to choose the one that you need most.
Design and durability
When you are hunting in the wild, that does mean you are often in a harsh environment, and your hunting video camera must be designed to withstand that rigorous movement. Using a camera that isn't built for rugged conditions can lead to damage and ultimately ruining the hunting trip. So, always look for features like lightweight, waterproofing, shock resistance, and durability when choosing video cameras for hunting on your journey.
Battery life
Hunting often requires long hours of waiting and capturing every moment to record all the unpredictable and fleeting situations. Consequently, hunting video cameras with a good battery backup will help you use the camera for an extended period. That means you won't have to worry about a dead camera in the wrong situation, especially when there is no easy access to a power source to recharge the batteries.
Storage
Another important factor is the storage capacity. This requirement may vary depending on the recording format and resolution. So, it is essential to consider the amount of storage needed to ensure that all necessary data can be stored in the camera without running out of space. However, if your camera still has limited storage, ensure it supports multiple memory cards with bigger capacities.