Category:
11 Best Cameras for Pet Photography
We independently research, test, review, and recommend the best products. As an Amazon Associate we earn from qualifying purchases.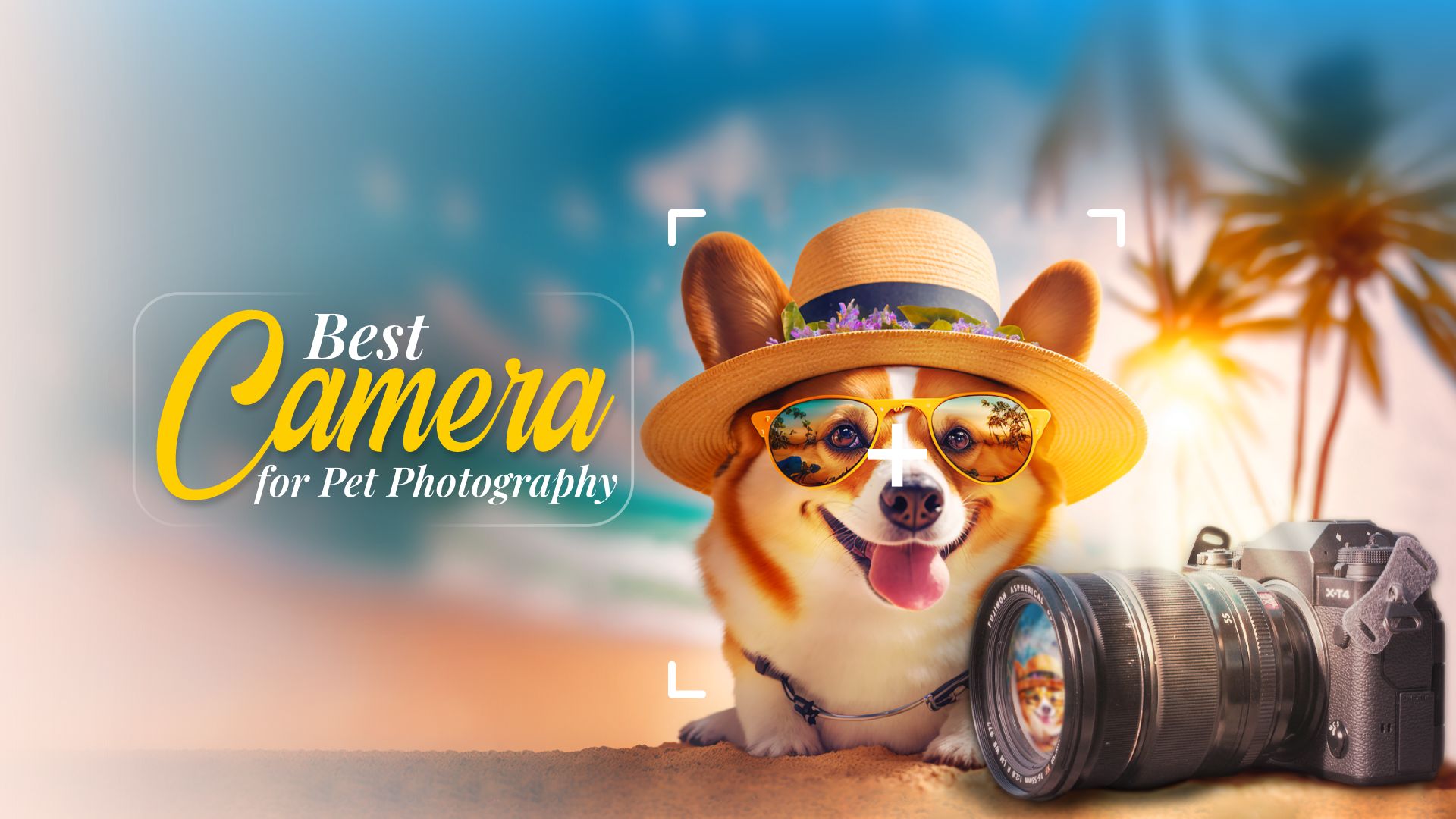 Our pets have a special place in our hearts. They create a lot of memories that we cherish every day. A camera comes in very handy to keep those memories intact forever. Therefore, here we will talk about some of the best cameras for pet photography.
What to consider before purchasing the best camera for pet photography
Before you set on the journey to learn about the best camera for pet photography, you need to know some key aspects. A camera nowadays is a high-end module for photography. On the market, several variants of cameras with various capabilities provide optimal camera settings for pet photography. Below we will show which features are must-haves to capture picture-perfect moments of your pet.
Autofocus performance
Pets are often fast and unpredictable in their movements, so you need a camera that can track and focus on them quickly and accurately. Plus, it helps capture sharp images of your pet's eyes, which is essential for creating expressive and engaging portraits. You can also utilize autofocus to shoot with wider apertures and create a shallow depth of field, which can isolate your pet from the background and make them stand out.
Also read: Best AirTag Holders for Dogs
Sensor
Sensor plays a significant role in producing high-resolution images that allow you to crop in and retain details of your pet's fur, eyes, and expressions. When choosing the best camera for pet photography, you can consider three sensor sizes: crop sensor (APS-C), full frame, and Micro Four Thirds. These requirements are applicable to professional high-end camera systems.
The more advanced the sensor is, the more it will perform in low-light situations. A bigger sensor helps a camera in indoor pet photography or shooting in dim environments. Moreover, a powerful sensor will let you achieve a shallow depth of field, creating a pleasing background blur and making your pet stand out from the surroundings.
Viewscreen
Viewscreen in a camera device helps you compose your shots and check your exposure and focus settings. A good viewscreen allows you to adjust the angle and position of the screen, which can be helpful in shooting from different perspectives or low angles. Some viewscreens may have a touchscreen feature, making it easier to change settings, select focus points, or zoom in on your images.
Lenses range
Lens range determines how much of the scene you can capture and how close you can get to your pet without disturbing them. It also affects the perspective and distortion of your pet's features, depth of field, and background blur. If you want variations of pet portraits, such as posed, candid, action, or detail shots, choosing the best lens as well as mastering it is essential.