Category:
8 Best Diver Watches under 500 USD in 2023
We independently research, test, review, and recommend the best products. As an Amazon Associate we earn from qualifying purchases.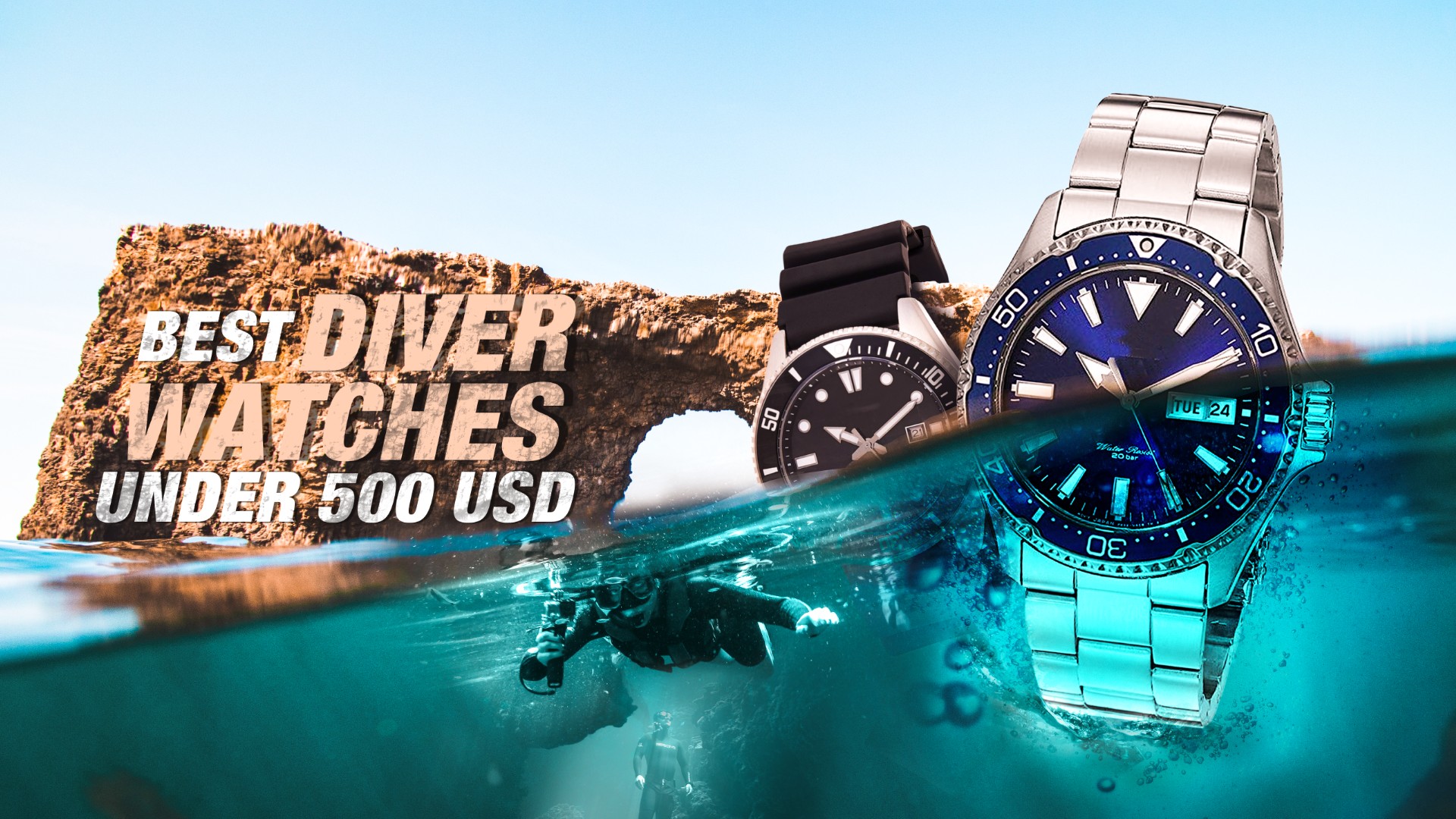 Few watch categories capture the spirit of exploration more than diver watches in the world of timepieces. With their sturdy construction, water resistance, and classic appearance, these tough, dependable timekeeping companions have been a necessary tool for divers and watch aficionados alike. However, diver watches are known to get expensive. Therefore, we will mention the best diver watches under 500 USD in this article for the budget minded.
Check out how to pick the best diver watch under 500 USD | Buying guide
Before you acquire the best diver watch under 500 USD, let us examine the essential elements to take into account when picking your ideal diving watch. We will include things like materials, weight, build quality, and more so that you are well-versed with what the best diver watch under 500 USD is like.
Water Resistance
Water resiliance is crucial for diving watches. Look for timepieces with at least 500 feet of water resistance. This guarantees that your watch can endure the strains of deep-sea research and other aquatic activities.
Build quality and sturdiness
The best budget divers' watch must be constructed to endure the elements. Choose timepieces that are well-built, particularly with stainless steel casings or tough materials that can withstand pressure and harsh situations underwater. For increased durability, take into account characteristics like scratch-resistant crystals and sturdy case backs.
Also read: Best Underwater Cameras for Snorkeling
Movement
The primary types of movements found in dive watches are automatic and quartz. Quartz movements give precise timekeeping while requiring little maintenance, but automatic movements have the allure of mechanical accuracy. Solar-powered timepieces use the sun's energy to operate without needing to change batteries. Pick the exercise that best fits your tastes and way of life.
Bezel rotation
A dive watch must have a unidirectional rotating bezel because it enables precise timekeeping when submerged. Make sure the bezel spins easily and securely so you can set your dive time with ease.
Legibility
Visibility is crucial in the ocean's depths. Look for timepieces with bright hands, large hour markings, and high-contrast displays. For example, Super-LumiNova or Seiko's LumiBrite, two luminescent materials, guarantee that the watch can still be read in dim or foggy lighting.