Category:
13 Best Watches for Nurses and Doctors in 2023
We independently research, test, review, and recommend the best products. As an Amazon Associate we earn from qualifying purchases.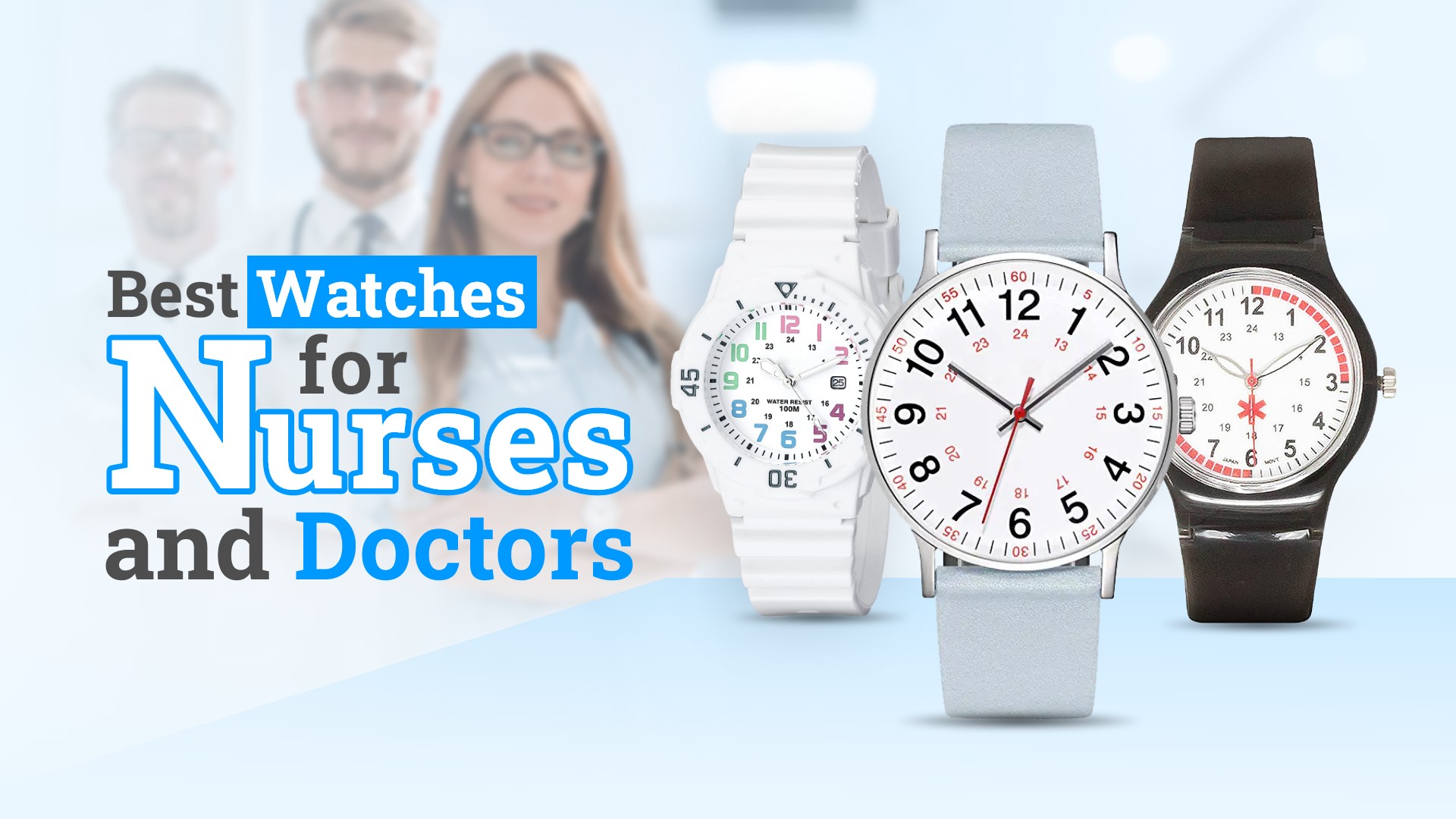 A medical professional's daily routine is not complete without medical timepieces. So choosing the best watches for nurses can greatly enhance job output. These technologies support healthcare providers in keeping their schedules and timing the administration of drugs.
They are also essential for tracking and documenting patient vitals and precisely timestamping paperwork and lab reports.
Reasons for nurses to consider a watch
Documenting daily
You can keep your team of nurses and physicians on the same page for the sake of your patients by having accurate documentation. The ability to time stamp significant occurrences throughout your shift is made possible by wearing a watch.
Maintaining a timer
Keeping track of time is vital for nurses and doctors. Although it may seem simple, wearing a decent watch while working as a nurse will help you do your nursing duties and tasks effectively. A good watch for nurses typically involves a timer.
Taking vital signs
One of your key duties as a nurse is to record vitals like a patient's heart rate or breathing rate. If the patient isn't connected to a monitor or if there isn't a clock in the room, you might have to take the patient's vital signs manually because you can't do it without a watch.
Here is how to choose the best watches for nurses
Easily readable display
You'll need a display that's simple and quick for you to read. The optimal color scheme is one where the backdrop and numerals contrast. Built-in backlighting is also crucial.
Material
Nurses may encounter severely unsanitary working circumstances depending on where and what department they work in. A watch that is simple to clean and disinfect will be necessary.
Resistant to water
As a nurse, you will come into contact with many different liquids. It's bound to happen. You regularly wash your hands on the job. Choose waterproof watches for nurses that can withstand any situation without becoming damaged or fogged.
Seconds or second hand
Whether it's an analog or digital watch, check whether it's a watch with second hand or second display for reading vital signs.