Category:
10 Best Full Desk Mouse Pads for Gaming in 2023
We independently research, test, review, and recommend the best products. As an Amazon Associate we earn from qualifying purchases.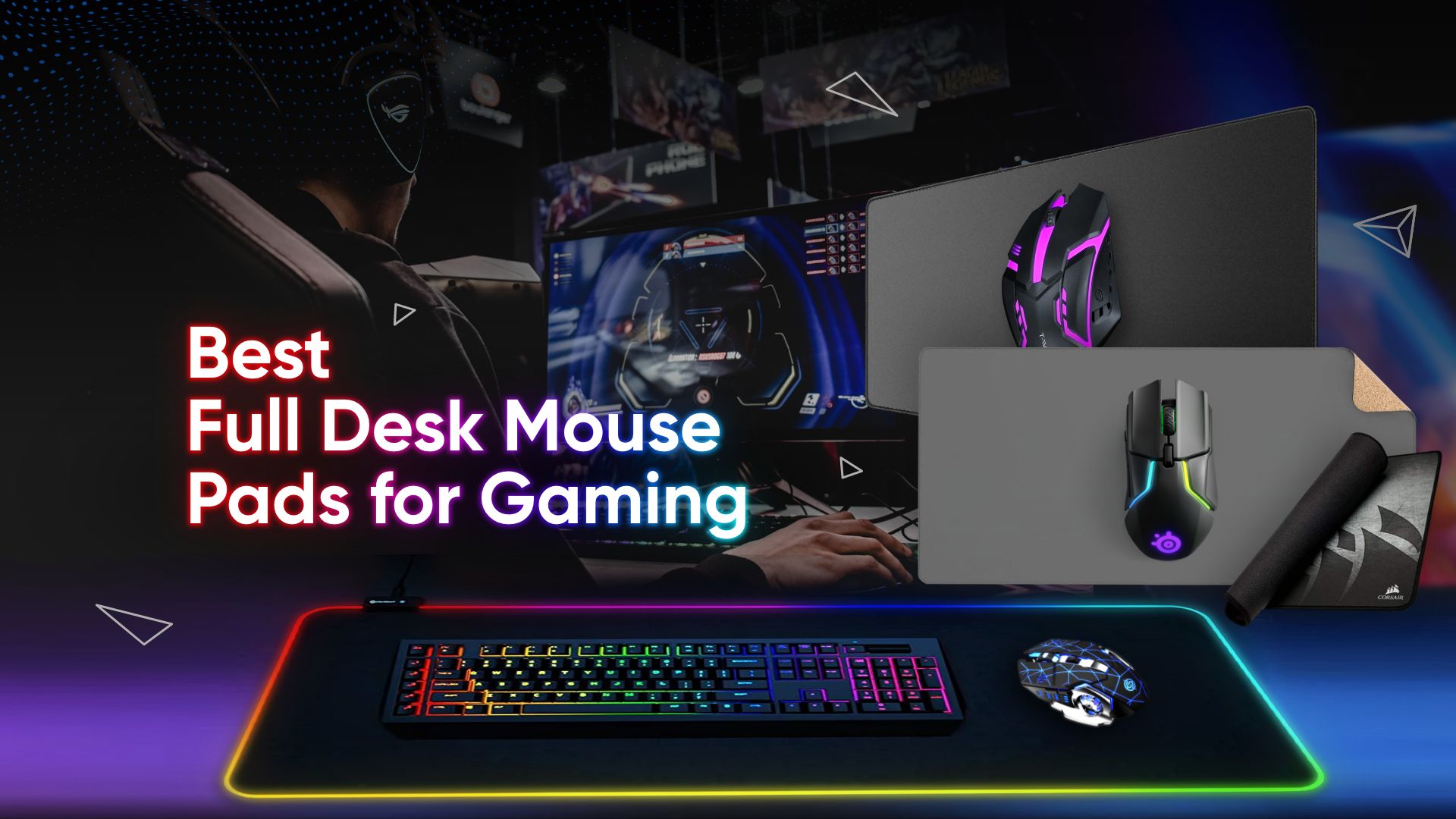 Full desk mouse pads are all the rage right now, and for a good reason. They are more stable since you keep your keyboard and other accessories on them. These accessories act as paperweights to keep the mouse pad in place. Additionally, the best full desk mouse pad will take care of all your gaming needs with its functionality.
Buying guide for the best full desk mouse pad
Since everyone has different-sized desks and mouse with different DPI levels, the best full desk mouse pad will differ from person to person. That is why you need to look for a few specific things when selecting a full desk mousepad.
Size
First and foremost, you need to check the size to ensure that it fits your desk. Additionally, you need to ensure that you can fit your mouse, keyboard, and any other accessories of your choice on the mouse pad conveniently.
Durability
Since a lot of gamers have some sort of snacks or drinks on their desks, mouse pads are to be easy to clean and durable. The best full desk mouse pad will be able to handle anything you throw in its way.
Functionality
Last but not least, the full table mouse pad needs to be smooth enough to boost your performance when gaming. Additionally, it needs to have a good grip on the table so that it does not slip during intense matches. For example, the best mousepad for Valorant will stay firmly in place during the most competitive matches.