Category:
11 Best Gaming Chairs for Short Persons in 2023
We independently research, test, review, and recommend the best products. As an Amazon Associate we earn from qualifying purchases.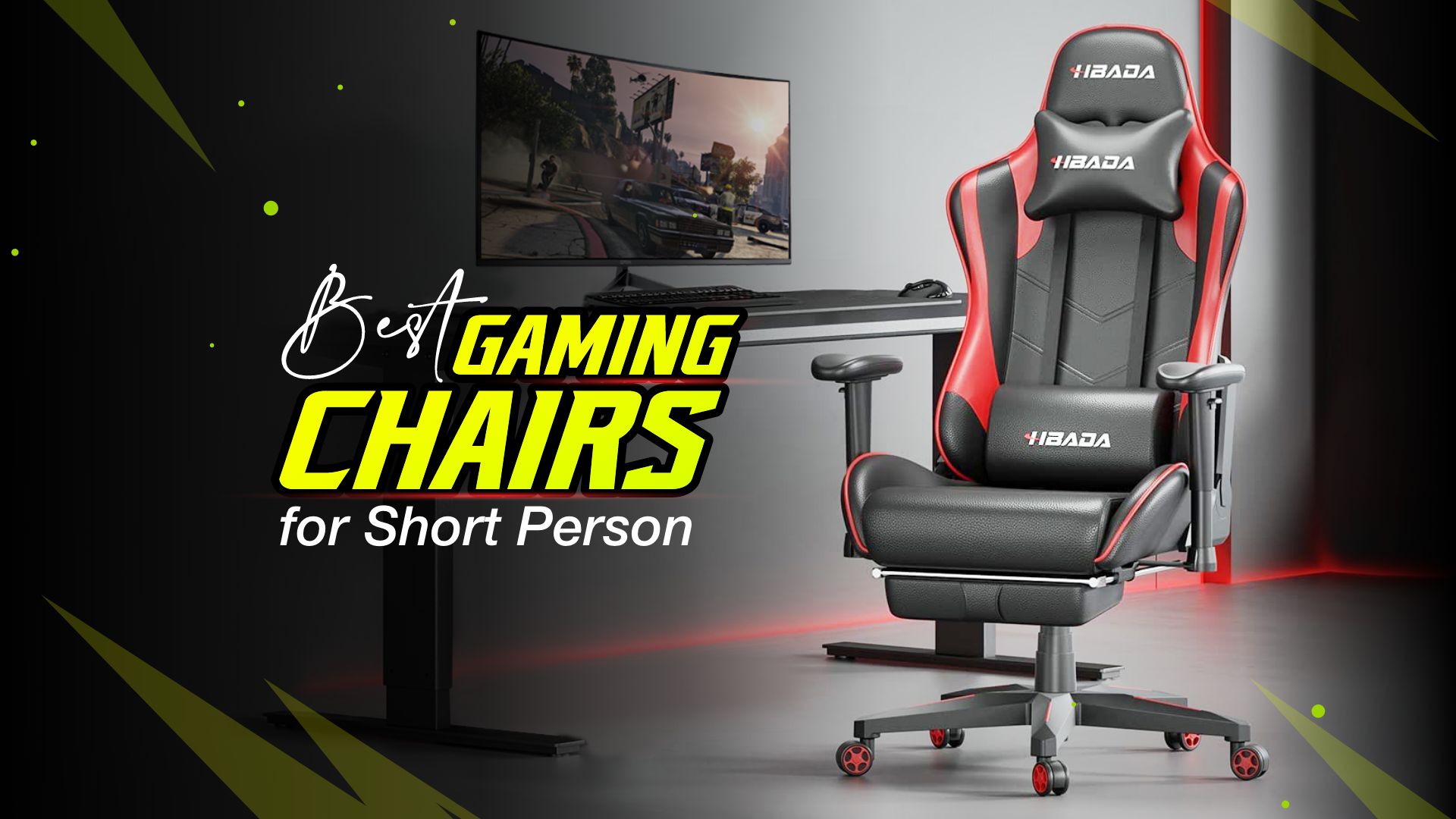 As competitive online gaming has grown significantly over the years, various manufacturers have started making seats that are tailored expressly for those who are shorter. In order to help you discover the ideal chair for your gaming needs, we will examine some of the best gaming chairs for short persons in this post, highlighting their features, benefits, and drawbacks.
Check out how to pick the best gaming chairs for short persons | Buying Guide
Finding the best gaming chairs for short persons might be difficult, but with a few factors to take into account, you can discover the one that suits your needs. The following are some things to consider while choosing the best gaming chair for shorter persons.
Chair height
The seat height is one of the most significant things to take into account when buying the best gaming chairs for short persons. To change the seat to a suitable height, look for chairs with adjustable height choices. The chair height should be adjustable to ensure that the short person's feet can comfortably touch the ground while sitting. Look for chairs with a minimum seat height of 16-18 inches.
Height and angle of the backrest
A gaming chair's backrest should also be taken into account. Make sure the chair's backrest suits your height and body type. To set the backrest angle to a comfortable level, look for chairs with adjustable backrest angles. Look for seats with additional lumbar support or cushions if you suffer from back pain or discomfort.
Seat width and depth
Inconvenience in the hips and legs might result from a chair with an excessively wide or excessively deep seat. When choosing the best gaming chairs for short persons, pick those that have a seat depth and breadth that are appropriate for your body type.
Armrests support
For the arms and shoulders to be supported during extended gaming sessions, armrests are crucial. Look for chairs with movable armrests that can be adjusted to accommodate your body comfortably in up, down, forward, backward, left, and right directions.
Materials
The comfort and durability of the chair might be impacted by its material. Keep an eye out for chairs made of durable materials that can sustain use when going for the best gaming chairs for short persons. While they might be pricey, leather and imitation leather are common materials for gaming seats. Chairs made of fabric are less expensive.
Ergonomics
Search for those gaming chairs for short persons which have been ergonomically developed. During extended gaming sessions, an ergonomic chair can aid with injury prevention and posture improvement.