Category:
11 Best Reclining Gaming Chairs in 2023
We independently research, test, review, and recommend the best products. As an Amazon Associate we earn from qualifying purchases.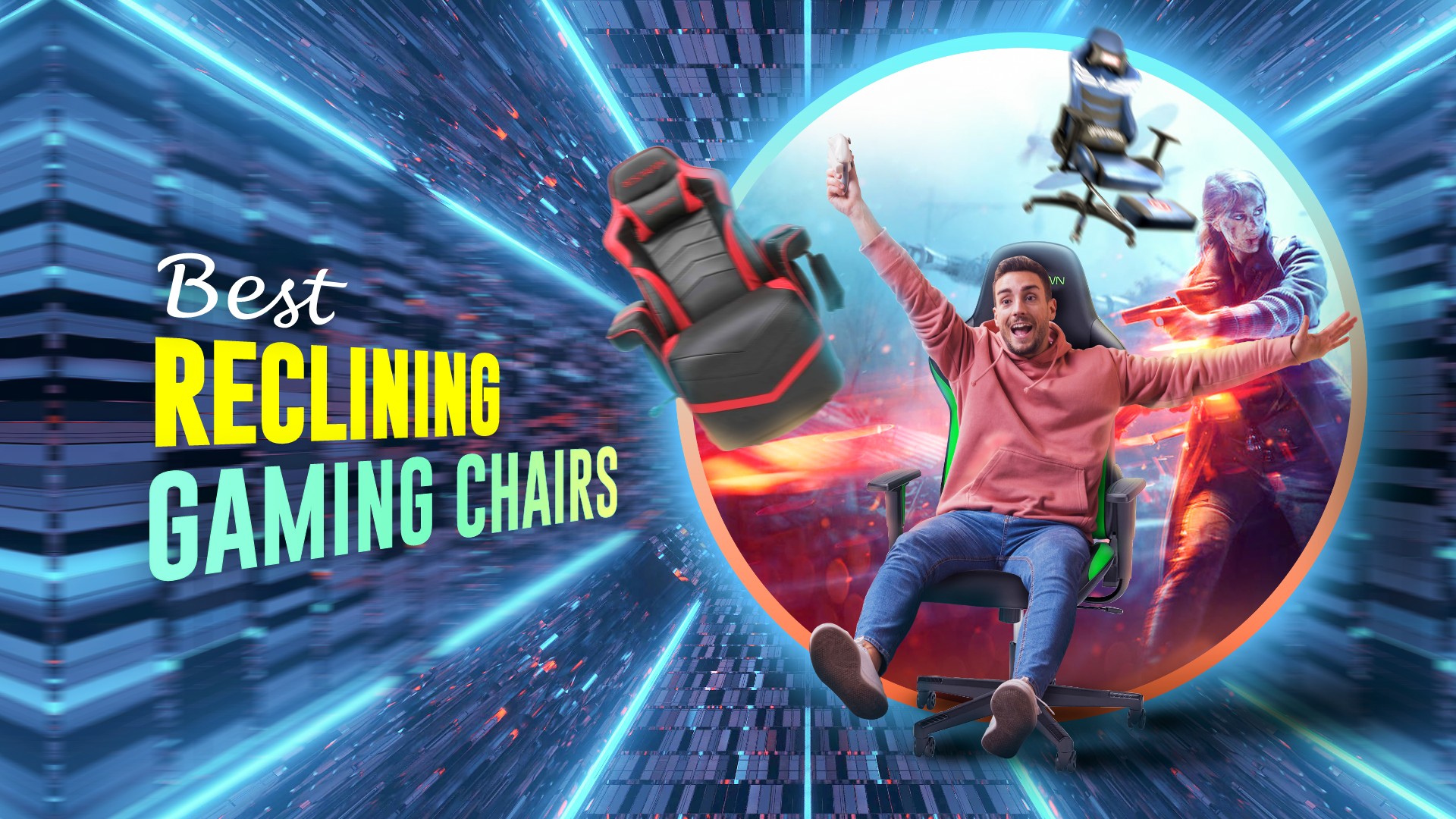 The gaming market is projected to become a whooping 300 billion industry by the end of this year. So, it is evident that the number of gamers is increasing significantly. As gamers have to play for longer hours due to the sheer audience demand, getting the best reclining gaming chair is necessary. It ensures maximum comfort during extended gaming sessions and also becomes more productive.
What to look for in the best reclining gaming chair
When looking for a chair for your recliner gaming setup, there are several things, like comfort, adjustability, etc., that you should consider. These will make sure that you get the right one and start getting started.
Comfort
Comfortability is the first that you should look for in the best reclining gaming chair. It should have enough padding, lumbar support, a headrest pillow, and other things to make things easier for you. In addition, you should check whether the chair is the right size for your body size to support your neck, shoulders, and back.
Also Read: Best Full Desk Mouse Pads for Gaming
Adjustability
The best reclining gaming chair should be adjustable to suit your preferences. It would be best to look for a chair with adjustable armrests, seat height, and backrest angles. Some of the chairs also come with a retractable footrest for relaxing during breaks, which can be helpful.
Price
The next thing you should consider is the price of the gaming recliner chair. Many gaming chairs are available in the market, ranging from budget-friendly to high-end models. So, choose a chair that will offer the comfort you need within your range.
Material
While looking for the best reclining gaming chairs, you must look for gaming chairs that use high-quality materials that complement both durability and comfort. Common materials used in gaming chairs include PU leather, fabric, and mesh. PU leather is more affordable and easier to clean. Mesh chairs offer breathability, which can be advantageous during long gaming sessions.
Build Quality
The last thing you have to ensure is the product's build quality. The gaming chair you're looking for should have a sturdy construction with a reliable frame. A metal frame, especially steel, tends to be more durable and stable than plastic frames. In addition, you have to check for the weight capacity of the chair.