Category:
11 Best Monitors for Eye Strain in 2023
We independently research, test, review, and recommend the best products. As an Amazon Associate we earn from qualifying purchases.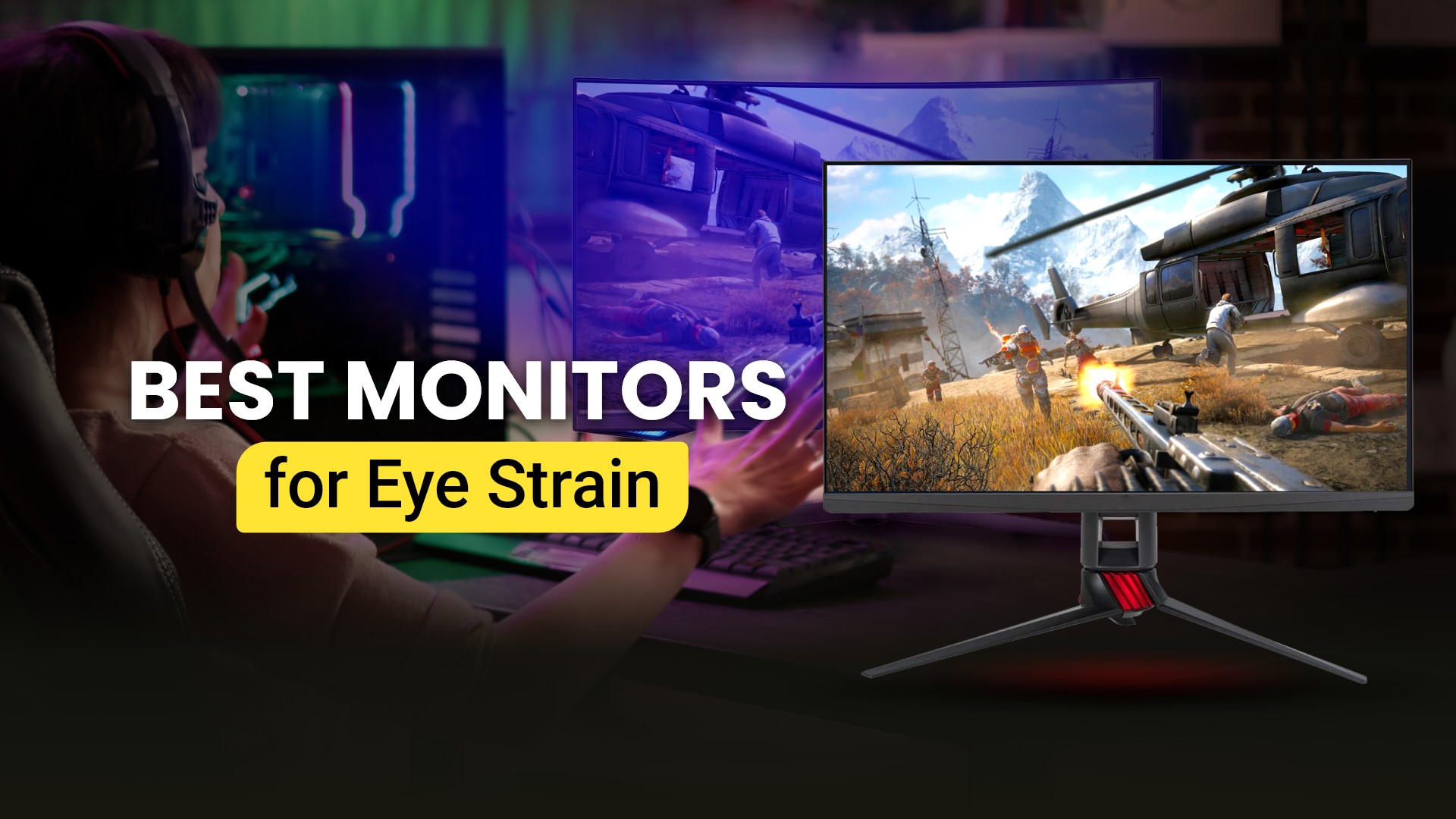 If you work in an office, whether at home or elsewhere, you'll probably spend a lot of time gazing at a screen. As a result, this can cause eye strain let alone exhaustion at the end of the working day. By purchasing the best monitor for eye strain, you can actively lessen the strain placed on your eyes. Today we'll discuss our top choices.
Check out how to pick the best monitor for eye strain| Buying Guide
Since buying the first monitor that comes before isn't always wise, you should consider several factors. Specifically, eye strain technology is crucial here. To add, panel type and display size play important roles in finding a suitable monitor for your eye comfort.
Display size and resolution
WebMD says to lessen digital eye strain; you should make sure the monitor is about 25 inches and be placed an arm's length away from your face. However, we suggest getting a monitor that's between 22-27 inches. To add, the center of the screen should be about 10-15 degrees below eye level.
A high-resolution panel with at least 1080p (if not 4K) coupled with strong RGB color accuracy settings is crucial when sorting out the actual display size and resolution. To add, a 4K monitor will ultimately cause less eye strain as the picture quality is incredibly clear and sharp.
Display and panel type
Digital eye strain can often be a result of panel type. Specifically, curved monitors should be given priority since they don't cause potential eye strain as flat monitors. Secondly, OLED monitors are far superior to LCD monitors. In contrast to compared an IPS (In-Plane Switching) monitor, which often has a wider viewing angle and higher contrast, a Twisted Nematic (TN) display's smaller viewing angle and lower contrast make it difficult for your eyes to process all of the information on the screen.
However, the panel type can have an impact on the viewing angle, which in turn impacts all the other features and is often the major reason for an impact on your eyes.
Eye strain technology
Nowadays, many of the best computer monitors for eye strain utilize Eye Care Technology to assist consumers and prevent Computer Vision Syndrome (CVS). Moreover, computer vision syndrome symptoms include eye strain, red eyes, headaches, burning eyes, and exhaustion. The most popular methods for promoting eye care are detailed below.
Flicker-free technology
Flicker-free monitors will keep your eyes from becoming tired, allowing you to use your PC for extended periods.
Anti-glare
The most recent monitors include anti-glare screens with a rough matte finish to prevent eye strain.
Blue light
To filter out hazardous blue light, the newest low blue light monitors provide several distinct monitor settings to reduce eye strain.
Brightness and contrast
Adjusting the monitor's brightness and contrast can significantly keep digital eye strain at bay.
Ergonomics
Modern displays include ergonomic features allowing height and angle adjustments to reduce eye strain much like portable monitors can. This should be taken advantage of when seeking the best monitor for eye strain to get a perfect position further to prevent digital eye strain in the long run.