Category:
11 Best Monitors with Webcam and Speakers in 2023
We independently research, test, review, and recommend the best products. As an Amazon Associate we earn from qualifying purchases.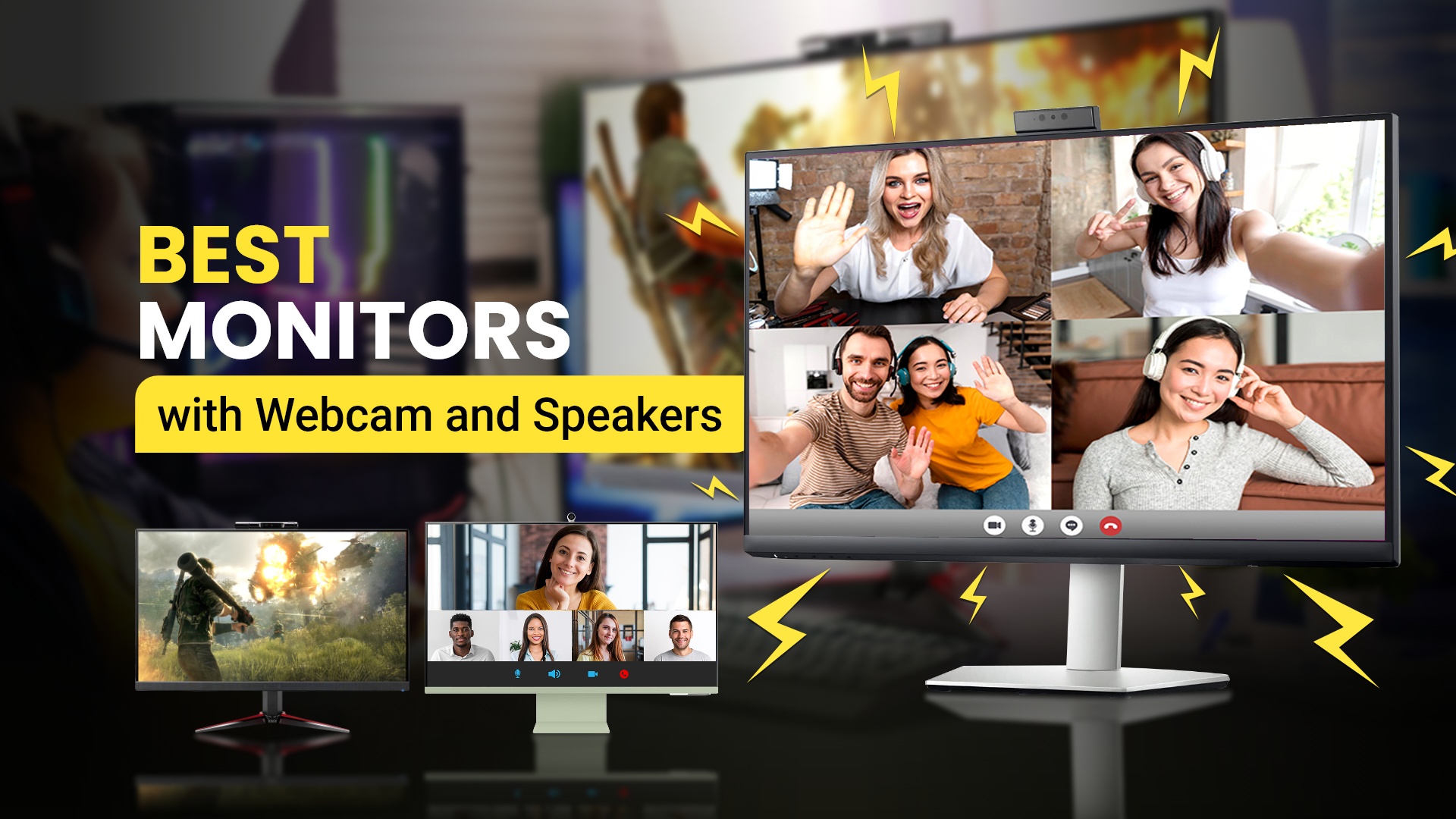 Most desktop monitors don't have a webcam built in. If they do, they aren't very effective for large group meetings and smooth video calls. However, you can quickly mitigate such issues once you acquire the best monitor with webcam and speakers. As a result, these monitors can save you time and trouble, in addition to eliminating clutter on your desks.
Check out how to pick the best monitor with webcam and speakers| Buying Guide
Prior to purchasing the best monitor with integrated webcam and speakers, it is crucial to prioritize the exact reason for which you will use it. The best monitor with webcam and speakers has multi-faceted properties as they can be used for various purposes, so a well-equipped one is key. Read below to learn more about what to look for in the best monitor with webcam and speakers.
Purpose
The convenience and versatility of a monitor with webcam and speakers are unmatched. Some examples are when the monitor can be utilized for online classes, which are becoming ever-popular. Additionally, most professionals usually participate in and lead online meetings, workshops, and seminars, where the best monitor with webcam and speaker can be quite valuable. Lastly, a webcam monitor with speakers is reasonably practical, especially for communicating with your family's senior members.
Camera and microphone quality
Keep an eye on the camera's resolution, which is crucial for a video conferencing monitor with cameras. Therefore, try opting for a full 1080p resolution, although 720p will also typically work. Some monitors include dual noise-canceling mics, while others have one. Dual mics are better for group meetings and broadcasting, while single mics are best for home office and video calls.
Speaker quality
The audio coming from the monitor's speakers is an essential factor. Specifically, the speaker on the monitor should come with at least 2 watts to be of any significance. Additionally, check to see if there is a single speaker or a pair of speakers. If you're using these monitors for online meetings, you should broadcast a high-quality video of yourself. For comparison, a camera with a resolution of at least 2 MP is considered sufficient.
Display size/viewing angle
Since you are looking for the best monitor with webcam and speakers, you will most likely use it for video conferencing and meetings. As a result, you want a resolution on the upper end, so anything above 1280X1024 with a 178 degree viewing angle will be an excellent choice. Furthermore, panel sizes ranging from 23-32 inches are ideal.
Regarding viewing angle, the most desired are monitors with IPS panels (In-Plane Switching). They provide excellent clarity and a wide viewing angle and are very easy on the eyes.