Category:
11 Best Monitors for Software Engineers in 2023
We independently research, test, review, and recommend the best products. As an Amazon Associate we earn from qualifying purchases.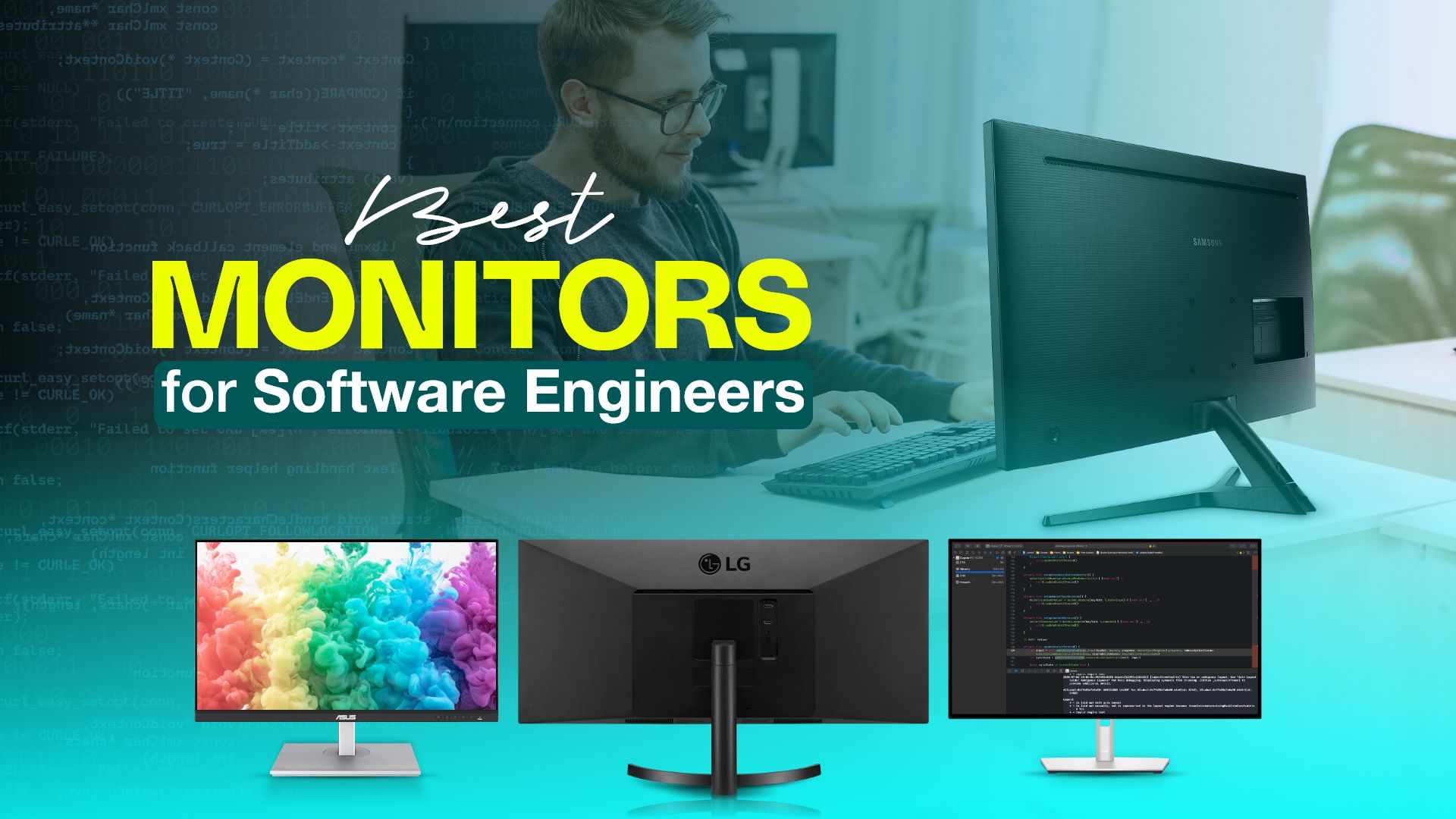 With the rise of software engineering and programming, having the proper monitor setup has become crucial. The best monitors for software engineers optimize workflows and boost productivity when coding, testing, debugging, and managing multiple applications.
We picked the top options ideal for programming based on display size, resolution, refresh rate, ergonomics, connectivity, and eye care. You can pick the ideal code monitor with the aid of this shopping guide.
Things to look for in the best monitor for software engineers
When looking for the best monitors for software engineers, finding the most appropriate characteristics is critical. Below, we'll go over the most important elements to consider while looking for a new software engineering display.
Display Size & Resolution
Look for larger 27-inch or more giant screens, which provide ample on-screen real estate for efficiently working with multiple windows, documents, testing tools, and other applications side-by-side. But also consider your available desk space when deciding on size.
Additionally, aim for a minimum resolution of 1920 x 1080 or higher for sharp image quality and to see intricate details when coding, debugging, and reviewing app interfaces. The high resolution also enables a more usable on-screen workspace.
When deciding on size and resolution, think about how much you want to spend as well. Larger screens over 27 inches with super high 4K resolutions often cost more. Generally, a 24-inch or 27-inch monitor with a 1080p resolution can still be very good for programming, considering you're not into gaming. The larger and sharper the display, the higher the price tag. Make sure to balance your needs with your budget when picking size and resolution.
Refresh Rate
Look for a fast refresh rate of at least 75Hz or higher, ideally 120Hz or 144Hz, to get an incredibly smooth viewing experience without distracting flicker or lag. This significantly reduces eye strain and headaches during long coding days at the monitor. Refresh rates above 60Hz also provide a great advantage if you like gaming between coding tasks.
Ergonomics
Adjustable height, tilt, swivel, and pivot can be customized to fit the user's desk setup and ergonomic needs when setting up a monitor. This can help improve posture and reduce eye strain during long hours of coding. On the other hand, curved screens provide a more immersive viewing experience and can further enhance ergonomics.
Connectivity
Look for monitors with essential ports like HDMI, DisplayPort, and USB. USB-C connectivity allows easy one-cable setup. For multi-monitor coding stations, choose monitors with features like Daisy-Chain to connect displays using a single link. This avoids cable clutter. Using multi-monitor stands further enables an organized, connected workspace.
Eye-care Features
While looking for the best monitors for software engineers, focus on displays with flicker-free panels, built-in blue light filters, and other eye care technology such as minimal dimming. These characteristics help to reduce eye strain, tension, and weariness during long coding and work sessions in front of the screen.