Category:
9 Best Sony Wired Headphones in 2023
We independently research, test, review, and recommend the best products. As an Amazon Associate we earn from qualifying purchases.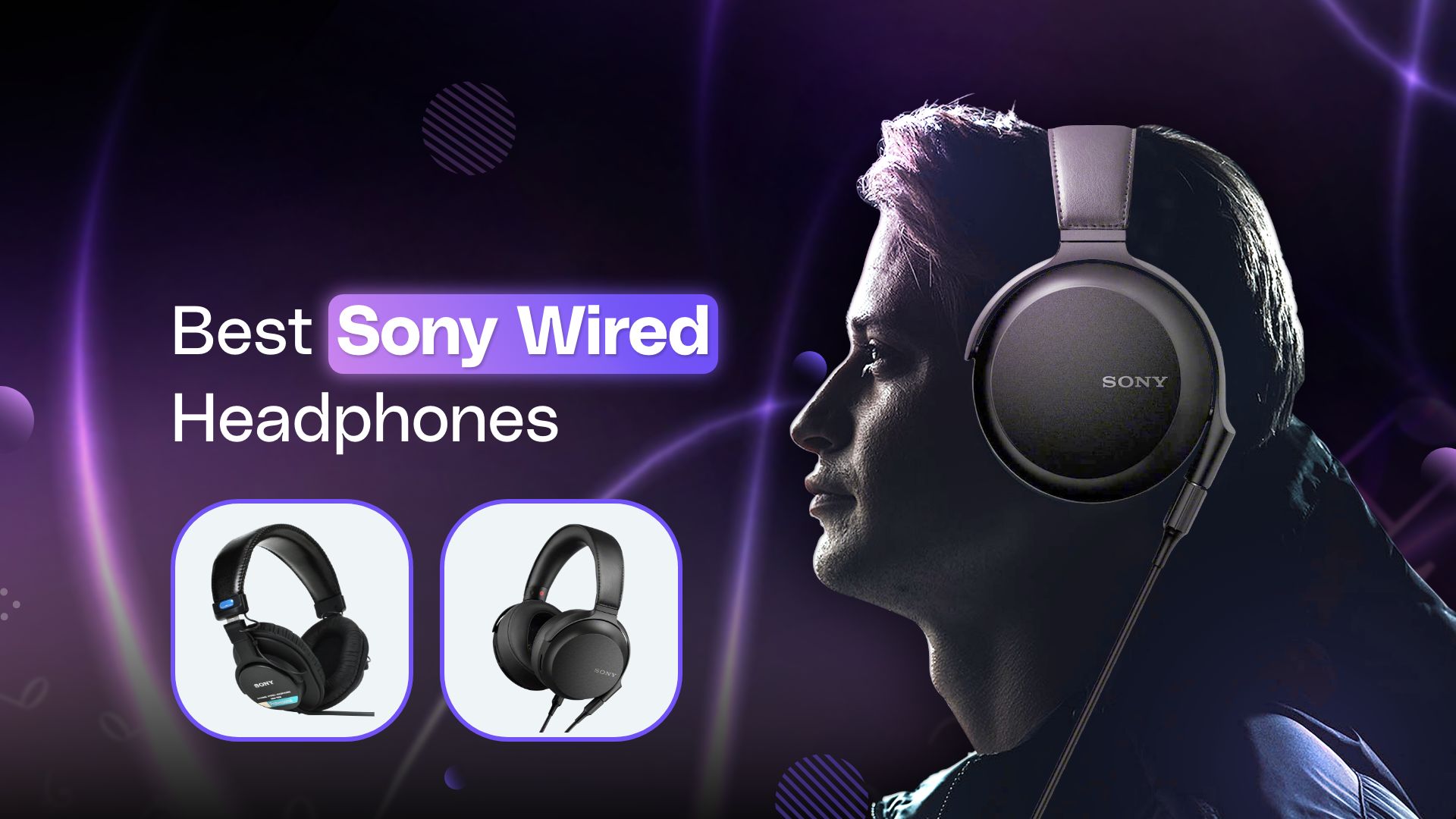 Sony has been in the headset industry since the 1970s, providing their listeners with the ultimate music experience. The best products have always offered dependable sound quality. In addition, they give you options to choose from models that emphasize the bass or are more neutral in tone. On the other hand, the quality of their less expensive headphones varies widely. So, in this review of the best Sony wired headphones, we will try our best to find the standouts.
Buying guide for choosing the best Sony wired headphones in 2023
Getting one of the best Sony wired headphones may seem easy to someone who does not get into details. But with time, users' listening experience has evolved quite a lot. So, before going out to buy a headphone, there are some things that you should keep in mind.
Design
There are mainly two types of wired headphones that Sony produces. One of them is overhead headphones, and the other is in-ear. Carrying overhead headphones can sometimes be a bit tricky. So, depending on your preference, you should choose which one.
Sound Quality
Many things are connected to the sound quality of a headphone, like frequency, driver type, etc. As the accepted frequency of human hearing is 20Hz-20kHz, the best Sony wired headphones should have a frequency close to that. Sound quality will also depend on the drivers that the headphones use.
Comfortability
Some headphones may cause headaches and Ear pain while used for a long time. So, before buying one, you should always check whether the wired headphone is comfortable. A cushioned earpad can give you the desired support to your ear if it's overhead.
Noise Canceling
Noise-canceling means it can physically stop sound from getting to your ear from the outside world. On the other hand, Active Noise Canceling products pick up outside noises and sometimes inward-facing microphones to reduce inner-ear resonances using tiny microphones. So, this feature should also be kept in mind while searching.