Category:
13 Best Touch Screen Monitors in 2023
We independently research, test, review, and recommend the best products. As an Amazon Associate we earn from qualifying purchases.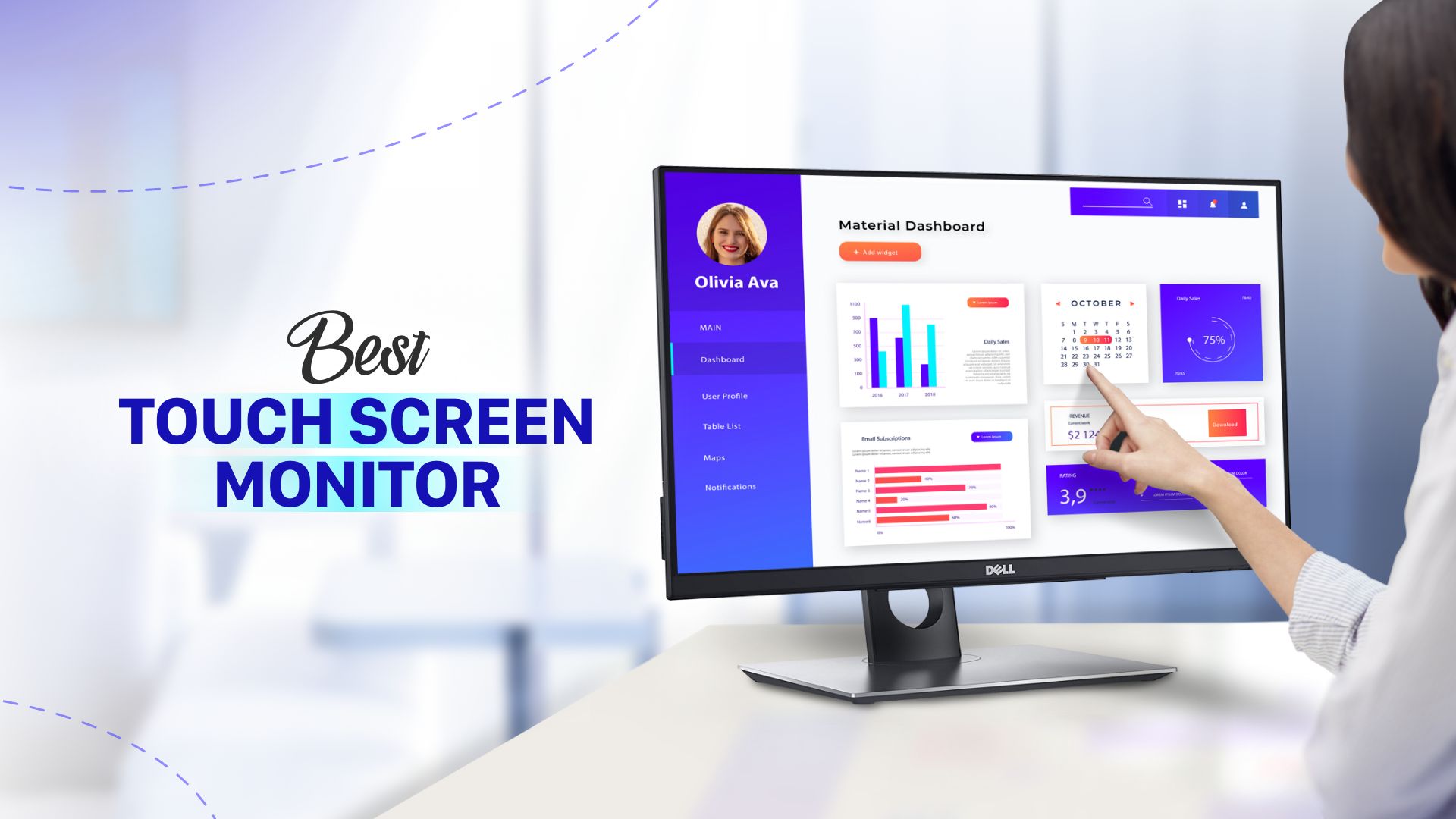 Touchscreen monitors are considered the best working companion for creative workers. But it is also a good one for regular users too. A touchscreen monitor helps to increase productivity, save time, etc. Also, they work best as secondary monitors too. In this blog, we bring out some of the best touchscreen monitors after thoroughly researching them. We hope you will find this one helpful.
Things to know before buying touchscreen monitors
For choosing the best portable touchscreen monitor, a few things should be known to the users. Below we have discussed those specifications that will help you select the best touchscreen monitor.
Display Performance
Display performance ensures good smooth performance to the users at the time of use. Although it is a very necessary feature for monitors but for touch screen monitors, the display should have to be very clear and smooth with good resolution as well because of the frequent use of it. Also, the touch response is also important for a touch screen to monitor users because it helps to increase productivity, save time, and makes a more direct approach than a regular monitor.
Functionality
Besides good display performance, some more features are needed to become the best touchscreen monitor. For example- good control, battery and speaker systems, clarity, sharpness, additional button and etc., because these features altogether help a user to increase productivity and make work life easier. That's why you need to check out these features before choosing the best touchscreen monitor.
Connectivity
Connectivity with other devices is also essential. We might use a touchscreen monitor as a secondary device which is why the availability of multiple connections supporting a touchscreen monitor could have been a great advantage for the users.