Category:
7 Best Underwater Camera Housings in 2023
We independently research, test, review, and recommend the best products. As an Amazon Associate we earn from qualifying purchases.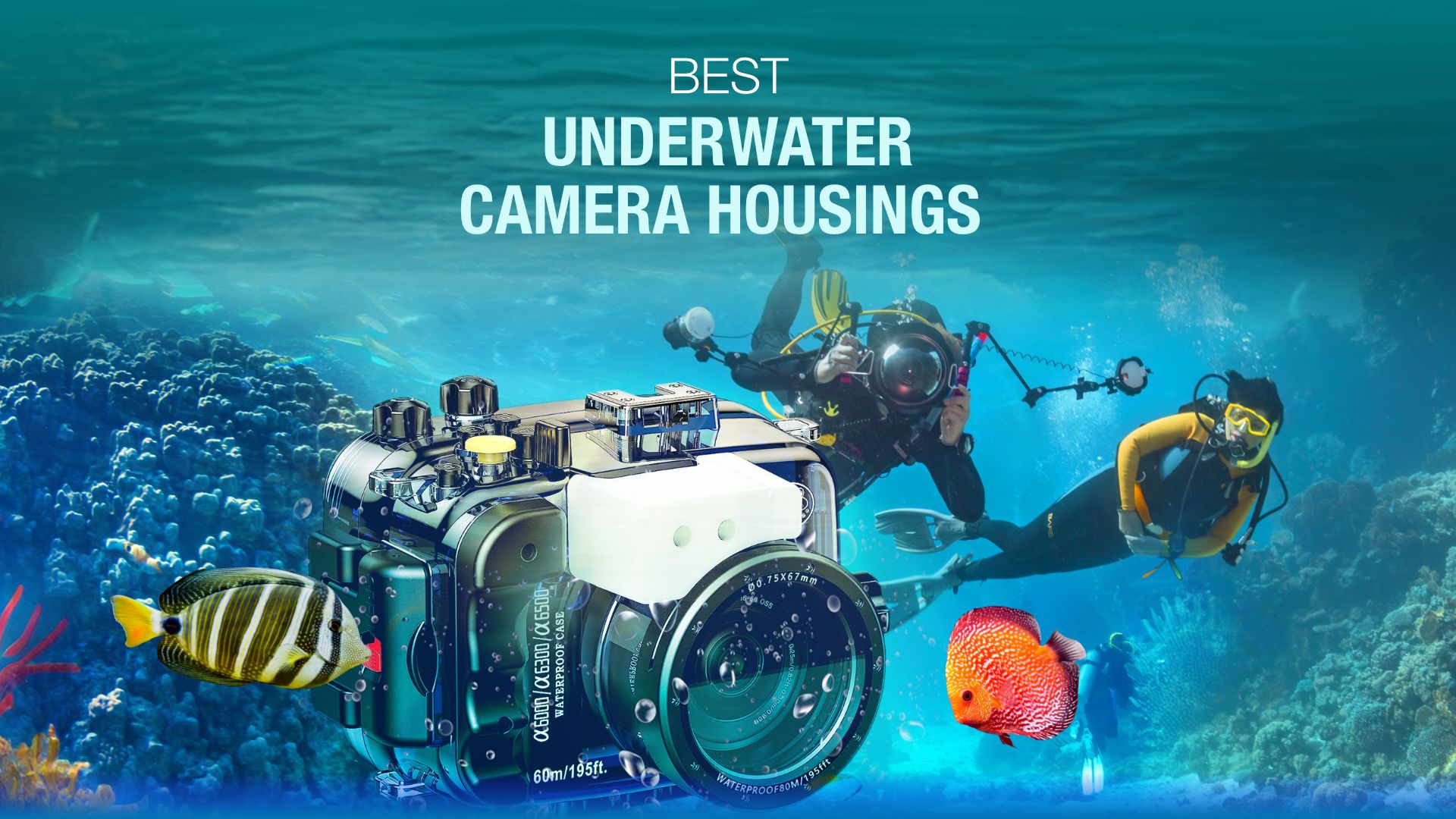 Many photographers and videographers have a goal of exploring the fascinating underwater world. Having the proper equipment is crucial to maximizing the capabilities of your camera underwater, whether you're a devoted scuba diver, snorkeler, or simply like taking beautiful underwater photos. Therefore, we will provide a list of the best underwater camera housing for you to choose from in this article.
Check out how to pick the best underwater camera housing | Buying guide
We've put up a thorough buying guide highlighting the important variables you should consider when purchasing an underwater camera housing to assist you in making an educated choice. As a result, you may pick the best underwater camera housing that matches your needs and enables you to take beautiful pictures and films below the surface.
Compatibility
Make sure the underwater camera casing you select is compatible with the model of camera you have. Before making a purchase, be sure the housing you choose will work with the manufacturer and model of your camera.
Depth Score
Pay close attention to the depth rating of the waterproof casing for your camera. It establishes the deepest point at which the housing may be used underwater without danger. Select a housing whose depth rating is anywhere from 130-200 feet. That way, it corresponds to the depth at which you want to dive or snorkel.
Building and Materials
Choose a housing composed of sturdy, corrosion-resistant materials like polycarbonate or aluminum, which are of excellent quality. The housing ought to offer trustworthy defense against water, pressure, and impacts.
Ergonomics and Controls
Take into account the layout and design of the controls. Pick a housing that makes it easy for you to modify settings underwater easily. Additionally, go for those housings that allow for easy handling throughout lengthy shooting sessions.
Port System
The port system decides whether various lenses are compatible with the housing. Choose a housing that has a flexible and interchangeable port system so you may utilize a variety of lenses without losing quality.
Floatability and Handling
You might wish to consider the housing's buoyancy properties depending on your demands. While some housings generate positive or negative buoyancy, others are made to be neutrally buoyant. Select a housing that provides the appropriate floatability for simple underwater handling.
Best underwater camera housing | Top 7
Before we look at the best underwater camera housing, it's wise to keep in mind that different housings are compatible with different brands such as Sony, Canon, Olympus, Nikon, etc. To add, some underwater camera housing will match up with your cameras but it's best to dip it into some water first to see how it holds up. This is a best practice when dealing with underwater components, as you don't want to damage your expensive cameras.