Category:
11 Best Underwater Cameras for Fishing in 2023
We independently research, test, review, and recommend the best products. As an Amazon Associate we earn from qualifying purchases.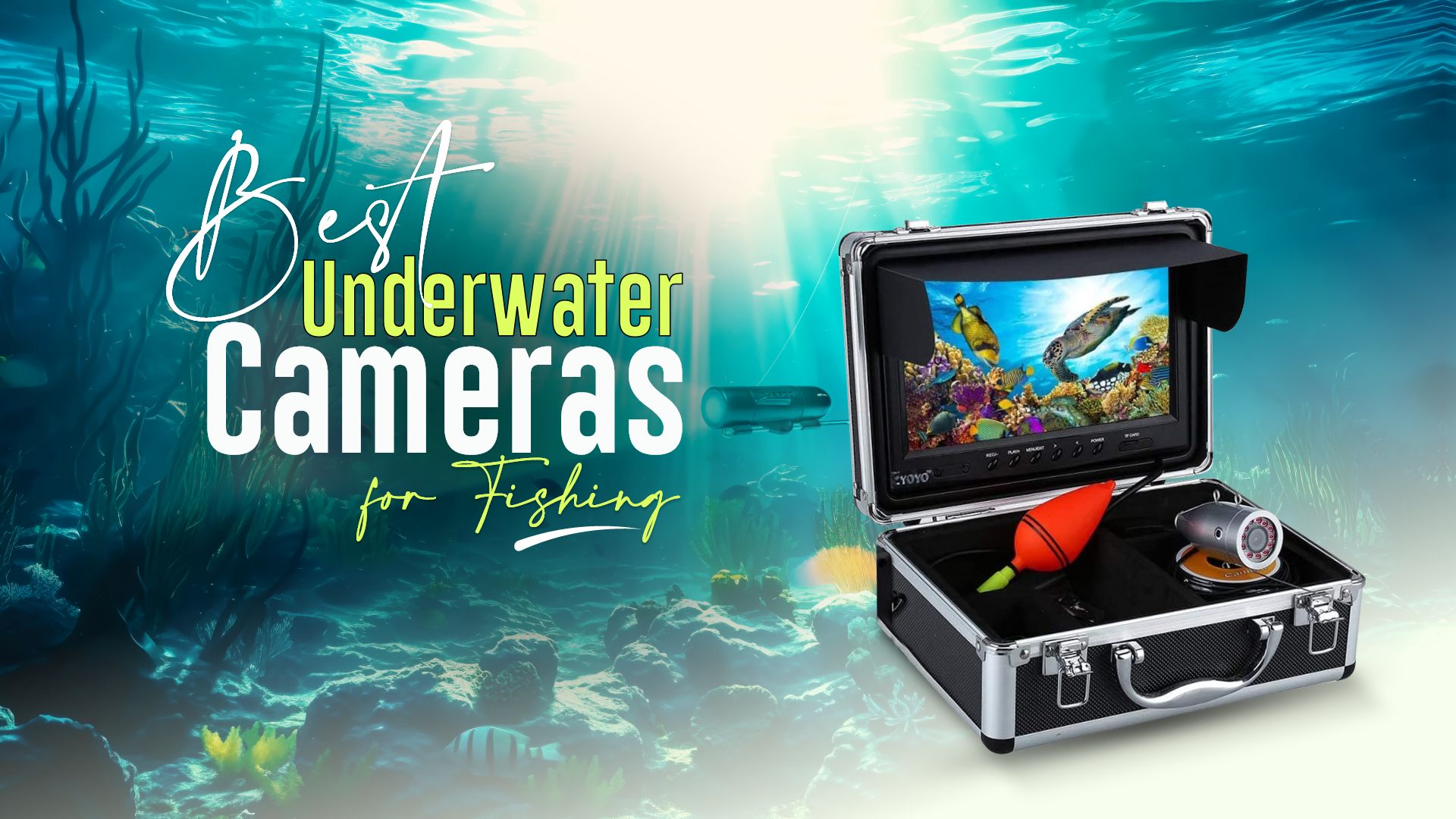 Capturing those exhilarating moments underwater while fishing can definitely give added depth to your overall fishing experience. With the help of the best underwater camera for fishing, you can explore the interesting world of marine life under the surface, examine fish behavior, and even record your successful captures. In this article, we will provide the ones on the market!
Check out how to pick the best underwater cameras for fishing | Buying Guide
No matter if you're a casual angler or a serious fisherman, investing in the best underwater camera for fishing can considerably improve your fishing performance and experience all in one. In this buying guide, we'll look at the most important factors to consider when selecting the best underwater camera for fishing.
Waterproof Rating and depth capability
The most critical aspect of the best fishing camera is its ability to withstand water pressure and remain fully functional underwater. Look for cameras with a high waterproof rating, ideally rated for depths beyond your usual fishing requirements. A camera with a waterproof rating of at least 30 feet should be suitable for most recreational fishing activities. Oftentimes, you will find them to be either IP67 or IP68; both will suffice.
Also read: Best Underwater Cameras for Snorkeling
Image and video quality
The image and video quality of your underwater camera are essential for capturing the vivid colors and details of the underwater world. Look for cameras with high-resolution capabilities, preferably with at least 1080p full HD video recording. Some advanced models even offer 4K video resolution for stunning visual clarity.
Low-Light Performance
Fishing often takes place in low-light conditions, such as early mornings or evenings. Ensure that the camera you choose has good low-light performance, allowing you to capture clear images even in challenging lighting situations. Look for cameras with a wide aperture lens and low-light shooting modes to maximize visibility in dimly lit environments. To add, IR lights will come in handy and is a great add-on for underwater fishing.
Durability and Construction
Fishing can is a hands-on activity, so it's crucial to invest in a camera that can withstand the rigors of the outdoors. Look for cameras with rugged, waterproof housings and durable construction that can handle accidental drops or rough handling. Consequently, consider cameras with shockproof and freeze-proof features if you plan to hunt fish in extreme conditions, especially if you're after the best underwater ice-fishing cameras.
The battery Life
A camera with excellent battery life ensures that you can capture your fishing adventures without worrying about running out of power. Look for cameras with extended battery life, especially if you do plan to spend long hours on the water. Additionally, consider cameras with removable batteries, as they allow you to carry spare batteries and quickly swap them when needed.
Ease of Use
An underwater camera should be user-friendly and easy to operate, even in the middle of your fishing activities. Look for cameras with intuitive menus, accessible controls, and quick-start functionalities. Touchscreen displays can provide a convenient interface, allowing you to navigate settings effortlessly, even with wet or gloved hands.