Category:
10 Best Wireless Surround Sound Systems in 2023
We independently research, test, review, and recommend the best products. As an Amazon Associate we earn from qualifying purchases.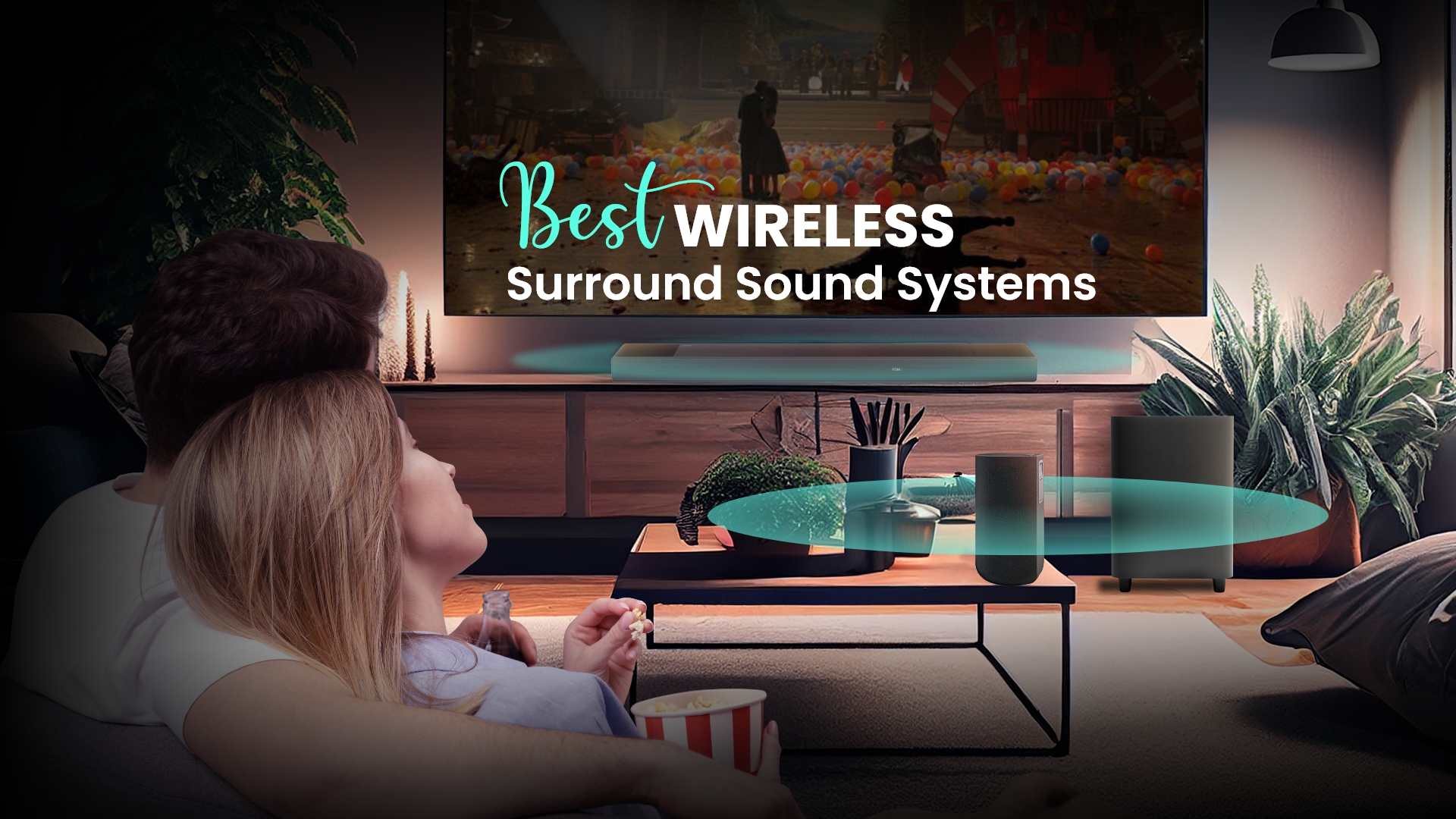 There are many benefits of getting a wireless surround sound system. First, it gives you an immersive, more realistic, engaging audio experience. In addition, you can easily create a theater-like experience using the devices. It also helps by giving directional audio cues when you play games, making a huge difference. Furthermore, you can see a difference when you start listening to music using one of these products. For your convenience, we will try to review all the best options out there.
Things to look for in the best wireless surround sound system
The question may come now: what criteria should one consider when searching for the best wireless speakers for surround sound? Here are some characteristics of a high-quality audio system to keep in mind.
Sound Quality
First and foremost, you should check the sound quality of the wireless surround sound system. The best wireless surround sound system should deliver clear, crisp, and powerful sound. In addition, it should produce a fine balance between all the frequencies, from the low bass to the high treble. Moreover, a clear and detailed audio production allows producers to identify any inconsistencies.
Speaker Configuration & Customizability
Another important factor that should come into the mix is the speaker's configuration and customizability. They allow you to optimize sound reproduction based on your preference. For example, the 5.1 or 7.1 configuration gives you accurate production of surround sound. In addition, the customizable configurations can enable compatibility with other audio devices.
Size and Design
When shopping for the best wireless surround sound system, it's also crucial to think about how much space you have available. You should buy a system that fits the space you need. The size of the subwoofers is another vital thing you should factor in. Some can be wall mounted, and some can be placed on a shelf.
Connectivity
When you search for the best wireless surround sound system, you must keep connectivity in mind as it will give you reliable audio transmission. A wireless surround system with connectivity options lets you connect it to devices like TVs, gaming consoles, media players, etc. In addition, you can expand the setup if it offers seamless wireless transmission.
Budget
While searching for the best wireless surround sound system, keeping your budget in mind is crucial. A more expensive wireless surround system may be worth it because of its superior sound quality and speakers. For instance, a 9.1-channel sound system would normally cost more than a 5.1 system. While a cheaper system may be of lesser quality or have fewer features, it should work in most cases and regular use. But it all depends on your preference.