Category:
10 Best Soundbars without Subwoofer in 2023 | All-in-one Solutions
We independently research, test, review, and recommend the best products. As an Amazon Associate we earn from qualifying purchases.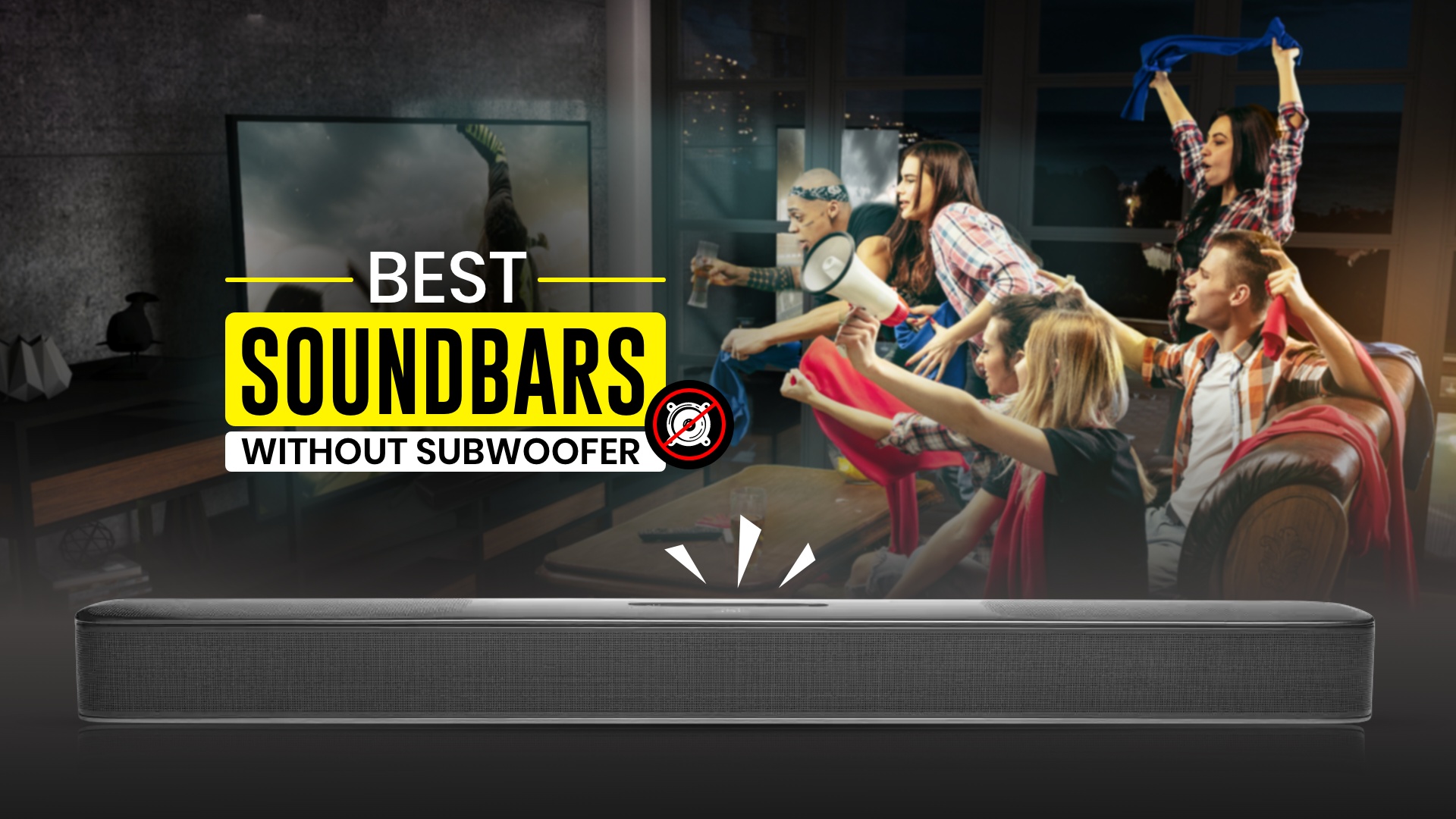 Installing a soundbar in your living room is the quickest way to get a home theater system. But do the best soundbars without subwoofers produce good-quality sound? Good-quality sound depends on several factors, including the type of soundbar, the size of your room, and, ultimately, your personal preferences. To simplify, we have compiled a range of soundbars we have tested to prove that subwoofers are only sometimes mandatory.
Things to consider before buying the best soundbars without a subwoofer
Soundbars without external subwoofers are an excellent choice for those who want enhanced sound output from their television. In addition, they spare you from taking up too much space or dealing with wires. There are some key factors you should look for when purchasing the best soundbars without a subwoofer.
The number and type of drivers
Drivers are speakers that produce sound in a soundbar. The more drivers a soundbar has, the better it can reproduce different frequencies and create a fuller sound. Some soundbars have dedicated tweeters or center channels for more precise dialogue and high notes. Consider looking for a soundbar with at least four drivers, preferably some tweeters or a center channel.
The connectivity options
Connectivity refers to connecting your soundbar to your TV and other devices. Most soundbars have an optical input, a simple way to connect your TV using an optical cable. However, some newer TVs do not have an optical output, so you might need a different option, such as HDMI ARC (Audio Return Channel), which allows you to use one HDMI cable for video and audio. Some soundbars also have Bluetooth or Wi-Fi capabilities, which let you stream music from your phone or other devices wirelessly.
Sound modes and features
Sound modes and features are the settings that allow you to customize your soundbar's performance according to your preferences and content. Some standard sound modes are movies, music, news, sports, etc., which adjust the bass, treble, surround effect, etc. Some features that you might find helpful are dialogue enhancement (which boosts the clarity of voices), night mode (which reduces loud noises), adaptive EQ (which adjusts the sound according to your room acoustics), etc.