Category:
Rode Wireless Go II Review | Single and Dual Channel Wireless Microphone System
We independently research, test, review, and recommend the best products. As an Amazon Associate we earn from qualifying purchases.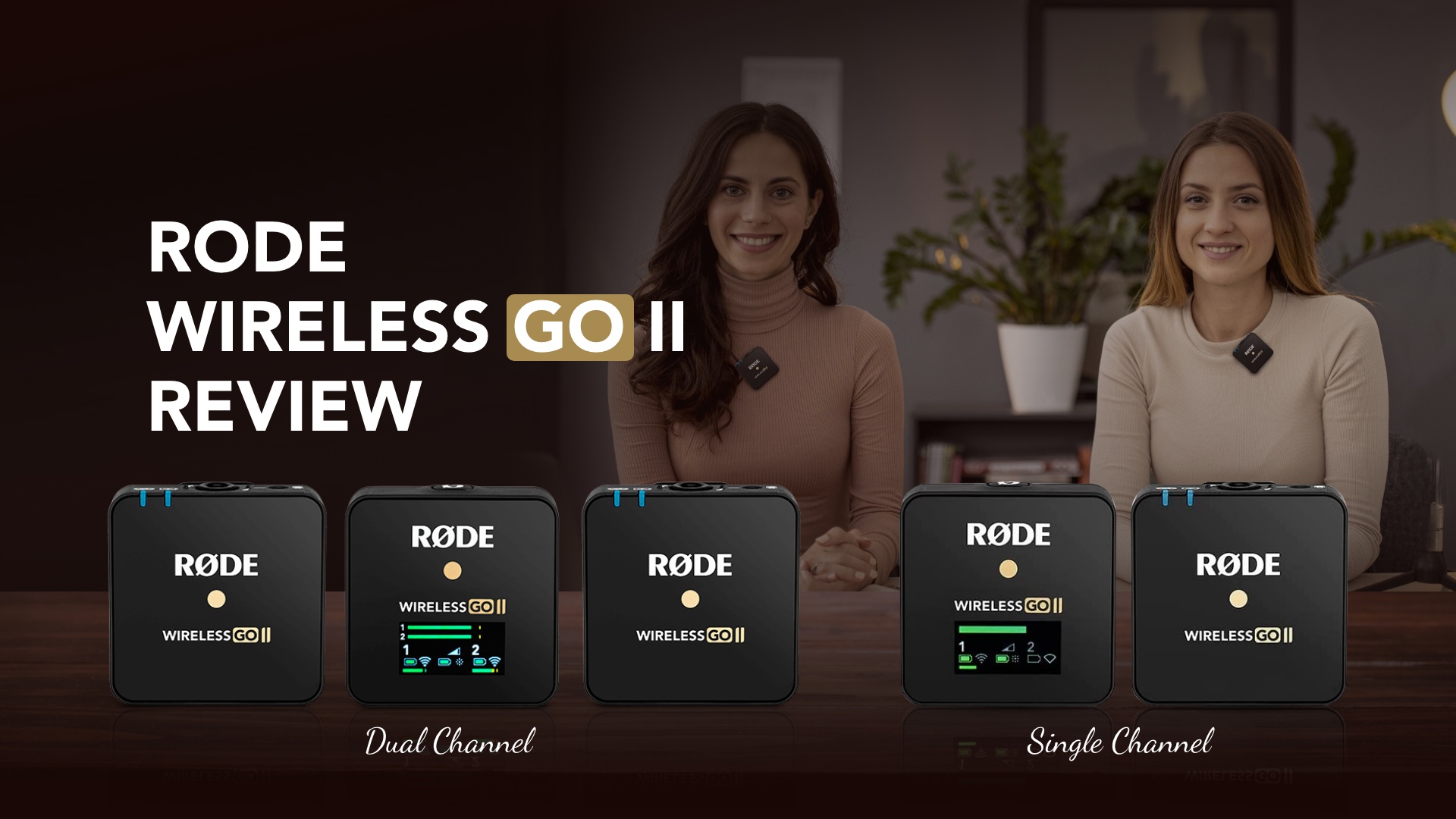 Rode Wireless Go II is a popular multi-channel wireless microphone system. It has two different product lines based on channel configuration. The single channel is for solo performances and vlogging. On the other hand, the double-channel variants are suitable for programs with two or more contributors. Here we will check the Rode Wireless Go II review in-depth, along with their performance and usage.
Product overview of Rode Wireless Go II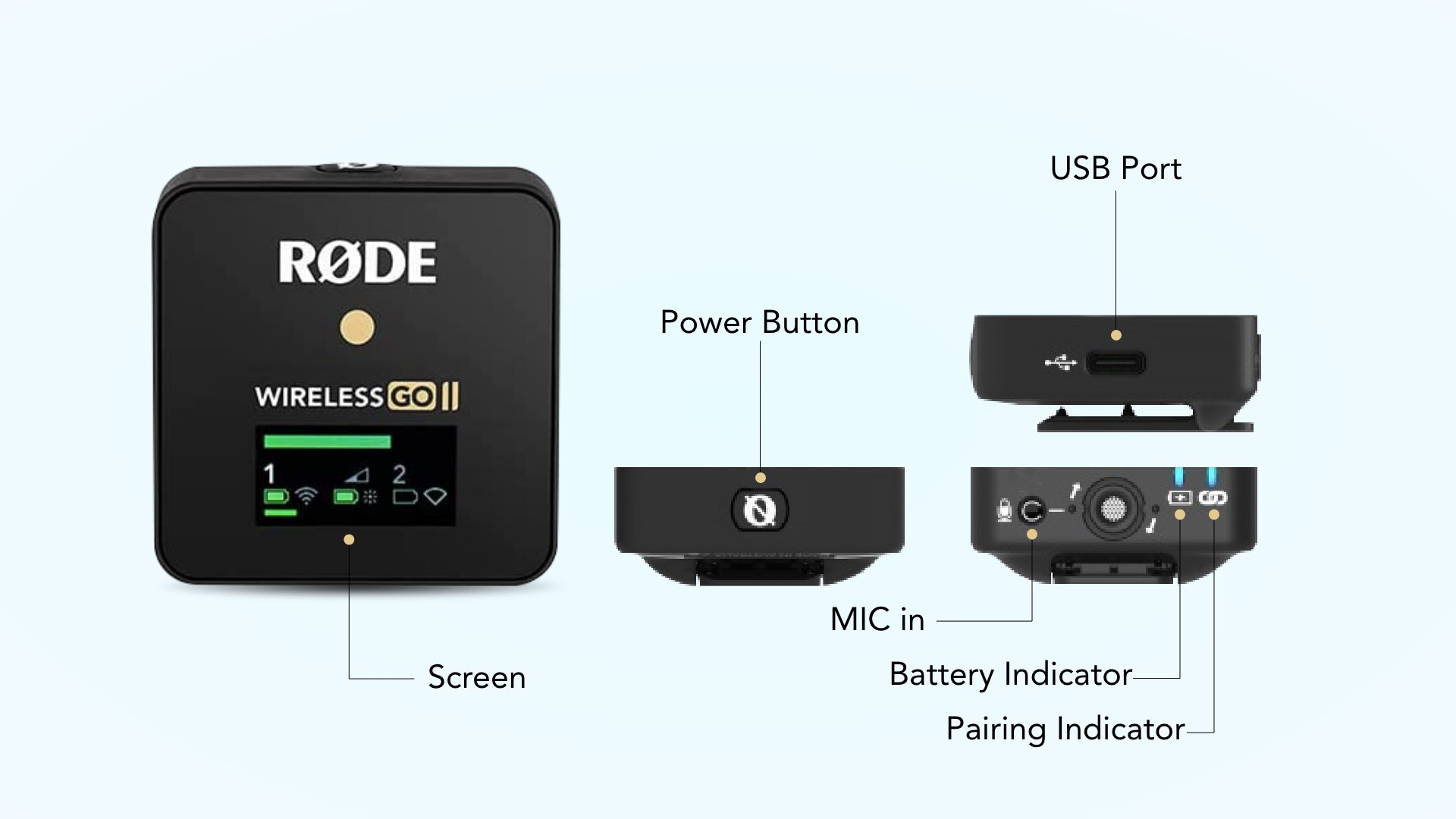 The Rode Wireless GO II is a high-quality, portable, long range wireless microphone system. It comes with two transmitters, a 3.5mm output, and an onboard recorder. However, the single channel unit only has one transmitter and one receiver. Additionally, it has a USB interface for easy file transfer after recording.
Among the two units of the Rode Wireless Go II, only the receiver unit has a display. It provides a helpful overview of the connectivity, signal status, and battery level of both units. Besides, both units come with spring-supported clips for hooking with a dress.
Product specifications
Microphone form factor: Omnidirectional
Frequency response: 50Hz-20kHz
Weight: 30gm (Transmitter), 32gm (Receiver)
Size: 44mm x 45.3mm x 18.3mm (TX), 44mm x 45.5mm x 18.3mm (RX)
Battery life: Up to 7 hours
Transmission distance: Up to 200m
Maximum input level: -20dBV
Acoustic principle: Pre-polarized pressure transducer
Performance analysis of Rode Wireless Go II
The Rode Wireless Go II single-channel variant is modular enough to use with a camera or smartphone. Also, the transmitter and the receiver unit are light and compact enough to use conveniently in most cases. Also, the included USB-C cable is high quality to charge quickly and transfer data easily. With a good quality lightning adapter, you can easily connect the Rode mic to your iPhone.
During our test case, we noticed very little difference in sound quality from its double channel counterpart. Also, the battery life is quite remarkable. Though, users may notice some decrease in battery performance in cold weather. In a gist, this portable single channel microphone is very much appropriate for content creators.
It's ideal for shooting movies, giving speeches on camera or in front of an audience, vlogging, YouTubing, broadcasting live events, and much more. With a range of up to 200 meters and a completely digital transmission chain, the Wireless GO II consistently delivers audio of the finest broadcast quality. Even in extreme situations, the transmission quality remains uncompromised.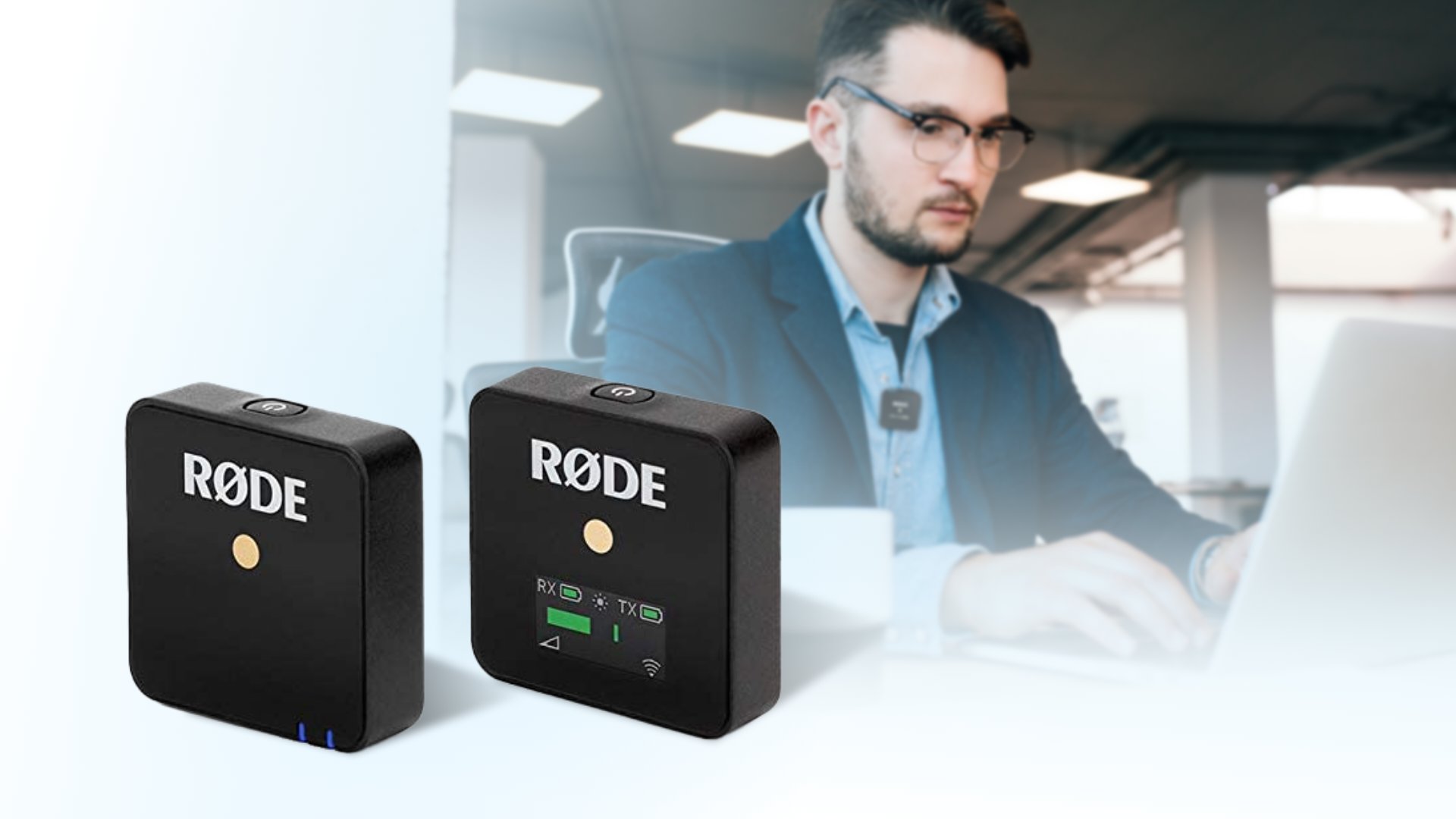 Sound performance
During our Rode Wireless Go II review, both single and dual-channel units performed very well. In the transmitter units, the omnidirectional microphones performed admirably. Between 50 Hz and 20 kHz is where it can show its true magic. Furthermore, the Rode wireless GO II mic can remarkably eliminate background noise.
Moreover, it records your voice with all of its natural details intact. And finally, if you want better results, try using an external microphone (such as a lavalier mic) with the 3.5mm jack instead of the internal mics.
Software and app control
Rode Connect and Rode Central; Rode provides two different apps to use with the mics. Both the dual-channel and single-channel units can be controlled using the apps. The Rode Central is basically a companion app for firmware updates, settings change, battery, and signal health checking.
Whereas, the Rode Connect app provides more practical functionalities. For instance, real-time audio monitoring, channel alteration, customization during podcast or content making, etc. Overall, the functionalities and UI of the apps are quite polished and well-optimized for any user.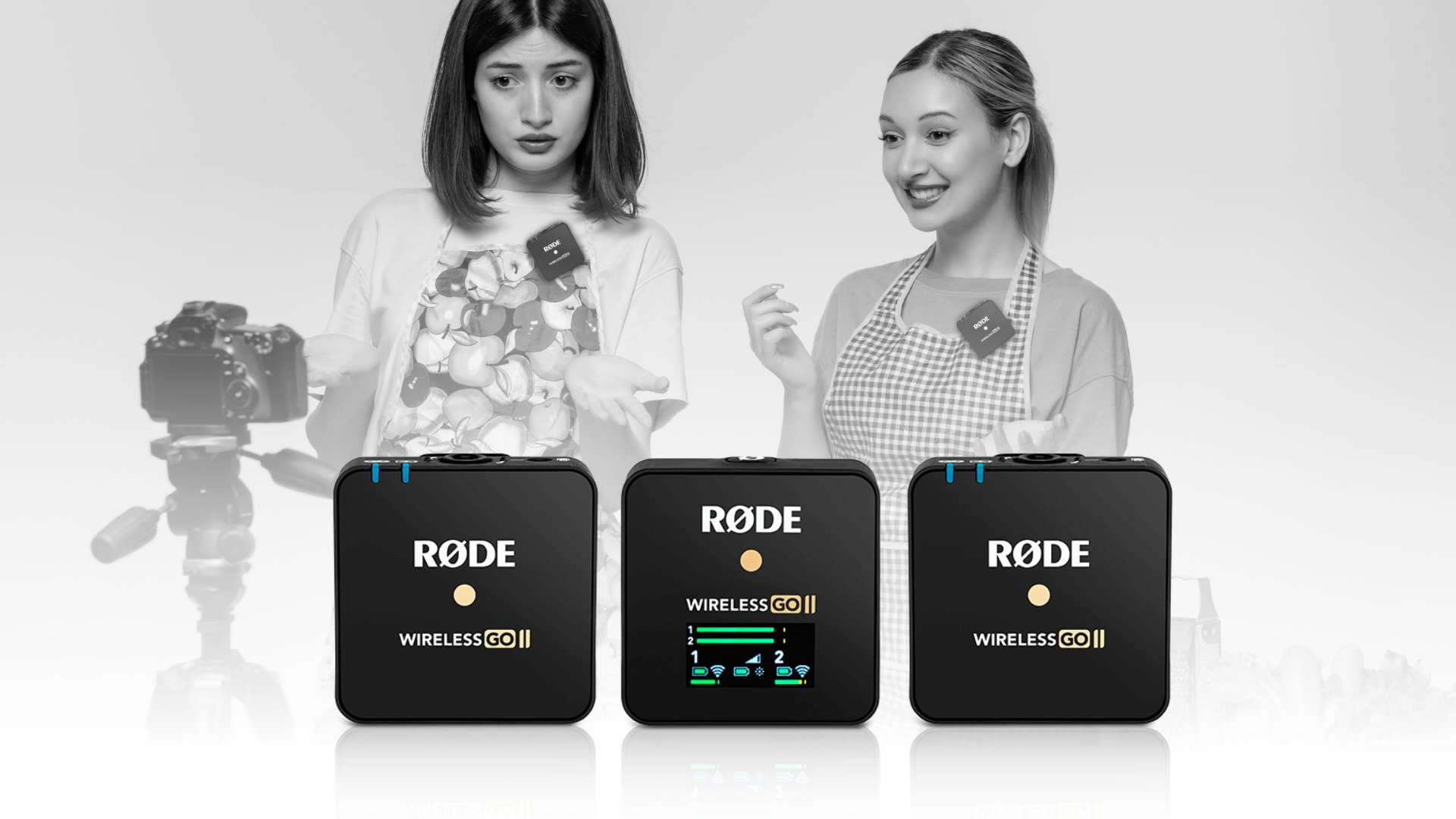 Connectivity
The Rode wireless GO II opens a new door in the wireless flexibility of the audio capture system. In addition to the 3.5mm audio interface, you can use the USB-C digital audio output to play sounds from your device on a computer, tablet, or smartphone.
Battery life
To power your Rode Wireless GO II, there is a 3.7V Li-Po battery included in the package. In terms of power, the battery packs 250mAh. Therefore, it is quite possible to use it for a whole seven hours. The battery life will be less in cold temperatures, especially when used for extended periods.
When we ran our test at temperatures below 18 degrees Celsius, we saw a battery life of around 6.5 hours. As it is an almost universal characteristic for all Li-Po batteries, this con can easily be overlooked.
Pros
Easy to use with camera, iPhone, or any smartphone
Great noise isolation feature
Onboard recording up to 40 hours
Inbuilt battery supports operation for up to 7 hours
Long-range operation up to 200m
128-bit signal encryption system
Very good build quality
4GHz digital audio transmission signal system
Cons
Due to the shape, concealing it can be difficult during a content making
Battery replacement is very difficult
Rode Wireless GO II Single vs. Dual Channel
Both the Rode Wireless GO II single and dual channel unit has their own perfect use cases. The single channel unit is good for solo content creators or vloggers where there is only one participant. On the other hand, dual channel units are perfect for content with multiple participants. For instance, talk shows, live streams or podcasts, etc. So you can easily choose whichever works best for your use case.
| | | |
| --- | --- | --- |
| Rode Wireless Go II | Single Channel | Double Channel |
| Transmitters | 1 | 2 |
| Receivers | 1 | 1 |
| Users | 1 | 2 |
| Best for | Solo performances like vlogging or content making | Interviews, duets, filming with multiple participants |
|   | View on Amazon | View on Amazon |
Verdict
The Rode Wireless GO II significantly improved over the original version in terms of use and adaptability. It symbolizes Rode's commitment to developing new, user-friendly features and adapting existing ones. Therefore, both the single and dual-channel unit has their fair share of use cases.
If you find our review helpful, try checking our other findings on some of the best noise-canceling microphones or some of the best Bluetooth microphone for iPhone.