Category:
13 Best Bluetooth and Wireless Microphones for iPhone in 2023
We independently research, test, review, and recommend the best products. As an Amazon Associate we earn from qualifying purchases.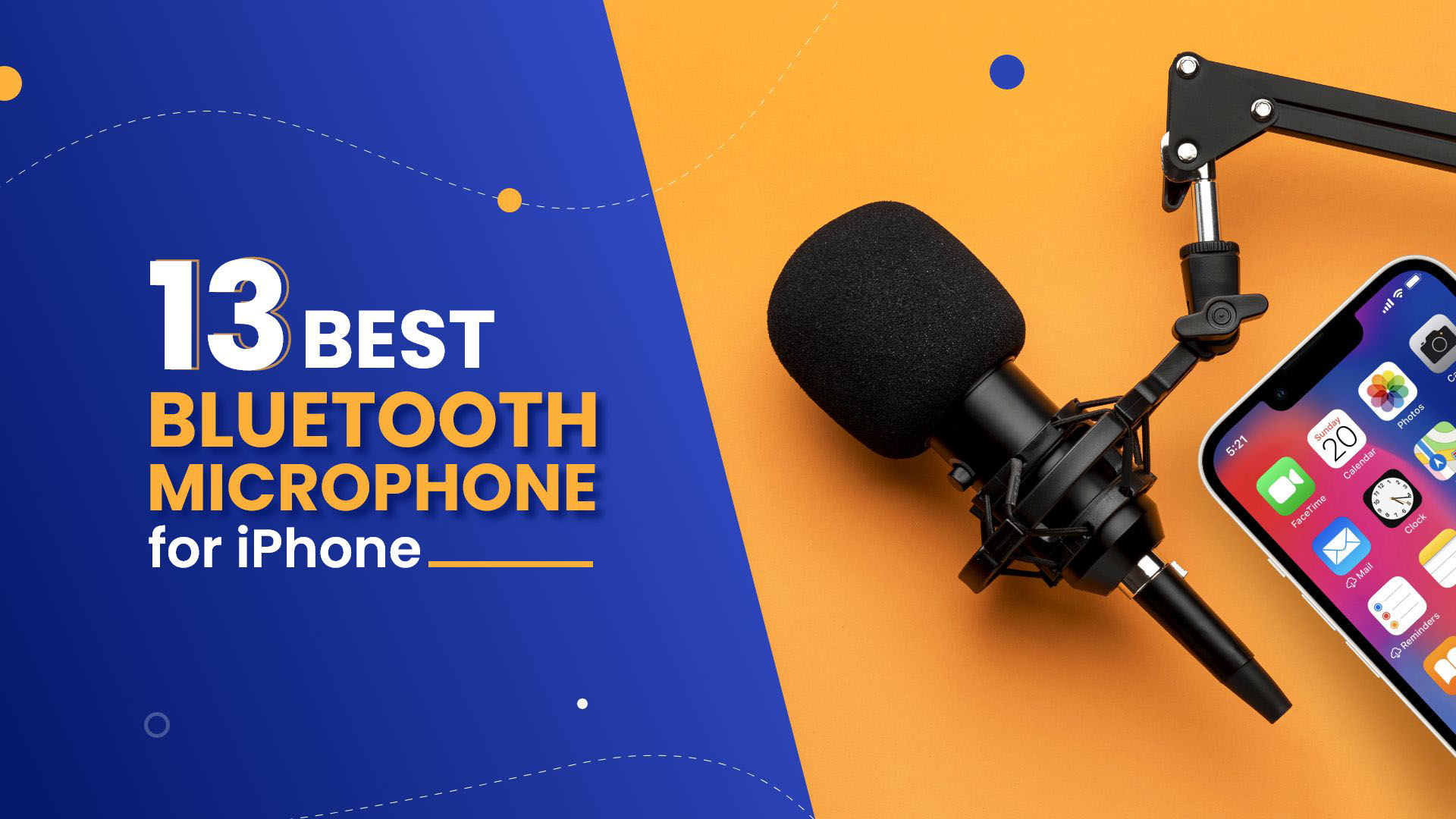 Although the iPhone audio is rather good out of the box, if you plan on recording YouTube videos, interviews, or the ever-popular podcasts regularly, you'll want to invest in an external iPhone microphone. Today we will reveal the best Bluetooth microphone for iPhone in 2023.
The buying guide for the best Bluetooth microphone for iPhone
When looking for the best Bluetooth microphone for iPhone, you'll be overwhelmed with the options that you'd find. There are just so many Bluetooth microphones out there and under many brands. It is truly a monumental task to find a microphone that suits your needs.
Before you buy your Bluetooth microphone for your iPhone, you need to look out for few factors such as its sound quality, operational range, battery life, etc.
Sound Quality
The sound quality of the Bluetooth microphone is arguably the most important factor to look for. Having great audio is a must for a microphone, as it is the main feature that any buyer would expect. However, the overall sound quality that you expect from your Bluetooth microphone depends on the buyer's needs.
Operational Range
Another important aspect you should keep in mind before buying your Bluetooth microphone is its operational range. A Bluetooth microphone works best when it doesn't have any obstacles between itself and your iPhone. And the usual Bluetooth transmission distance is between 10-20m.
Battery Life
The battery life of the microphone is also an important factor to look out for. As Bluetooth is a wireless connectivity technology, and a Bluetooth microphone uses a battery as a power source. So, it is imperative that you get a microphone that has decent battery life.