Category:
11 Best Noise Canceling Microphones for iPhone
We independently research, test, review, and recommend the best products. As an Amazon Associate we earn from qualifying purchases.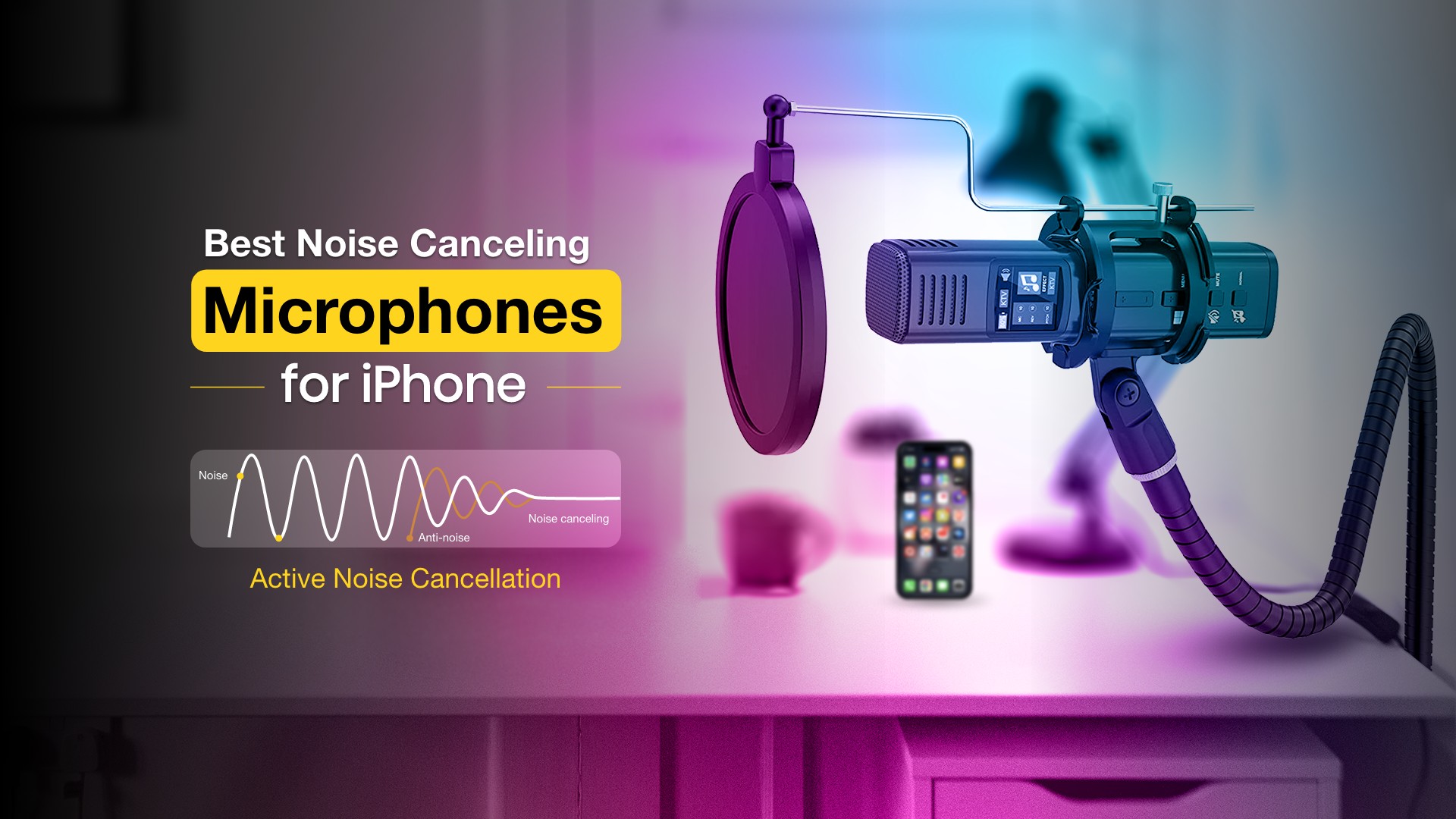 The noise-canceling microphone is another advancement in technology that is useful for work and straightforward communication. Today, we will mention the best noise canceling microphone you can find.
For YouTubers and presenters, using noise canceling microphone headphones has become necessary. Most folks are looking for the best noise canceling microphone headset to block ambient sound and focus on themselves.
How to choose the best noise canceling microphone
Many folks are searching for some good noise canceling microphones for our iPhone devices. The thing is, the market is over-saturated with way too many options. Below, you will get some insights to filter out your choices to get the best noise canceling microphone for iPhone.
What to check for when choosing a noise canceling microphone for iPhone
Purpose: You must determine whether you want a noise canceling mic for professional or personal use. Some look for noise canceling microphones for podcasts, while others may use them for live streaming.
Portability: Not every iPhone noise canceling mic comes in the same size or shape. Some are smaller and portable, some bigger and robust. The latter often being reserved for studios.
Hands-free functionality: Again, depending on the reason for buying a noise-canceling microphone, not all support Bluetooth. Several solutions require a USB connection to work, so it's best to check compatibility.