Category:
11 Best Bluetooth Transmitters for TV in 2023
We independently research, test, review, and recommend the best products. As an Amazon Associate we earn from qualifying purchases.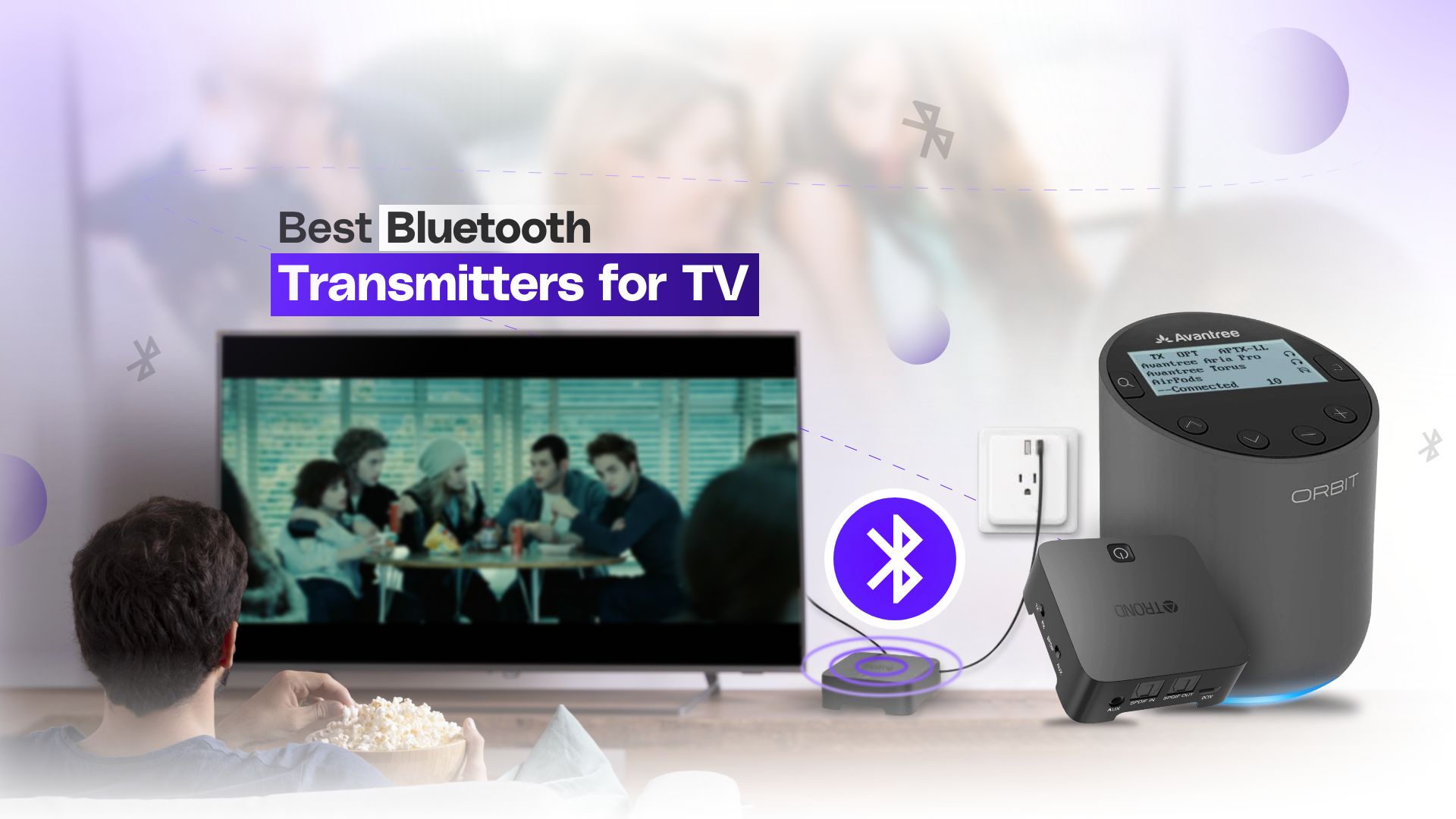 Even though most TVs come with built-in Bluetooth nowadays, they lack a lot of features when compared to what is available on the market. The best Bluetooth Transmitter for TV will let you connect multiple wireless devices and have a bigger connection range. If you want to watch your favorite TV shows without disturbing your family members, Bluetooth audio transmitters for TV will be your next best friend.
The best Bluetooth transmitter for TV | Buying guide
If you have never bought or dealt with Bluetooth TV transmitters before, there are a few features that you need to check. However, remember that the best Bluetooth transmitter for TV will be the one that meets your goals within your specific budget. For example, you can use an affordable Bluetooth transmitter to connect two Bluetooth headphones simultaneously to a TV.
Here are the features to look for when buying a wireless TV transmitter.
Audio codec
First and foremost, the Bluetooth audio codec technology used will determine the quality of the audio you receive from the TV Bluetooth transmitter. To clarify, the audio codec is the technology used to encode and decode audio files. If the product has aptX (LL or HD) mentioned, then you can go for it.
Bluetooth
The version, stability, and range all determine how effective the Bluetooth transmitter is at doing its job. However, the price of the device is directly related to Bluetooth quality. That means the better the Bluetooth version or range, the more it will cost.
Connectivity
You also need to check the Bluetooth transmitter for the TV audio output. The best Bluetooth transmitter for TV will have your preferred connectivity technology. While some transmitters connect with either USB or AUX, there are some transmitters that have both and more.
Battery life
Last but not least, Bluetooth transmitters are standalone devices that can be used with other appliances besides TV, like speakers, desktops, etc. As a result, the best Bluetooth transmitters for TV come with a battery that can run the devices for a long time.