Category:
11 Best Cameras for Concert Photography in 2023
We independently research, test, review, and recommend the best products. As an Amazon Associate we earn from qualifying purchases.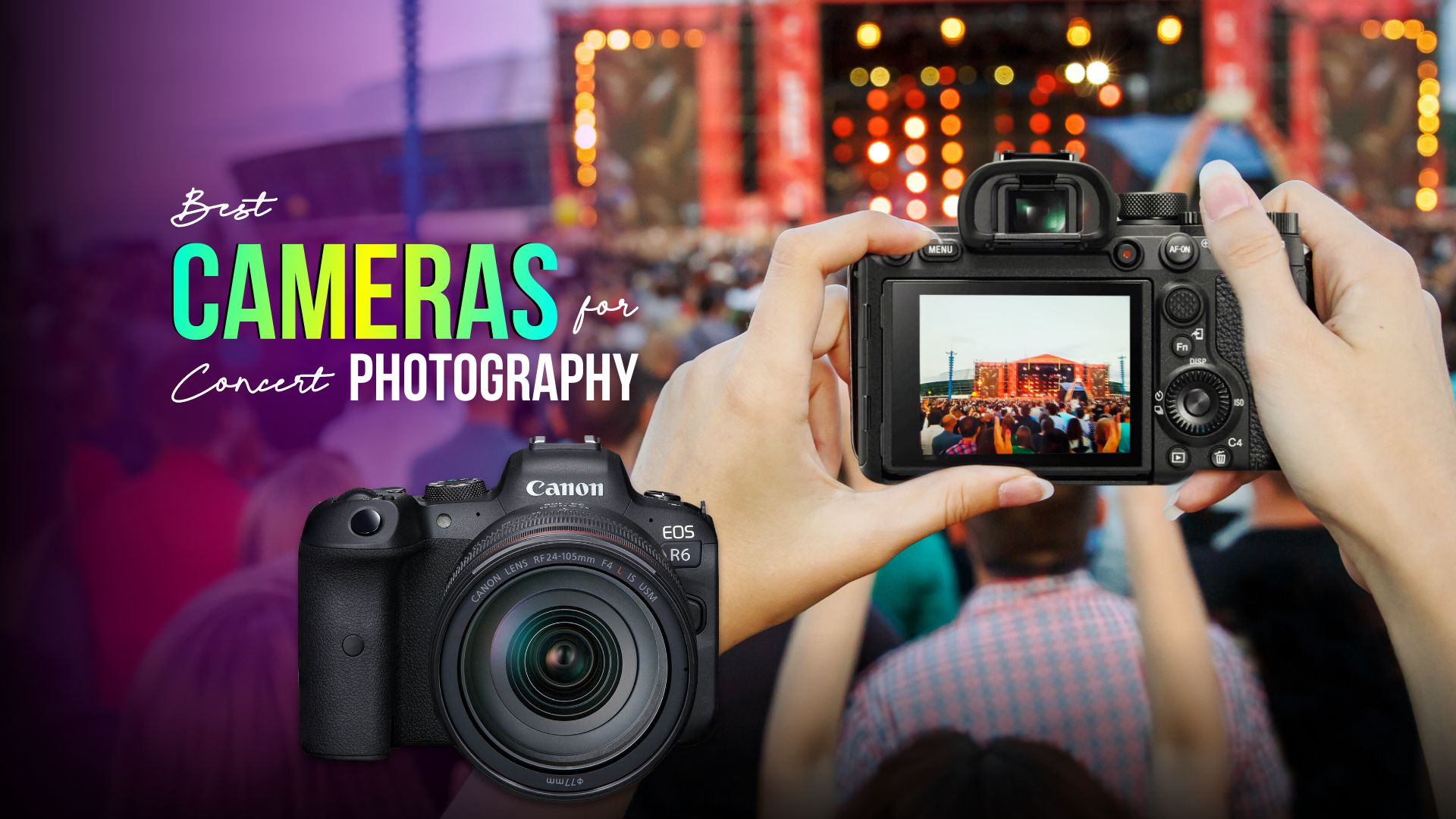 Concerts are some of the liveliest places, up there with carnival parades and the back alley of a nightclub. What with the crowd cheering on as their favorite band plays their greatest hits live on stage? You might be amongst the hectic crowd trying to take a pic of your favorite moment. But you'll need the best camera for concert photography to get past all the chaos.
For this list, we're going to look over what makes a camera the best pick to bring to a concert. With these guidelines in mind, we'll then go over the cameras we believe will be the top picks for you.
What does the best camera need for concert photography
So, what should the best camera for concert photography come with so it can take the best pictures? So, we need to take into account the environment you'll be photographing in, a concert hall in this case. Given our personal experiences and grievances attending concerts, we believe we've pinpointed the five factors to help find our top pics.
Image Stabilization
One of the biggest hurdles in concert photography is the constant movement from the crowds and the performers on stage. All of this movement can lead to blurring that can get in the way of what you are photographing. After all, blurring is one of the worst ways that ruin your photo. This is where image stabilization comes in.
Image stabilization is a technique that specializes in removing blur effects from photos. Blurring can come from many sources; your hand shaking, for example, can be one of them. Any movement, fast, jittery, or otherwise can be negated with image stabilization, giving us a sharp image in its place. So naturally, we're looking for a camera with a good image stabilization technique.
Low light Performance
Many concerts take place in dark or low-light environments, mainly to enjoy the laser light show better. Now, what if you're thinking, "Wow, taking pictures of a concert in a dark room sounds too tedious. I'll just take it in a brightly-lit room." Name one concert you've gone to that was in a brightly-lit room and was fun. Yeah, we thought so.
With low-light performance, your camera can take pictures in low-light conditions, all while maintaining an acceptable image quality. With this, instead of an ugly, white blob of heaven, you can actually see the bands playing in the picture. White balance also helps here, but a camera that can take pictures in low light conditions helps just as much.
Fast Autofocus
When taking pictures on a non-digital camera, one of the pet peeves often brought up is the constant need to change the focus. But adjusting the focus is important, as it makes the subject of the picture stand out better. Autofocus helps us get around the finagling and focus primarily on the subject we want to focus on. Naturally, this feature is commonly found in digital cameras.
On top of a good performance in low-light conditions and white balancing, the best camera needs a good and responsive autofocus. There are a lot of autofocus out there, but not all of them are well-made, or programmed for that matter. So, we're going to be extra careful and try our best to find the camera with the best autofocus.
Compatible Lens
From fisheye to the wide-angled, there are different lenses for different situations. In concerts, you may want to focus on the band playing, but maybe you'll also want to add the crowd there. If you want, you might want to go the extra mile and add the sky to the scenery as well. To sate these curiosities, you'll need a camera that is compatible with an equally wide variety of lenses.
Battery Life
Let's not beat around the bush and say this; you're going to be at the concert for a long time. Whether it's taking multiple shots, finding the best one, or enjoying the concert, you'll need a camera with a long battery life. But it's not just about longevity. With the number of things your camera will be doing, you'll need one that can last long while these features are active.