Category:
11 Best Cameras for Wedding Videography
We independently research, test, review, and recommend the best products. As an Amazon Associate we earn from qualifying purchases.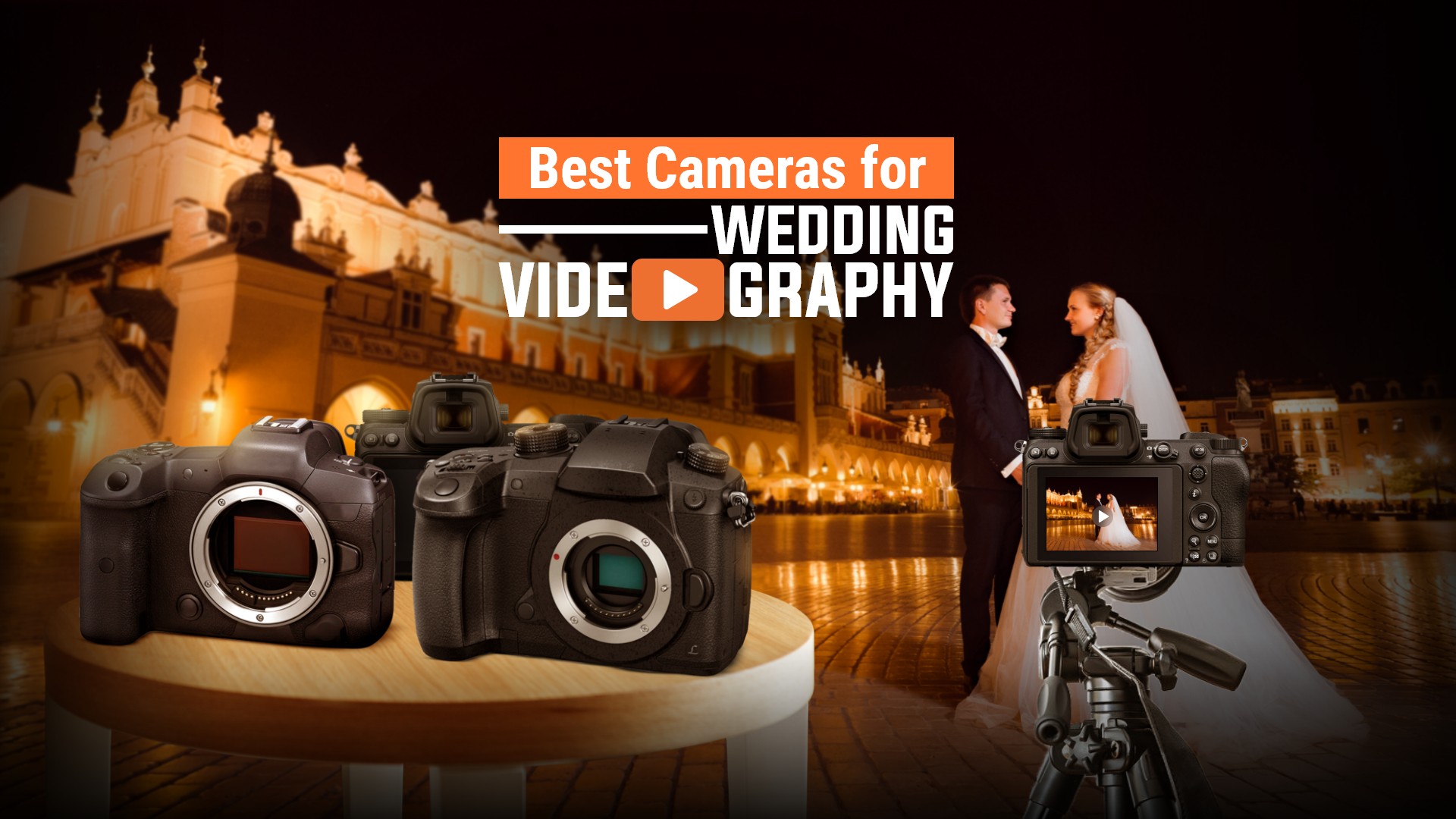 It takes the ideal blend of expertise, artistry, and technology to capture the most significant day of one's life, such as a wedding. A timeless method of preserving priceless memories for many is wedding videography, and the camera used is key to bringing those moments to life. Therefore, we'll delve into the top options used by experts to produce gorgeous footage as we examine some of the best cameras for wedding videography.
Check out how to pick the best camera for wedding videography| Buying Guide
We have you covered with a detailed buying guide that will assist you to make an informed choice and guarantee that your recordings are nothing short of amazing. The best wedding videography cameras will always vary in quality and specification whether you are using them as an experienced wedding filmmaker or an aspiring enthusiast.
APS-C or Full-Frame Sensor
The sensor size of the best wedding video camera is extremely important when it comes to ceremonial videography since it helps you get the best possible footage. Full-frame sensors provide better performance in low light, a larger dynamic range, and more depth of field control. APS-C sensors, on the other hand, are frequently more cost-efficient and have an effective reach, making them appropriate for capturing details from a distance. When picking between the two, take into account your budget, shooting preferences, and desired image quality.
Video quality and resolution
Weddings invoke emotions, and the best cameras for wedding videography should be able to capture each moment with beautiful clarity. To guarantee that your films are clear and colorful, look for cameras with high-resolution capabilities, such as 4K or even 6K. The video recording formats, frame rates, and bitrates of the camera should also be taken into consideration. More flexible codecs and higher bitrates will allow for more post-production freedom and produce aesthetically appealing films.
Picture Stabilization
You should frequently shoot handheld since wedding situations can be frantic and unexpected. A camera with dependable in-body or lens-based image stabilization can help you prevent blurry footage. Even in difficult shooting situations, this function eliminates camera shaking and guarantees stable, smooth photos.
Performance in Low Light
Low-light performance is essential to take into account because wedding venues sometimes have dimly illuminated surroundings. To get the best image quality in low light, look for cameras with bigger pixel sizes and low noise levels at high ISOs. When photographing under difficult lighting conditions, cameras with wider aperture lenses or the capability to employ quick prime lenses will also offer you an advantage.
Manual Control and Autofocus
For capturing the quick-moving activity of a wedding, proper focusing is essential. For dependable tracking and subject identification, look for cameras with cutting-edge autofocus techniques like phase detection or hybrid systems. Focus, exposure, and other crucial parameters may all be adjusted manually, giving you complete creative control over your photographs.
Capabilities for audio
When it comes to wedding videography, attractive pictures are just as vital as crystal-clear audio. Make sure your camera can record in good quality with an internal microphone or can connect external microphones. To monitor and alter audio levels instantly, look for cameras with headphone ports and audio level controls.
Batteries and ergonomics
Having a camera that is comfortable to handle for lengthy periods of time is crucial since weddings may be physically taxing. Moreover, take into account the camera's ergonomics, including the grip, button placement, and overall weight. Check the battery life as well to make sure it can last through the extended photography sessions without needing to be changed frequently.