Category:
12 Best Cameras for Family Photography
We independently research, test, review, and recommend the best products. As an Amazon Associate we earn from qualifying purchases.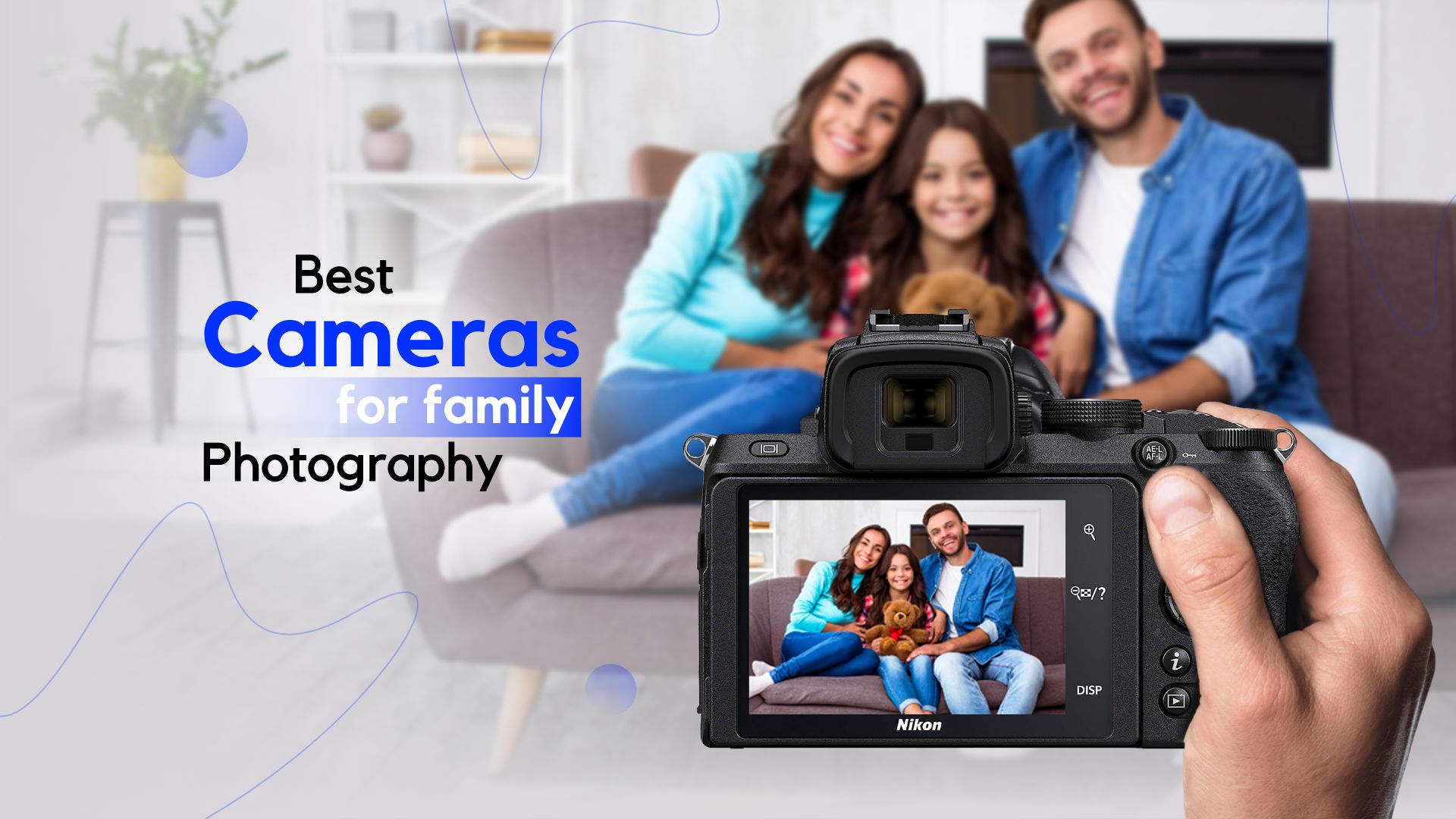 Whether you are at your kid's birthday party, enjoying the anniversary, or traveling with your family, having a perfectly featured camera can make all the difference by capturing the special moments with your loved one. Digital and DSLR cameras can generally shoot photos with higher quality and color saturation compared to your phone's camera. That led us to gather many cameras from the market and list the best cameras for family photography for you to store memories for years.
How to choose the best camera for family photography
With a plethora of options available in the market, you might get confused about choosing the right camera for having the right click at the perfect moment. We have made this list considering the versatile use of cameras depending on various needs. But as a family photographer, certain things are important to look into, like the type of camera, lens, and sensors. The quality of photos and videos in different environments is equally important as well. So, let's dive deep into the details.
Camera type
One of the most important facts when choosing the best camera for family photography is the form factor. If you want more control over every piece of shot to have professional-level footage quality, DSLR cameras are the best in terms of longer battery life, interchangeable lenses, and low-light shooting. But they are comparatively costly and bulky.
On the other hand, mirrorless cameras come with the EVF feature. They are comparatively lightweight, portable, can shoot videos better with good quality even with lower models, and have faster shutter speeds to take more stable shots than DSLR cameras.
Another common type is point-and-shoot camera. They are good for traditional photography and mostly works in auto mode. They have fixed lenses and are compact, affordable, and portable while traveling outside.
Lens and sensors
Always be aware of what type of lens is being used in your camera. A good camera with an expensive body coupled with a poor-quality or inappropriate lens will come short in terms of performance. So, to ensure higher quality, seek the perfect type of lens, like a prime lens for near photography or a zoom lens for distant photography.
Regarding the sensors, most cameras nowadays offer CMOS which are comparatively faster in image processing, consuming less power than the CCD sensor because. Because, CCD sensors consume nearly 100 times more power than the equivalent CMOS sensor. However, CMOS sensors are susceptible to producing more noise in low light.
Furthermore, the sensor size and the presence of BSI (backside illumination) technology helps to capture an image in low light condition with better color saturation. Which means the higher the sensor size, the better its ability to take shots with less noise in low light. And the sensors with BSI technology can capture more light than any normal sensor, making the photo more realistic and colorful.
Image and video resolution
Any camera that you are going to invest in must have the ability to produce high-quality images. You always expect your photos to be clear, noiseless, and not affected by the shakiness while taking the shot. So, always choose the cameras that can capture photos with a resolution of at least 12 megapixels or higher.
Moreover, many cameras nowadays come with Optical image stabilization (OIS) that can stabilize photos from three directional movements. However, some recent cameras are upgraded with IBIS technology which is capable of absorbing shakiness from 5 directional movements. Additionally, for having smooth and flowless videos recording the consider the 4K video recording capability with at least 30 or higher FPS rating.
Other features
You should also be careful about some other features that can make your photography stand out to another level. For instance, a longer focal length results in a smaller viewing angle that is helpful for capturing clear facial expressions with better magnification.
On the other hand, a faster aperture helps to take shots with a better depth of field in the background. This is very helpful for family photography, especially for portrait photos. Furthermore, facial recognition, autofocus, efficient image processing, and the presence of a viewfinder are equally important to ensure higher-quality images.