Category:
7 Best Chargers for iPhone 14 Series in 2023
We independently research, test, review, and recommend the best products. As an Amazon Associate we earn from qualifying purchases.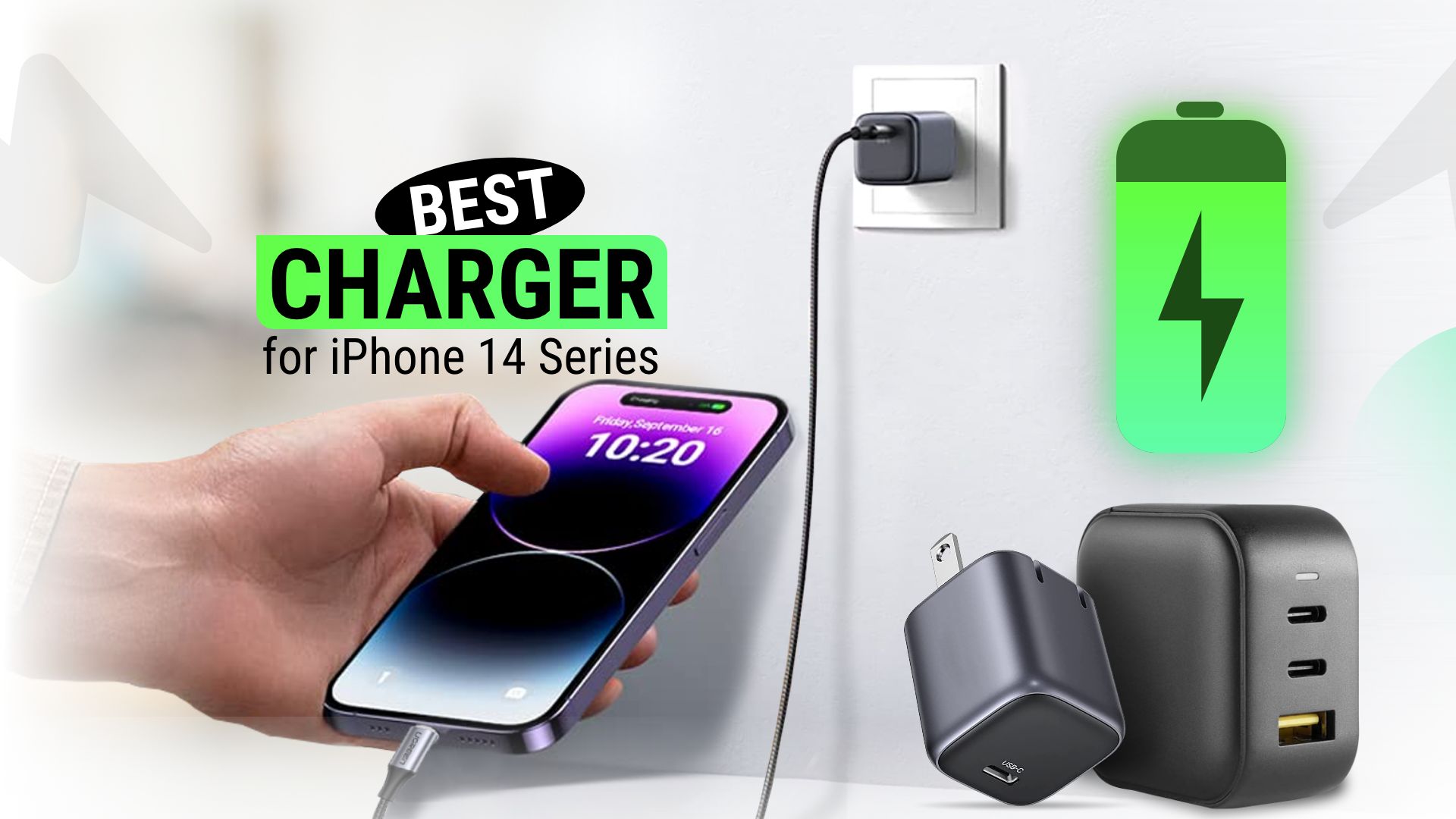 The latest iPhone models have impressive battery life. Apple's emphasis on improving battery life reduces its focus on making a fast charger. The old chargers are still great at performance; however, if you are a power user, you might need a quick charging solution. In that regard, the market offers a great range of iPhone 14 chargers with fast performance. Most notably, the introduction of GaN (gallium nitride) chargers has changed the game significantly. Below, you will learn about the key factors determining the best charger for the iPhone 14 and its other variants.
Factors to check before purchasing the best charger for iPhone 14
A good iPhone 14 fast charger is essential because it can offer faster charging rates and long battery life. A USB-C charger can provide the maximum charging speed for current iPhones and potentially future models. However, it would be best to choose an adapter with more power than your phone's maximum input for ultimate charging speed.
The type of charger:
There are different types of chargers available for iPhones, such as wireless chargers, USB-C/A to Lightning cables, MagSafe chargers, and charging cases for iPhone. Each class has advantages and disadvantages, depending on your preferences and needs.
The power output:
You need a charger with a higher wattage to charge your iPhone at optimal speed. However, different iPhone models have different maximum wattages that they can support. For instance, the iPhone 14 can handle up to 20 watts, so a high-speed charger will maintain that without losing speed. Therefore, you should check your iPhone model's specifications before buying a charger that exceeds its limit.
Size and portability:
If you travel frequently or need a charger that can fit in your pocket or bag easily, you should look for a compact and lightweight charger. GaN chargers are usually smaller and lighter than traditional chargers because they use gallium nitride instead of silicon as a semiconductor material. They also tend to have higher efficiency and lower heat generation.
The price and quality:
Of course, you should also consider your budget and the quality of the charger you are buying. If budget is not an issue, you should look for reputable brands offering warranties and customer service. You should also read reviews about alternative ways to charge your iPhone 14. For example, our take on the best charging stations for multiple devices could be a good starting point.